5 Reasons to take IELTS
Janice Thompson,
Updated On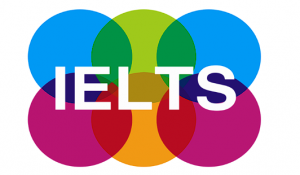 The IELTS, short for The International English Language Testing System, is a qualifier English language exam designed to test your language skills. This test will aid in your application to move abroad to a predominantly English-speaking country to study or work.
The IELTS exam tests your English speaking, writing, reading, and listening skills and abilities in a real-time in-person or online examination. English is one of the most spoken languages around the globe, and being able to communicate seamlessly with individuals is essential and helpful when you move abroad, given that you may not necessarily know the native language.
The IELTS exam is recognized in Australia, the UK, New Zealand, Singapore, the USA, and Canada. It is the gateway to securing a job or university course in these countries.
Here are a few reasons why you should choose to take the IELTS exam:
1. Worldwide Recognition
The coursework and exam pattern of the IELTS exam is recognized worldwide, with over 135 counties and 10000 institutions accepting the test scores as a valid parameter to assess the English language proficiency of an individual. The IELTS has an excellent international reputation and is widely recognized across the globe as the quality control over the examination is extremely strict. If you wish to enroll in any college or institution abroad, the IELTS is generally the go-to exam for all candidates.
2. A Good Training Exercise for Language Improvement
The IELTS is at your disposal if you wish to improve your English skills! With the exam covering all aspects of English – Speaking, Listening, Writing, and Reading, you get a chance to go over your English lessons and even learn a thing or two about English Grammar. As you study for the exam, you get a chance to review all the material, improving your overall approach to the exam.
3. Good Reach to all Colleges and Universities
The best colleges across countries like the UK, USA, Australia, Canada, and Singapore accept IELTS scores during admissions. Some colleges have a prerequisite that the IELTS should be a part of the application process, generally with a score of 6 and above. The IELTS score remains valid for 2 years after you take the test, giving you the flexibility to apply any time after the exam upto 2 years.
4. Accessibility to the Test
The IELTS exam is available in person, computer-based and paper-based. You can choose the way that best suits you. On paying the fees, you can book a day and timeslot that works best and take the test. All tests are proctored and managed by the test center. You can choose a test center close to your home or student accommodation, given the abundant availability of test centers across the country. You can also take the IELTS online from home, and the exam is proctored in real-time by professionals.
5. Covers American and British English
Wish to apply to various colleges in different countries? Worry not, as the IELTS exam covers American and British English in its curriculum. You will find reading assessments and material in both English and accents. IELTS only provides this approach to English language variation. For non-native speakers, the concept of British English and American English is unknown, so the IELTS introduces the concept along with ways to distinguish between the two variations of the language.
6. Readily Available Material
There are several books and reference materials for you to resort to preparing for the exam. You can find the latest versions and abundant study material online, allowing you to prepare thoroughly for the exam. You can find resources from eBooks, Live Online Classes to Video Material, and Mock Tests.
7. Two Types of Tests
The IELTS exam has two versions – IELTS General and Academic depending on your goals and the type of institution to which you wish to show your results. The IELTS Academic version is for students who apply for university graduate and postgraduate programs and those who wish to relocate to work abroad. IELTS General Training is for those who wish to study below a degree level. The preferable route would be to select the Academic version, as it would open doors to many opportunities.
Amber and you- AmberStudent is an online student accommodation that helps you secure a home of choice on your study abroad journey. Having served 80 million students (and counting), AmberStudent is your one-stop shop for all your accommodation needs, with great choices like IQ Shoreditch and IQ Weaver Place. Amber helps with assistance, booking, and price match guarantees! Check out their Facebook and Instagram and stay connected!