MODEL ESSAY 2:
It is true that a growing number of people are using the Internet in order to find out the latest news. While newspapers are still popular, I strongly disagree that most people will continue to rely on them as a source of news.
The first reason for my view relates to the increasing use of the Internet around the world. Recently, a growing number of people have accessed online news via technological gadgets such as smart phones or tablets, so they do not need to buy a newspaper to obtain news. Even in more remote corners of the world, access to the Internet is becoming more widespread and the online community is growing daily.
Secondly, online news is always up-to-date while printed news needs time for editing, printing and delivering. In this fast changing world, readers tend to expect updated information about what has just happened or is happening around them. Online news can be broadcasr immediately with vivid pictures and relevant stories, making it more appealing to readers than printed news.
Finally, the Internet is a repository of information for people to dig for information that they need. Digital information can be stored in mass quantity, which allows internet users to search for events that occurred in the past. In contrast, newspapers are generally hard to preserve because of the corrosive effects of the environment and their sheer bulk makes storage difficult. This once again confirms the edge of online news.
In conclusion, I firmly believe that the Internet is even now replacing newspaper as the principal medium or accessing all the latest news.
(267 words – written by ielts.vinh@gmail.com)
The following two tabs change content below.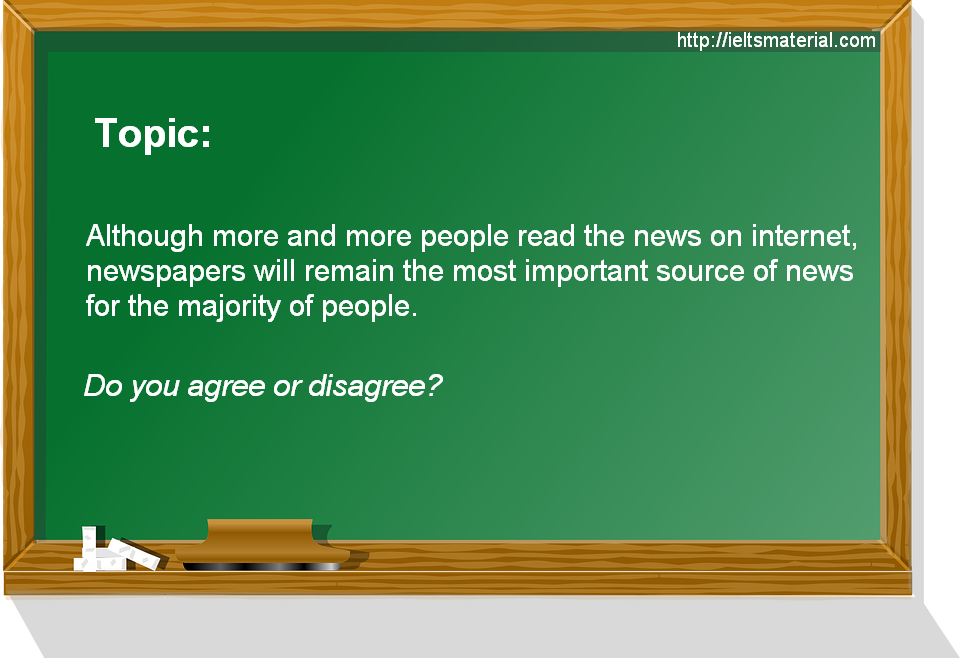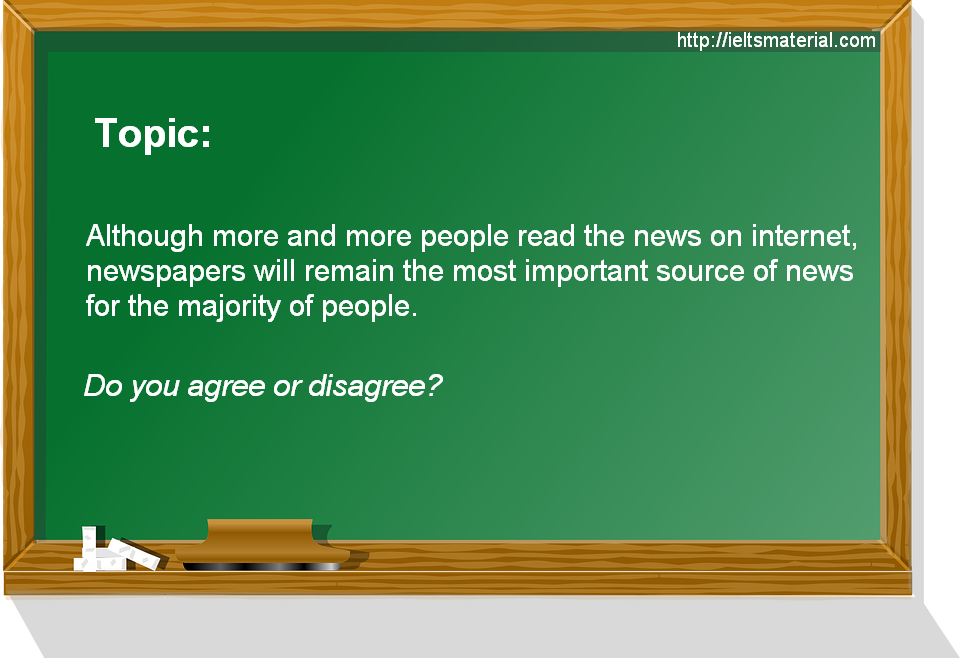 Main IELTS Pages:
This website is to develop your IELTS skills with tips, model answers, lessons, free books, and more. Each section (Listening, Speaking, Writing, Reading) has a complete collection of lessons to help you improve your IELTS skills.
Get all the latest updates/lessons via email:
Subscribe for free IELTS lessons/Books/Tips/Sample Answers/Advice from our IELTS experts. We help millions of IELTS learners maximize their IELTS scores!
Subscribe to IELTS Material to receive the latest lessons