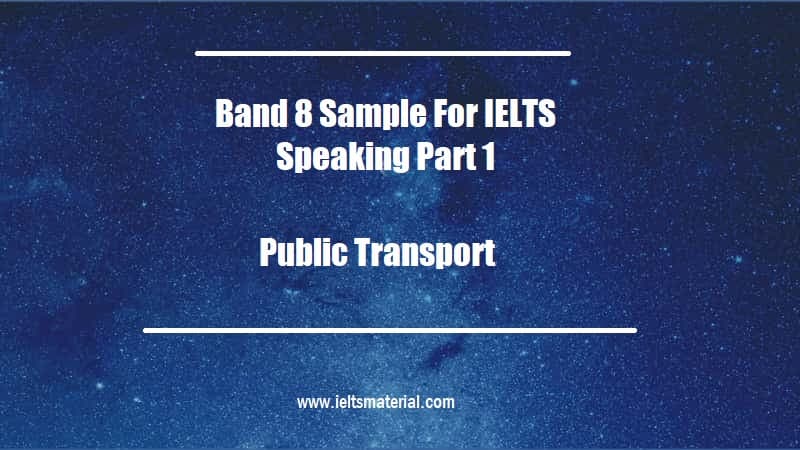 Band 8 Sample for IELTS Speaking Part 1 Topic: Public transport   
Part 1 Topic: Public transport        
Do you think public transport in your country is more for the elderly or youngsters?
More for youngsters I think. It's pretty exhausting and potentially dangerous using public transport in my country. The buses are always crowded so you may need to stand for a long time. Young people are supposed to give seats to the elderly but this is not always the case. There are also some pickpockets on public transport.
Do you often use public transport?
I rarely use it, the reason being that I have my own vehicle. In big cities, people often have their own motorbike or car. It's obviously more convenient if you have your own means of transport. Also, people may associate vehicles with social status, so everyone wants to have a nice bike or car.
What kinds of public transport that your country has?
Until recently we only had buses, which are often far and few between and crowded. There are subways being built in the two largest cities of my country, but I'm not sure when they will start running. The construction's been going on for many years, but due to lack of funding they are still not finished.
Also check :