"15 Days' Practice For IELTS" is an IELTS book series for any IELTS learners who have a limited period of time (less than 2 weeks) to prepare for the IELTS test, including 4 different books:
15 Days' Practice For IELTS Writing
15 Days' Practice For IELTS Speaking (Book + CD)
15 Days' Practice For IELTS Listening (Book + CD)
15 Days' Practice For IELTS Reading
About "15 DAYS' PRACTICE FOR IELTS" Series
You have certainly practised a great deal to prepare for your actual exam. You have also been exposed to a variety of materials, and have familiarised yourself with the format of the IELTS test. This book, therefore, does not aim at loading you with more practice materials on IELTS, but it will sum up the main points so as to enable you to work out an effective plan to finally achieve your desired band score in the actual test you are taking.
A series of 15 DAYS' PRACTICE FOR IELTS guidebooks designed by IELTS gurus who have written and taught IELTS courses. This series is regarded as indispensable materials on your path to success. In this series, the speaking and writing materials are edited by Sheila Crowe, an Irish expert to whom we would like to show our appreciation and thanks. Besides, an English examiner named Donald Crawford deserves our gratitude for some of his sample writings with which he has provided us.
In the last 15 critical days before sitting the IELTS examination, you have supposedly accumulated adequate knowledge of vocabulary items and grammatical points. Also, your skills of English have considerably improved after a long time of practice. In addition, you have grasped the key features of the IELTS test, your job now is to train your test-doing strategies and enhance your communicative competence. Besides, you should know how to allocate the time allowed, how to use appropriate strategies and exploit your strengths to the utmost when taking the test to achieve your desired band score.
About "15 Days' Practice For IELTS Listening"
Listening is a very important skill in the IELTS. In general, you need to have a good listening skill to be able to interact with other people. You have to understand what a person is saying to have a logical and meaningful conversation. In the IELTS listening, candidates are presented with four different tasks which evaluate their skills. To add challenge to the test, the accents used in the listening passages are Australian and British accents. How can one practice for the IELTS listening test? Is it possible to review for it within 15 days? It is truly possible when you are at hand this intensive practice book for the IELTS listening.
Contents:
* Day 1: An Overview on the IELTS Listening test
* Day 2: Types of Questions in the IELTS Listening test
* Day 3: Classified Lexical Items (1)
* Day 4: Classified Lexical Items (2)
* Day 5: Multiple-Choice Questions
* Day 6: Gap Filling: Summary Completion
* Day 7: Gap Filling: Form/Note/Table Completion
* Day 8: Gap Filling: Sentence Completion
* Day 9: Matching Words/Phrases/Sentences
* Day 10: Matching with Pictures
* Day 11: Short Answers
* Day 12: True/False Questions
* Day 13: Review
* Day 14: Practice Test (1)
* Day 15: Practice Test (2)
Free Download 15 Days' Practice For IELTS Listening:
Download via Google Drive Link Mirror 1
The following two tabs change content below.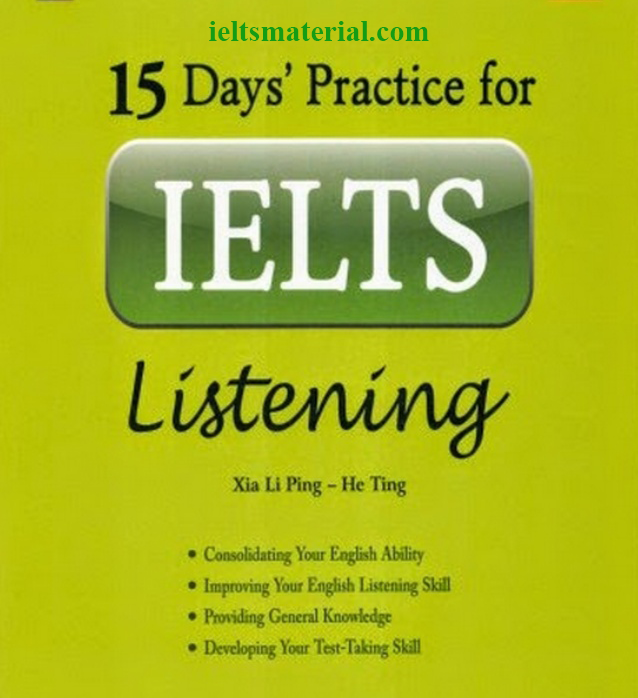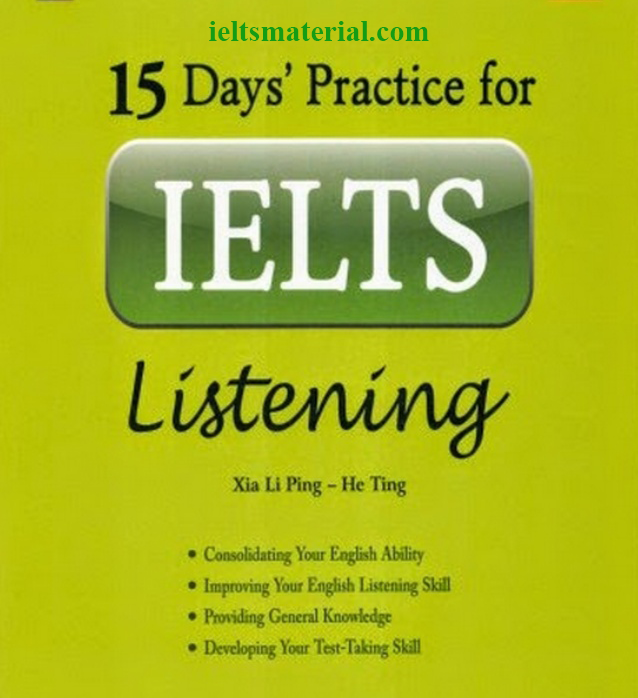 Main IELTS Pages:
This website is to develop your IELTS skills with tips, model answers, lessons, free books, and more. Each section (Listening, Speaking, Writing, Reading) has a complete collection of lessons to help you improve your IELTS skills.
Get all the latest updates/lessons via email:
Subscribe for free IELTS lessons/Books/Tips/Sample Answers/Advice from our IELTS experts. We help millions of IELTS learners maximize their IELTS scores!
Subscribe to IELTS Material to receive the latest lessons