Free Download Complete IELTS Bands 4 – 5, Bands 5 – 6.5, and Bands 6.5 – 7.5, Student's Books with Answers & Audio
Description:
This course covers all parts of the IELTS exam in detail, providing information, advice and practice to ensure that students are fully prepared for every aspect of the exam. Informed by the Cambridge English Corpus, Complete IELTS includes examples and exercises which tackle key IELTS problem areas, making it the most authoritative IELTS exam preparation course available. Students can choose the level most appropriate to the band they are aiming for (Band 4 – 5; Bands 5 – 6.5; Bands 6.5 – 7.5).
Complete IELTS combines the very best in contemporary classroom practice with stimulating topics aimed at young adults wanting to study at university. The Student's Book with answers contains 8 topic-based units with stimulating speaking activities, a language reference, grammar and vocabulary explanations and examples, to ensure that students gain skills practice for each of the four papers of the IELTS exam. The with Answers edition contains recording scripts for the listening material and complete answer keys. It also includes a complete IELTS practice test to allow students to familiarise themselves with the format of the exam. The CD-ROM contains additional skills, grammar, vocabulary and listening exercises. Class Audio CDs, containing the recordings for the listening exercises, are also available.
Key features:
A writing reference develops the full range of writing skills needed for the IELTS exam.
A Language Reference provides further grammar and vocabulary explanations and examples.
Regular revision units at the end of every second unit measure students progress and recycle grammar and vocabulary.
A speaking reference develops the full range of speaking skills needed for the IELTS exam.
Full sample exam paper in the back of the Student's Book

Free Download Here
Complete IELTS Bands 4 – 5 Work Book Complete IELTS Band 4-5 Teacher Book Audio CD
Complete IELTS Bands 5 – 6.5 Ebook Audio CD1 Audio CD2
Complete IELTS Bands 6.5 – 7.5 – Student Book Teacher Book Student Book – Audio CD1 Student Book Audio CD2 WorkBook Audio CD
The following two tabs change content below.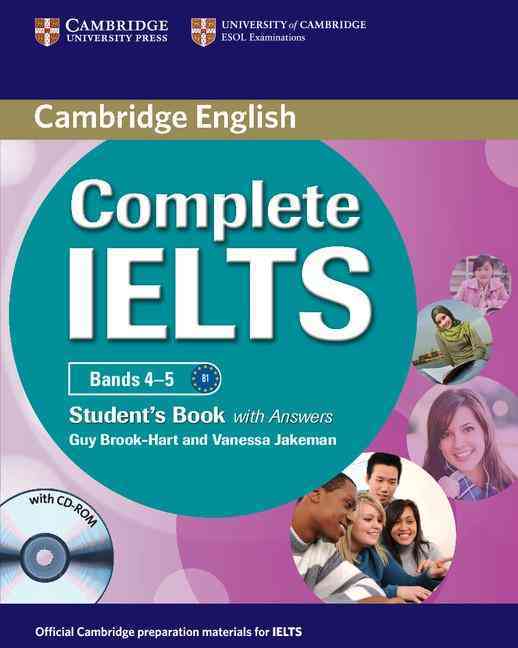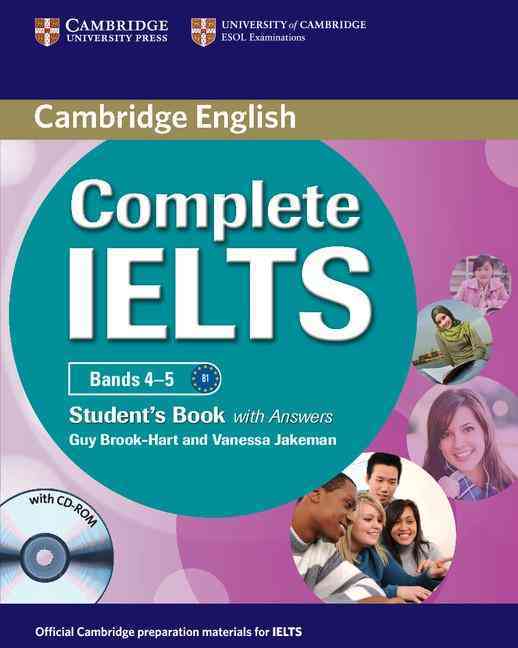 Main IELTS Pages:
This website is to develop your IELTS skills with tips, model answers, lessons, free books, and more. Each section (Listening, Speaking, Writing, Reading) has a complete collection of lessons to help you improve your IELTS skills.
Get all the latest updates/lessons via email:
Subscribe for free IELTS lessons/Books/Tips/Sample Answers/Advice from our IELTS experts. We help millions of IELTS learners maximize their IELTS scores!
Subscribe to IELTS Material to receive the latest lessons