Top 10 IELTS Coaching Centers in Ahmedabad
Janice Thompson,
Updated On
In today's competitive world, spoken and written English has become increasingly important in practically all fields. Because of its worldwide acceptance, the International English Language Testing System (IELTS) has become the most preferred English language proficiency assessment of non-native speakers. Whether it is higher education, employment, or relocating to English-speaking Countries, individuals must be adroit in their English language.
The IELTS exam is a door that opens several paths for individuals to excel in their careers and settle down in the future. It is a standardized test that evaluates a person's communication skills on a variety of levels. It can be taken by those who intend to migrate to English-speaking Countries or wish to study abroad. Hence, IELTS is a necessity for achieving life goals and career objectives in English-speaking Countries.
IELTS Coaching in Ahmedabad
IELTS is definitely not an easy exam to crack and is not everyone's cup of tea. It requires persistence, constant determination, and commitment to get the desired outcome. As a result, one can achieve better results with the right guidance and coaching from the experts.
In the past few years, the education sector in India has witnessed a paradigm shift with the emergence of coaching centres all over the country. Although the coaching centres have been age-old helpers for students, they're making inroads by providing all kinds of assistance for different competitive exams, including IELTS, which requires qualified professionals' mentoring to get the sky-high band score.
List of IELTS Coaching centres in Ahmedabad
Enrolling in a coaching institute has become a common practice, and Ahmedabad, being home to many prominent centres, has become a hotspot for the preparation of the IELTS. The city hosts a number of IELTS coaching centres facilitated with a competitive environment to guide the students to ace the IELTS exam. However, it often becomes mind-boggling to filter out the best IELTS coaching centres in Ahmedabad, which can help you prepare the right way.
The better the tutoring, the higher the chances of succeeding in the IELTS. So, let's dive deeper into the top 10 IELTS Coaching centres in Ahmedabad, which you can consider for IELTS preparation.
1.  Madhavi's British Academy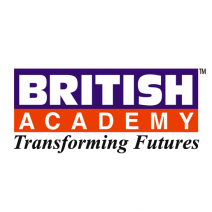 Since its establishment in 2000, Madhavi's British Academy has been delivering outstanding results and is quite popular and tops the list of IELTS Coaching centres in Ahmedabad. The coaching institute has emerged as a pre-eminent academy that aims to analyze the aspirants' potential and skills and groom them with the necessary skills.  They're strewn over the city in different spots. The intensive course materials, exclusive test series, technique-oriented approach, interactive training sessions, regular/ weekly batch with convenient timings, tailored courses, preparation of mock tests, module-specific training, etc., are some of the key features of this institute that makes them stand out amongst their contenders.
Timings: Flexible
Address: 216, Shangrila Arcade, Nr. Shyamal Cross Road, Satellite Ahmedabad, Gujarat, India – 380015
2. Careermakers Education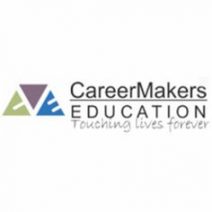 Careermakers Education has established a name for itself in the coaching industry. The main motto of this coaching centre is to ensure that students succeed in the IELTS with sky-high band scores and reach the horizons they dream of. The IELTS instructors are well-versed who provide unparalleled guidance and train the aspirants by providing specific tricks and techniques in such a manner that makes them excel in the IELTS exam with the desired scores. Career Makers Education has been rated as the best IELTS coaching centres in Ahmedabad.
Timings: Flexible
Address: T2, Sanskrut, Near ICICI Bank, Opp. Sales India, Ashram Rd, above ADC Bank, Ahmedabad, Gujarat 380009
3. Rao Consultants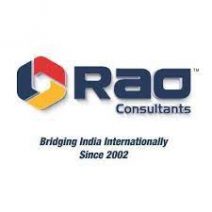 Rao Consultants is one of the leading overseas consultants widely known for providing various services such as coaching for various competitive exams, study abroad, immigration visa, etc. This coaching institute provides exact and accurate guidance to the aspirants willing to crack the IELTS. With state-of-the-art teaching facilities, high-tech equipment, and testing systems, the aspirants undergo rigorous training that enables them to pass the IELTS with flying colours. The experienced faculty are on hand at all times to answer the queries of the aspirants, who focus on students' requirements and offer practice sessions accordingly. Some of the remarkable highlights of Rao consultants are ultra-modern teaching facilities, freedom to select class timings, live interactive doubt-clearing sessions, and small batches for personalized attention.
Timings: Monday – Saturday: 8 AM to 7 PM, Sunday: 11 AM to 3:30 PM.
Address: Acumen, Near Old Passport Office, University Road, Ahmedabad – 380 015.
4. Saroja Mam's Institute

Saroja Mam's Institute has been the go-to spot for every IELTS aspirant as the coaching centre provides a standardized learning environment and coaching system for IELTS preparation. The institute has achieved all the benchmarks in terms of growth and results in the past 12 years. The in-house expert, Saroja Ma'am, personally imparts comprehensive and interactive training sessions to hone the communication skills of aspirants. Besides being guided to score more in the IELTS, they are assisted in improving their language development, vocabulary improvement, personality development, spoken english, job interview skills, and so on.
Timings: Monday – Friday: 8:30 AM to 12 PM, 4 PM to 8 PM. Sunday: Closed.
Address: A/106, Swaminarayan Avenue A. E. C. Cross Roads, On, 132 Feet Ring Rd, Naranpura, Ahmedabad, Gujarat 380013.
5. Vinay Patel Classes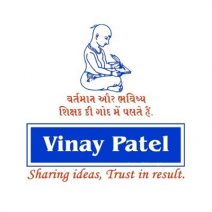 With experience over two decades, Vinay Patel Classes has a great reputation in the coaching industry for coaching aspirants sitting for the competitive examinations. It is a well-known coaching institute that provides value-added assistance to the students preparing for the IELTS. They guide the aspirants with standard practices and methodologies by offering tailor-made courses suitable for their needs. The highly qualified in-house experts are up-to-date with the latest course content, who also use the innovative methodology and excellent techniques in their teaching process.
Timings: Monday: Saturday: 8:30 AM to 8:30 PM, Sunday: Closed.
Address: Block A – 327 (Third Floor ) Swaminarayan Avenue Near A. E. C. Cross Road, 132 Feet Ring Rd, Naranpura, Ahmedabad, Gujarat 380013

Established by Navin Julika, the academy has trained more than 13,000 students, with a 95% student ratio. The academy is spread throughout the city and is very popular for offering coaching services to the IELTS and PTE aspirants. This coaching institute aims to impart qualitative education with a consolidated strategy and approach to generate better band scores in the IELTS. The aspirants are well-facilitated with a good teaching environment and classroom atmosphere. The best thing about this centre is that the IELTS instructor offers goal-oriented strategy sessions, apt guidance, an exhaustive amount of study materials, flexible batches and convenient timings, doubt counters, etc. They are mainly focused on instilling confidence and the required skills to nail the IELTS exam.
Timings: Monday – Friday: 7:30 AM to 9 PM, Saturday: 10 AM to 8 PM, Sunday: Closed.
Address: Shanti Arcade, Bus Stop, 211, 132 Feet Ring Rd, opp. Jay Mangal BRTS, Naranpura, Ahmedabad, Gujarat 380013
7. Careerline Education Foundation

Careerline Education Foundation is one of Ahmedabad's most well-known IELTS Coaching centres. With over 20 years of expertise in the coaching sector, the institute has a 100% success rate and a reputation for providing high-quality training sessions and delivering impeccable results in the IELTS exam. The certified professionals provide ethical and unbiased training depending on the aspirants' needs. They are experts in the "Multi-layered coaching system (MLCS)." To provide customized coaching to the aspirants in an efficient manner, they've kept their batches small. Consequently, they're a credible coaching centre committed to spreading quality education that delivers amazing results.
Timings: Monday – Saturday: 10 AM to 7 PM. Sunday: Closed
Address: Sadbhav Complex, 5th Floor, Drive In Rd, opp. Asia School, Thaltej, Ahmedabad, Gujarat 380052
8. Ambrish Tiwari's – IELTS Academy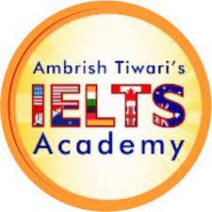 Having trained over 8000+ aspirants for various competitive examinations, including IELTS, PTE, TOEFL, etc., the Ambrish Tiwari's – IELTS Academy has been catching the attention of aspirants. More than 90 % of their students have achieved their target band scores in the first attempt itself. The certified professionals use their unique teaching methodologies for the classes, which comprise small batches to give individual focus. The professionals aim to deliver extraordinary services and end-to-end assistance to the aspirants. Overall, this coaching centre is one of the best in terms of value for money and the availability of 24×7 support from the tutors.
Timings: Monday – Friday: 8 AM to 9 PM, Saturday: 10 AM to 8:30 PM, Sunday: 11 AM to 2 PM.
Address: 4 th Floor, A – 413, Dev Aurum Commercial Complex, Anandnagar Cross Road Above Kailash Parbat, Prahlad Nagar, Satellite, Ahmedabad, Gujarat 380015
9. Orbit Immigration

Orbit Immigration, one of Ahmedabad's top-rated coaching institutes, works tenaciously to transform the aspirants' dream of achieving the desired band scores into reality. The highly qualified counsellors are dedicated to catering to the requirements of the aspirants and assure to walk through the difficulty of the IELTS exam with ease. They form a good rapport with the students by providing personalized tips and test-taking strategies in areas of improvement, which is the centre's forte. Aspirants are consistently impressed by this tutoring centre.
Timings: Monday: Friday – 10 AM to 7:30 PM, Saturday: 10 AM to 7 PM. Sunday: Closed.
Address: 309,310,311,312 – Kairos,, Opp. Mahatma Gandhi Labour Institute, Near Helmet Cross Road, Drive-In Road, Memnagar, Gurukul, Ahmedabad, Gujarat 380052.

The Navneet Institute, one of Ahmedabad's oldest coaching centres, has been rendering the best coaching services to aspirants since 1985. Their sole purpose is to deliver professional guidance throughout the aspirants' journey of securing a good band score. The aspirants get access to customized training & personal mentorship from the dedicated faculty based on their requirements. The faculty work round the clock to ensure that students excel in the IELTS exam. With a 100% track record, the Navneet Institute has successfully groomed and enhanced the linguistic skills of thousands of students.
Timings: Monday – Saturday: 10 AM to 8 PM, Sunday: Closed
Address: 101-102, Prarthana Complex, nr. Kapadia Hospital, opp. Dinesh Chambers, Bapunagar, Ahmedabad, Gujarat 380024
Conclusion
IELTS Coaching centres are the fortunate companions who will assist you in achieving your dreams of obtaining a desired score in the IELTS. The above-mentioned are the top 10 IELTS Coaching centres in Ahmedabad, which do not compromise in offering quality education when preparing the aspirants for the most challenging IELTS exam. Hence, you can choose the coaching centre that fits your needs and prepare for the IELTS in the most efficient manner possible.
We hope you find it easy & helpful!