10 Best IELTS Coaching in Bangalore 2022
Janice Thompson,
Updated On
Many individuals dream of settling abroad and studying abroad. So whether you want to study abroad or move to a new country, you must prove your language skills. As a result, IELTS has become one of the most rigorous and sought-after language exams for evaluating a person's proficiency in the English language.
First thing first, the IELTS exam is not a walk in the park, so to get the desired score, the aspirant must put in an incredible amount of hard work. Besides, an aspirant can seek professional guidance in order to enhance their grasp of all four IELTS components and boost their confidence to crack the IELTS with sky-high band scores.
IELTS Coaching in Bangalore
Bangalore boasts of some of the elite national-level institutions in almost every discipline. The city has emerged as one of the fastest educational hubs of India by providing a gateway to limitless learning and career opportunities for students. Every year, many Bangaloreans sit for various competitive exams, and IELTS is the top international language exam. As a result, many seek IELTS Coaching in Bangalore to prepare diligently for the said exam.
List of Top 10 IELTS Coaching Centre in Bangalore
With the rapid growth in the number of aspirants sitting for the IELTS exam, there has been a massive increase in the IELTS Coaching Centres throughout the country. However, cracking IELTS is not a difficult task if you opt for a reputed IELTS coaching centre in Bangalore, which ensures that you are given continuous practice through interactive training sessions with personalized attention to accomplish your desired band score. Therefore, we've got your back covered; here's a list of the top 10 IELTS Coaching Centres in Bangalore that can help you sail through your IELTS adventure with ease.
1. Verbis Edu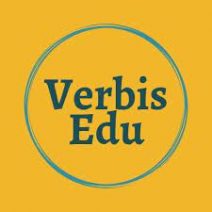 Verbis Edu, one of Bangalore's most prominent IELTS Coaching centres, pioneered coaching services for various complex tests, including IELTS, PTE, OET, TOEFL, GRE, GMAT, and others. The highly qualified faculty is meticulously trained and updated regularly to provide the best training services to IELTS aspirants. Overall, their coaching services brush up the aspirants to grasp English and breezes through the IELTS with high scores. Even the search engine lauds the coaching centre for their exceptional services.
Timings: Monday – Sunday: 8 AM to 9:30 PM
Address: 25/4, 4th floor, Mathikere Main Road, above Dominos Pizza, Mathikere, Bengaluru, Karnataka 560054
2. E4U GLOBAL ACADEMY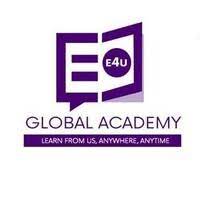 With over 10 years of experience in the coaching industry, E4U Global Academy stands ahead of its competitors for providing the right learning environment, appropriate guidance, mentorship, course material, classroom sessions, mock tests, doubt clearing sessions, and so on to the budding aspirants. The academy is well-facilitated with innovative software-based classrooms, a fully stocked library, and computer-enabled testing labs that make the learning atmosphere more enjoyable, enabling the aspirants to get their covetable band scores in the first attempt. Besides the IELTS training, the academy provides online and offline training sessions for French and Japanese languages.
Timings: Monday – Friday: 10 AM to 5 PM, Saturday: 10 AM to 2 PM, Sunday: Closed
Address: Opposite Truffles, Above SBI Bank, HRBR Layout 2nd Block, Kalyan Nagar, Bengaluru 560043
3. Reknown Edu Services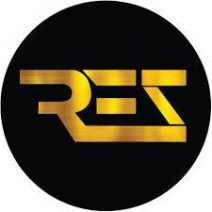 Reknown Edu Services in Bangalore has built an impeccable reputation as a leading IELTS Coaching Center. The centre was established with an aim to make IELTS and English communication training a result-oriented and enriching experience for the aspirants. The certified instructors have mastered the art of recognizing the aspirants' shortcomings and transforming them into outstanding results. These instructors provide 40 hours of one-on-one classroom coaching to facilitate the learners with all-around knowledge, the proper practice tools, and comprehensive course materials to help them crack the IELTS. The student-to-faculty ratio of 5:1 distinguishes Reknown Edu Service from the competition.
Timings: Monday – Saturday: 10 AM to 7 PM, Sunday: 10 AM to 1:30 PM.
Address: Pooja Pushpa Complex, #2947, 1st Floor, Mahakavi Kuvempu Road, D block, 2nd Stage, Rajajinagar, Bengaluru, Karnataka 560010
4. Texas Review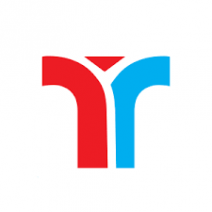 Having trained over 4000+ IELTS aspirants in 12 major cities throughout the country, Texas Review is one of India's foremost brands in IELTS training and preparation. The Texas Review has established prestigious benchmarks for itself with its proven procedures, innovative teaching methodology, comprehensive study tools, and unlimited practice exams built following the IELTS standard. Furthermore, the coaching institute trains the aspirants for various competitive exams, including GRE, PTE, and TOEFL.
Timings: Monday – Sunday: 10 AM to 7 PM
Address: 4th Floor, HM Zeta, 11th Main Rd, above Burger King, 4th T Block East, 4th Block, Jayanagar, Bengaluru, Karnataka 560011
5. The IELTS Academy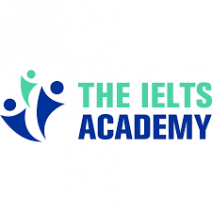 Established in 2002, the IELTS Academy has grown to become an international education consultant. The IELTS Academy has an outstanding faculty committed to meeting the requirements of IELTS aspirants with a high level of expertise. The academy assures the learners of a higher level of education. The competent learning atmosphere grooms the learners and improves their competence and linguistic skills. In addition, the British Council has designated the IELTS Academy as a Gold member. Comprehensive course materials, expert faculty, affordable fee structure, flexible timings, and unparalleled classroom experience are the key factors of this coaching centre.
Timings: Monday – Friday: 7 AM to 7:30 PM, Saturday: 9 AM to 7 PM, Sunday: 9 AM to 2:30 PM
Address: 21, Cunningham Rd, Vasanth Nagar, Bengaluru, Karnataka 560052
6. Speakeng India – Spoken English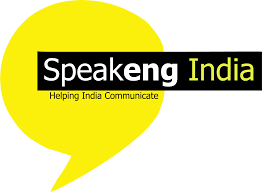 Accounting for the success of nearly 20,000+ IELTS aspirants with their desired band scores, Speakeng India – Spoken English centre is the most sought-after coaching centre in Bangalore. The institute offers coaching services for various study abroad exams like IELTS, OET, GRE, GMAT, and foreign language training classes for German, spoken English, French, and Spanish. The highly professional faculty with in-depth experience and expertise in each subject offers intensive coaching to help aspirants ace the exams with flying colours. They aim to impart soft skills to improve the aspirants' performance and productivity in the competitive examinations.
Timings: Monday – Saturday: 7 AM to 9 PM, Sunday: 11 AM to 8 PM
Address: #1210, 1st floor( above kollad cafe, 16th Main Rd, Stage 2, Bengaluru,
Karnataka 560076
7. Hurray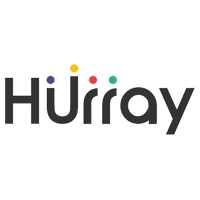 One of the most popular destinations for IELTS classroom training is Hurray. The coaching centre consists of versatile experts who use efficient teaching methodologies to ensure that aspirants overcome their weak spots, improve their performance, and feel confident to ace the IELTS with high scores. Small batch sizes ensure that every aspirant receives personalized attention and understands the fundamental concepts of the IELTS in a better way. Besides offering IELTS training sessions, Hurray offers counselling for overseas education in prominent countries like the USA, Ireland, Australia, Germany, the UK, New Zealand, and Canada.
Timings: Monday – Friday: 7:30 AM to 9 PM, Saturday: 9 AM to 8 PM, Sunday: 9 AM to 5 PM.
Address: 2nd Floor, Divya Darshan, No. 110, 6th Block, Koramangala, Bengaluru, Karnataka 560095
8. Aspire Global Education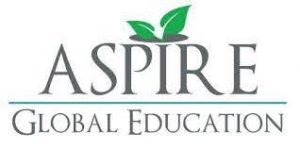 Having established themselves as a successful brand in the coaching industry, Aspire Global Education is an outstanding coaching centre to experience a competitive preparatory environment. The coaching institute aims to provide the most satisfactory quality coaching to the aspirants. The experts are incredibly supportive and offer comprehensive assistance on correcting flaws and addressing areas of concern to build the aspirants' morale. They strive for excellence, ensuring that training sessions are productive and that excellent results are achieved. Some of the primary highlights of this institute are rigorous practice tests, small class sizes, result-driven courses, flexible learning schedules, knowledgeable trainers, etc.
Timings: Monday – Sunday: 8 AM to 8 PM.
Address: Shop No 13 and 14, 2nd floor, CRM Sowbhagya Annex, Varthur Main Road Number1, Marathahalli, Bengaluru, Karnataka 560037
9. Master Prep IELTS Training Centre

Master Prep IELTS Training Centre is one of the most preferred IELTS Coaching Centres in Bangalore with well-versed and accomplished trainers. The institute has consistently delivered brilliant results by offering a student-centred curriculum specifically designed to focus on the aspirant's strengths and weaknesses. Their training programs include effective test-taking strategies and time management tips that tune the aspirants to give their best shot in the IELTS.
Timings: Monday – Sunday: 7 AM to 9 PM
Address: No 431, 6 th Main road Horamavu Main Road Between Easy Bazar Super Market and Family Dental Care, Horamavu, Bengaluru, Karnataka 560043
10. Tagore English Institute

Tagore English Institute holds an exceptional track record of assisting aspirants for over 17 years. The institute has been offering counselling and assistance in all spheres of the English language. It has become a name to reckon with not only for IELTS and PTE training but also for Spoken and Written Communication, Basic, Advanced English, and Business-English. The institute has well-structured courses designed to fulfill the aspirants' learning requirements. A committed professional team has a rigorous approach to inculcate a sense of accomplishment in the aspirants' minds. Besides, the institute has been consistently awarded as the best training partner in Karnataka and South India.
Timings: Monday – Friday: 10 AM to 7 PM, Sunday: 10 AM to 3 PM
Address: No. 294 -2 2nd Floor, 7th Cross Rd, 1st Stage, Domlur, Bengaluru, Karnataka 560071
Due to high competition in the IELTS and the daunting nature of the questions asked, clearing the IELTS exam without professional assistance may sound complicated. So, taking IELTS coaching can increase your chances of cracking the IELTS exam with good band scores. We suggest you sweep through your IELTS preparation with the help of the top 10 IELTS Coaching Centres in Bangalore mentioned above.
All the best and breeze through your IELTS with the Best IELTS Coaching Centres in Bangalore!
Can't find an appropriate coaching center in Bangalore for IELTS classes? We've done the hard-work for you. Spot an ideal institute in this list.
Frequently Asked Questions
How to shortlist the best IELTS Coaching Centre in Bangalore?
In order to shortlist the best IELTS Coaching Centre in Bangalore, aspirants need to mull over certain factors such as past performance/ records, internet reviews & feedback, brand name, faculty experience, class strength, good environment, and fee structure.
How good are the IELTS coaching centres in Bangalore?
Being home to many prestigious universities and elite institutions, Bangalore boasts some of the best coaching institutes that allow IELTS aspirants to grow under the guidance of expert trainers, receive ample study resources, and get strategic preparation ideas to excel in the IELTS. Overall, IELTS coaching centres in Bangalore act as a one-stop destination for aspirants looking for a complete and compact IELTS preparation
How are the curriculum and teaching methodology at the IELTS coaching centres in Bangalore?
The comprehensive curriculum and systematic teaching methodology at the IELTS coaching centres in Bangalore are well-researched and designed to boost the aspirants' prowess and ensure that they get the maximum benefits out of them, and ace the IELTS with flying colours
Why is it important for IELTS aspirants to prepare in a competitive environment?
The competitive environment of a coaching centre boosts the aspirant's spirit to ace the IELTS with ease. As a result, it is highly essential for IELTS aspirants to persevere with utmost commitment and concentration throughout preparation.