Top 10 IELTS Coaching Centers in Bhopal
Janice Thompson,
Updated On
IELTS is one of the most coveted tests when it comes to flying to your dream destinations. When we talk about the phases of getting our respective visas corresponding to our intent i.e. study purpose, employment, and so on, we generally get lost in the spade loads of information, especially in scouting out the best IELTS preparation institute.
IELTS takes one's dynamism into account when assessing one's oratory skills to the writing expertise; from reading proficiency to one's listening ability. Such a demanding exam needs channelized preparation to sail your boat easily through the primary phase of packing your luggage and heading away to your chosen country.
IELTS Coaching in Bhopal
Bhopal, being the capital of Madhya Pradesh, sees a lot of aspirants each year appearing for the IELTS exam, and there are zillions of people sitting for the exam expecting a seat in their favourite universities or getting hold of a visa of the country they have set their eyes upon. IELTS IDP Bhopal is the sole IELTS test centre in Bhopal (British council being the other one prior to its revocation on July 25,2021) and witnesses an increase in the number of applicants every year due to awareness and demand of moving to the foreign nations.
List of Top 10 IELTS Coaching Centres in Bhopal
The city of Bhopal has undoubtedly, some of the best coaching institutes of Madhya Pradesh and the whole of India, available. However, at times, given the essence of this exam, people might get confused in finding the best institute for themselves, especially when the coaching centres become all the more vital for one's grasp over the IELTS subject matter. Hence, to ease your search, we have presented the list of the best coaching institutes in Bhopal.
1) Edlink Study Abroad Coaching Centre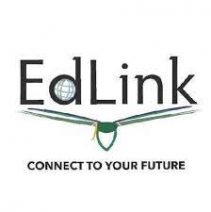 One of the best coaching institutes in Bhopal, Edlink has been consistent in preparing the students for the IELTS exam. Their world-class assessments and dynamic learning make them one of the best centres for IELTS preparation in Bhopal. Moreover, they offer convenient timings and top-notch coaching for other exams as well, such as TOEFL, SAT, GRE, and GMAT.
Highlights:
Wide range of courses available from Beginner to Advanced level.
Quality training
Regular feedback sessions
Other services: Study Abroad Consulting, Explore Destinations program, Spoken English program and Cultural Exchange program
Timings: Mon-Sat: 9am – 8pm
Sun: Closed
Address: Priyadarshani Prabha 2nd Floor Plot R(1) B, Zone-II, Maharana Pratap Nagar, Bhopal- 462011, Madhya Pradesh – India.
2) EduNirvana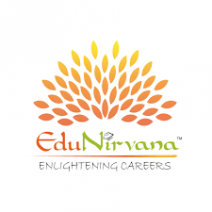 Having prepared umpteen students for the IELTS exam so far with excellent results, EduNirvana has been a significant coaching institute. Founded by the graduates and professionals from the top US universities, they are one of the trustworthy coaching centres. Their lucid methodologies, small batch size, and personalized attention to each student make them one of the best coaching centres of Bhopal.
Highlights:
Study Abroad Counselling
University Selection help
Application processing assistance
Visa Counselling
Value-added services
Scholarship counselling and assistance
Timings: 10:30 AM to 7:30 PM (Sunday Closed)
Address: 2nd Floor, Ajay Tower, E/5-1
Opposite Habibganj Police Station
Bittan Market. Bhopal – 462016
3) World Wide Education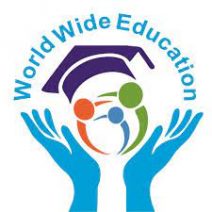 World Wide Education is one of the major players in terms of IELTS preparation. With their students bearing a testament to their success, they find a spot in the top IELTS coaching centres of Bhopal. Their wholesome assessments and services make them a competent coaching institute.
They also help in the visa processing for various countries, such as the UK, USA, Canada, New Zealand, Germany, Australia, Japan, Singapore. Moreover, exams like GRE, GMAT, SAT, TOEFL are also covered under their well-versed curriculum.
Timings: 11 AM to 8 PM (Sunday closed)
Address: Plot no-221, 1st floor, zone-2 mp Nagar, behind Sargam talkies and near books & books shop, Bhopal (M.P.)
4) Knowledge Kingdom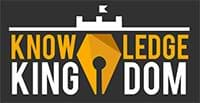 With 3000+ students registered in their centre, they are most certainly one of the best institutes in Bhopal when it comes to IELTS exam preparation. With 400+ educational fairs organized in Bhopal in the past 11 years, they have proved their mettle in their consistency and commitment to training IELTS aspirants.
Highlights:
They also train for exams like PTE, TOEFL, GRE, GMAT, SAT and ACT
They assist with travel, accommodation & foreign exchange.
Intensive Counselling sessions.
Timings: 10:30 AM to 7 PM
Address: 8-A, First Floor, Metro Plaza, Bittan Market, E-5, Arera Colony, Bhopal, Madhya Pradesh- 462016
5) Paramount Institute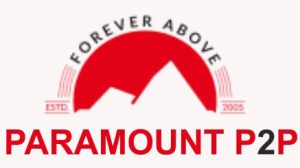 Founded in the year 2006 and having trained more than ten thousand students brilliantly, it is one of the most reputed brands of IELTS coaching centres in Bhopal. With its conducive learning environment and phenomenal facilities, Paramount Institute is a choice for many.
Highlights:
Mock interviews
Visa processing counselling
Separate batches as per the level and needs of the students.
Its timings are– 8:00AM – 8:00PM
Address: Food Corporation Of India Office Zone-II M.P. Nagar, Bhopal
6) Uma's English Academy

When it comes to personalized coaching centres, Uma's English Academy is one stalwart institute as it is vouched for by its students and IELTS trainees. With decent results in the past, it is believed to strengthen one's English language command and hence, prepare one for IELTS holistically. In addition to that, it also provides exhaustive classes for TOEFL, GRE and other competitive exams. Its curriculum includes mock interviews, practice tests, etc.
Timings: 9 AM to 7 PM
Address: 161, II floor, Zone-I, Maharana Pratap Nagar, Near Ram Gopal Maheshwari Marg,
Bhopal, Madhya Pradesh 462011, India
7) Career Specialistz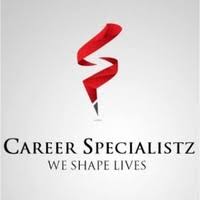 Having trained students in the past, making them score band 8 in IELTS and helping them avail full scholarship from their respective universities, Career Specialistz is touted to be one of the trusted IELTS preparation institutes in the city of Bhopal. Its complementary expert advice facility, along with the IELTS classes, make it a lucrative option for the students to opt for.
It also prepares for GRE and SAT exams.
Highlights:
It has individual feedback sessions.
It has an  off-line / online class system.
Timings: 10:30 AM to 7:30 PM
Address:
244, 2nd Floor, Kings Shopping Centre
Above Bajaj Sanghi,
Opposite DB City Mall,
Zone-01, M.P.Nagar, Bhopal
8) Bhrigu Global Visa Consultancy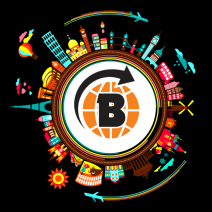 One of the best IELTS coaching institutes in Bhopal for over a decade, helping the aspirants with its quality classes and subordinate services, Bhrigu Global Visa Consultancy is a registered IDP IELTS centre in Bhopal. It has flexible classes and schedules to help students with the best that it can offer.
Highlights:
Student visa processing assistance for various countries
Provides free Mock tests for SAT, GRE, GMAT, TOEFL, and IELTS.
Informative counselling sessions for passports, loans, etc.
Timing- 10 AM to 7 PM
Address: D-72, JK Rd, New Minal Residency, Bhopal, Madhya Pradesh 462023
9) Impel Overseas Consultants Ltd

Since its establishment in 2007, Impel has been a pioneer in study abroad consulting in India and has helped 5000+ students ever since then. It is extended across India with various franchises nationwide. With its extensive IELTS mocks preparation and career-building study abroad counselling, it is one of the preferred coaching centres among IELTS aspirants.
It helps in various other standardised tests and edifies for the application processing across various countries.
Address: R-25 GTB Complex, New Market, Bhopal, Madhya Pradesh 462003
10) Dheeraj Mitra Education Welfare Society (DEWS)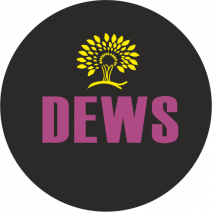 Last but not the least, Dheeraj Mitra Welfare Society is an exclusive coaching centre for studying abroad. With its brilliant pedagogy and dynamic learning atmosphere, it is one of the tried and tested coaching institutes that believes in the wholesome preparation for IELTS. It has an extensive e-learning portal as well to ease the learning process for IELTS aspirants.
Its enriched curriculum and counselling sessions have proven to be of great aid to its students, and its ability in keeping up with the latest trends adds a feather to its hat.
Address: DEWS, E/8- Plot no 13, Bharat Nagar, Five plot, beside Nagar Nigam office, Bhopal, Madhya Pradesh 462039
Some might question the essence of coaching centres when it comes to the IELTS exam. However, from a practical point of view, it is one of those tests that require preliminary guidance and right orientation before the onset of full-fledged preparation. Therefore, coaching centres are indeed a requisite.
With this, the list ends, and the preparation marathon begins!