Top 10 IELTS Coaching Centres in Chandigarh
Janice Thompson,
Updated On
Over the past few decades, there have been different types of competitive exams held in India for various purposes. Among these, IELTS is one of the significant tests that has been gaining popularity as the preferred test for English language skills. Candidates planning to study abroad or migrate to a new country for job opportunities, need to sit for the International English Language Testing System (IELTS). Surprisingly, the competition for IELTS is getting tougher day by day and keeps on increasing as more than lakhs of students appear for the IELTS.
IELTS is an international standardized exam that serves as a gateway for students seeking admissions at foreign universities and working professionals wishing to migrate to English-speaking Countries. IELTS is conducted to assess an individual's English language skills at all levels and their ability to overcome the linguistic barriers they might face in the new country. The competitive exam necessitates a great deal of hard work, devotion, and, most importantly, consistency. As a result, using a tutoring centre to prepare for the IELTS exams is always a good idea.
IELTS Coaching in Chandigarh
It is rightly said that practice makes a man perfect but along with practice in the IELTS exam, what one needs is proper guidance, test-taking strategies, and feedback to get a grip on the essentials of the test and achieve the desired results. When it comes to IELTS coaching in Chandigarh, there are a plethora of coaching centres in the educational hub that specifically prepare the students to score the desired IELTS band score.
List of IELTS Coaching Centres in Chandigarh
One needs to have a perfect mentor to prepare for highly competitive and challenging examinations like the IELTS. As a result, most of the students prefer going to the coaching classes to improve their abilities and overcome their weaknesses.
Over the past few decades, the coaching centres have emerged as the next big thing in India, and many of them groom the students to enhance their linguistic skills and achieve good results in the IELTS examinations.
Here, we've compiled a list of Chandigarh's top 10 IELTS Coaching centres, depending upon various factors. These centres provide a competitive environment and comprehensive coaching at a very cost-effective price.
1.  Dolphin Head Hunters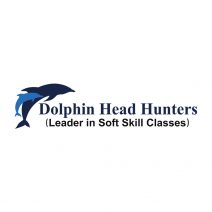 One of the top-rated IELTS Coaching centres in Chandigarh is the Dolphin Head Hunters. The institute has been consistently winning the award as the Best IELTS Institute in Chandigarh. The institute has provided a well-organized and streamlined IELTS exam strategy for the entire growth of prospective applicants seeking IELTS tutoring since 2009.
The state-of-the-art infrastructure and well-occupied classrooms at Dolphin Head Hunters make the centre stand out amongst the crowd. The certified professionals provide personalized attention to the students depending on their requirements. They ensure that all the shortcomings are targeted correctly by converting the aspirants' weaknesses into strengths so that they secure their desired band scores. Their sole aim is to bring out the best skill set out of the aspiring students. This coaching institute has set a benchmark for itself and its competitors.
Timings: Monday: 8 AM to 8:30 PM, Tuesday to Saturday: 8:30 AM to 8:30 PM. The centre is closed on Sundays.
Address: SCO: 85-86, 2nd Floor, Sector 34-A, Chandigarh, 160022, India
(Landmark: Backside Piccadilly Square)
2. TouchStone Educationals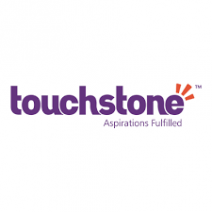 Accounting for more than 30 top-class campuses across 17 cities, TouchStone Educationals is another gem of a coaching institute in Chandigarh. The coaching centre provides impeccable counselling to the aspirants. Once the student enrolls in their classes, they are given access to a cutting-edge IELTS training App, which helps them acquire the skills required to ace the IELTS. With an unwavering commitment to empowering the aspirants, the touchstone trainer provides specialized coaching along with tailored-made study materials.
Timings: Monday – Sunday: 9 AM to 9 PM.
Address: 88-89, Himalaya Marg, Bridge Market, 17C, Sector 17, Chandigarh, 160017.
3.  Blue Sapphire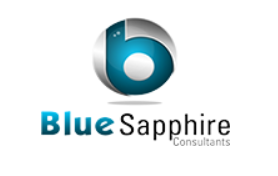 Blue Sapphire aims to provide high-quality preparation services to IELTS aspirants. The coaching centre takes the students through the right coaching path, guiding them on key concentration areas for achieving sky-high band scores in the IELTS exam. The certified educators at Blue Sapphire provide customized training, end-to-end support, and personalized counselling to ace the IELTS. Their efficient teaching methodology, exclusive study material, nominal fee, awesome infrastructure & personal attention given to every aspirant make them class apart from other coaching institutes.
Timings: Monday – Saturday: 10 AM to 5 PM; they're closed during Sundays.
Address: SCO-58/59, Ground Floor
Sector 34A, Chandigarh – 160022
4. Educove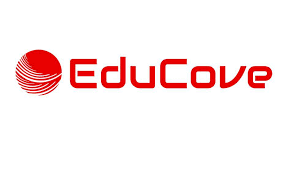 Educove holds a massive record of delivering outstanding results, and it is a phenomenal centre for IELTS Coaching. The experienced educators at Educove work tenaciously to provide 24×7 assistance to aspiring students. They have a well-planned curriculum that will enable the aspirants to score a band 7 or 8 in the IELTS exam. The batch timings are flexible, and aspirants enjoy an astounding study environment at Educove's centrally located campus. Every week, mock tests and special training sessions are held to track the progress of the applicants. Educove is the place to go if you want to improve your communication abilities in addition to your IELTS band score!
Timings: 6 AM to 9 PM
Address: SCO- 262, Level 2, Sector- 35 D, Chandigarh.
5. Global Strides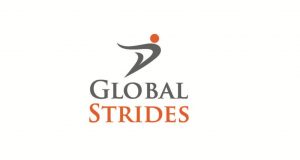 Dedicated to assisting the students in achieving a better score in the IELTS, Global Strides has delivered phenomenal services in the past few years. Incorporated by a team of passionate and committed IELTS educators, this coaching centre believes that excellence can be achieved by sheer hard work. As a result, the trainers examine the requirements and put the aspirants through a suitable training course. The flexible batch timings, live interactive doubt sessions, impressive series of mock tests, well-researched and tailored courses are some of the specialities of this institute.
Timings: Monday – Saturday: 9 AM to 6 PM, Sunday: 10 AM to 2 PM.
Address: SCO 63-64, Level 1, Sec -17 C Chandigarh-160017
6. EpicTouch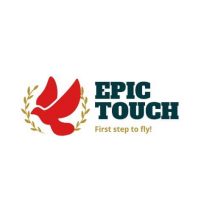 Epic Touch is yet another name in this field that has consistently achieved excellence in providing coaching for the IELTS aspirants. The coaching institute believes in transforming the aspirants' dreams into reality. They're widely recognized for their extraordinary preparation techniques and methodological training sessions to the students. EpicTouch's skilled trainers give the best teaching to applicants using a variety of technology and proprietary training materials. It is one of the most well-known coaching institutions in Chandigarh, offering students top-notch coaching services to achieve excellent results.
Timings: Monday – Friday: 9:30 AM to 8 PM, Saturday: 9:30 AM to 5 PM, they are usually closed during Sundays.
Address: SCO 41, FIRST FLOOR 160038, Sector 30-C, Chandigarh
7. Grey Matters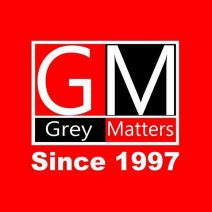 If you are eyeing the IELTS exam, then Grey Matter is the place to be. With a 100% success rate, the coaching centre in Chandigarh has established itself as an ultimate destination for IELTS aspirants with good track records. Being one of the oldest IELTS Coaching institutes, Grey Matters has always been working towards excellence and shaping the aspirants' dreams. The institute conducts classes at flexible timings. The faculty aim to equip aspirants with requisite skills, along with enhancing their communication skills. Grey Matters is worth a thought!
Timings: Monday – Saturday: 8:30 AM to 8 PM, Sunday: Closed.
Address: Sco- 63, 64, Chandigarh Sector 17c, Chandigarh – 160017 (NEAR NEELAM CINEMA).
8. Study Kraft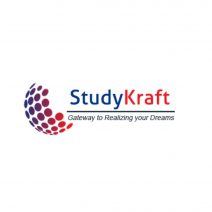 The Study Kraft is another great and competitive IELTS Coaching centre in Chandigarh that has earned a name in the education field by assisting students in realizing their ambitions of migrating to English-speaking countries with their target band scores. The institute is endowed with an amazing faculty. It sets up benchmarks in every arena, whether it is the classroom atmosphere, high quality of training, comprehensive study material, the test series, or the guidance to crack the IELTS exam. They provide flexible morning and evening programs and specific workshops for confidence, personality development, and other topics.
Timings: Monday – Saturday: 7 AM to 6:30 PM, They're closed on Sundays.
Address: SCO – 4 & 5, Level-3, Sector-65 (Phase- XI), Mohali,
Punjab- 160062
9. Chandigarh IELTS Institute (Town Centre)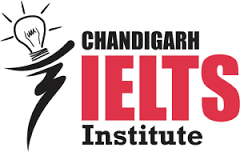 This is one of the most popular coaching centres in Chandigarh, which caters to the needs of IELTS aspirants. They aid the aspirants with an end-to-end training process that helps them ace the competitive IELTS exam. The efficient learning schedule and class routines provide a perfect atmosphere for the students to gain perfection and confidence. The expert IELTS instructors meticulously plan and train students with perfect English, laying the groundwork for IELTS success. What sets them apart from the competition is that the IELTS instructors bring out the best in their pupils by teaching out-of-the-box IELTS tactics and strategies.
Timings: Flexible
Address: Address- SCO, 21-22, sector 22 C, Chandigarh
10. Asia Pacific Group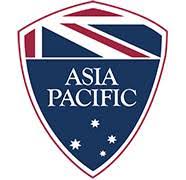 With over 10 years of experience in Chandigarh, the coaching institute has garnered a huge name and fame since its foundation in 2009.  Its branches are spread out throughout the world. The exceptional IELTS trainers at the Asia Pacific group focus on providing personalized individual attention, instilling perfection in the students. They adapt unique methodologies to enhance the proficiency of the IELTS aspirants. Further, the students are well-equipped with the requisite skills to excel in the competitive world.
Timings: Flexible
Address: SCO 477-478  Level 1, Sector 35- C, Chandigarh.
These are the top 10 IELTS Coaching centres in Chandigarh that serve as a catalyst in helping the aspirants achieve their desired goals in the IELTS exam. If you're looking for an ideal IELTS Coaching centre in Chandigarh, the above-mentioned coaching institutes shouldn't be missed at any cost.
All the best!