Top 10 IELTS Coaching Centers in Chennai
Janice Thompson,
Updated On
Every year, thousands of aspirants migrate to various parts of the world to complete their higher studies or pursue a career. As a result, there has been a tremendous increase in the number of people taking up the competitive international entrance exams like IELTS, PTE, or TOEFL, which serve as a doorway to migrate to English-speaking Countries.
IELTS stands for International English Language test. The motive of this exam is to help aspirants work, study, and migrate to a country where English is the native language. So, if you intend to go to countries like the UK, Australia, USA, Canada, this exam is for you. Unlike other exams, IELTS requires determination, consistent efforts, and proper guidance to get the desired outcome.
IELTS Coaching in Chennai
As Rabindranath Tagore has quoted, "You can't cross the sea merely by standing and staring at the water", one can't crack the IELTS exam by simply dreaming; they have to step forward and proceed by enrolling in a coaching centre to succeed in the IELTS exam.
Being home to many research and educational institutions, Chennai is the second topmost educational hub in India. The city boasts a number of coaching centres for the students to improve their academic performance.
List of IELTS Coaching Centres in Chennai
IELTS Coaching centres are incredibly beneficial in delivering the best learning experience possible and hands-on experience with study materials and practice tests. But with more coaching institutes claiming to be reliable and coming to the forefront, it becomes difficult to choose the best coaching centre that can groom the students to crack the IELTS on the go. For all those planning to sit for IELTS, we've filtered the top 10 IELTS coaching centres in Chennai with high success rates and experience.
1. Aadele Training Centre

Spread out at various locations in Chennai, Adele Training Centre is one of the top-rated coaching institutes in Chennai that offers comprehensive training to aspirants seeking assistance for various competitive examinations, including IELTS and PTE TOEFL, etc. The centre offers well-planned and meticulous preparatory courses to coach and enhance the aspirants' language skills and improve their overall development. The in-house intellectual trainers provide personalized attention and use different pedagogical approaches for each student. Some of the key aspects of this coaching centre are flexible class scheduling, time-bound mock tests, and well-researched and tailored courses.
Timings: Monday – Saturday: 9 AM to 8 PM, Sunday: 10 AM to 4 PM.
Address: D1, Rams Square, #2, Village Road, Nungambakkam
Chennai – 600 034.
2. FITA Training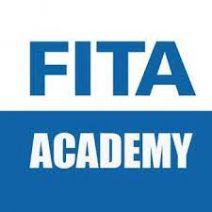 Focused IT Academy, popularly known as FITA Training, is spread across various cities in the country. This coaching centre is widely renowned for its well-trained and intellectual faculty, brilliant course models, state-of-the-art classrooms with cutting-edge technology to improve the learning experience, practical approach, and so on. With the experience of more than 8+ years, the IELTS educators at FITA are keen on grooming the aspirants to score their desired band by providing numerous test-taking tactics and secret tips. The educators provide individual attention and in-depth training through an interactive instructor-led program at a cost-effective price, making them stand out from the crowd.
Timings: Monday – Saturday: 7 AM to 9 PM, Sunday: 7 AM to 8 PM.
Address: No 14, Block No, 338, 2nd Avenue, Ranganathan Garden, Anna Nagar, Chennai 600 040.
3. Semantics

With a systematic approach and an excellence-driven curriculum for training the IELTS aspirants, Semantics has achieved name and fame in Chennai. They're experienced in preparing the aspirants for various challenging exams like GMAT, GRE, IELTS, TOEFL, etc. The coaching centre has a dedicated faculty who provide unparalleled guidance and personalized attention to the IELTS aspirants. They offer a comprehensive range of courses with flexible scheduling of classes. The main motto of the institute is to build the aspirants' communication skills and help them secure their target band scores.
Timings: Monday – Saturday: 10 AM to 8 PM ,Sunday: 10 AM to 1 PM.
Address: 34/8, Jambulingam St, Nungambakkam, Chennai, Tamil Nadu 600034
4. Kornerston Academy

Attaining perfection with sufficient preparation is the motto of the Kornerston Academy. Since its inception in 2014, the academy has had a remarkable track record of outstanding results. The well-versed mentors at the academy are committed to providing individualized attention with one-on-one coaching, tailor-made courses, exhaustive course materials, exclusive test series, etc. They assist the aspirants to overcome their weaknesses and attain proficiency in the English language. The aspirants' performance speaks volumes about the reputation of Kornerston Academy in the coaching industry.
Timings: Monday – Friday: 9 AM to 7:30 PM, Saturday: 10 AM to 1:30 PM, Sunday: Closed.
Address: Bus Stop, 202/190, 1st Floor, Velachery Main Road Between Ruby Elites and Santhosapuram, Chennai, Tamil Nadu 600073
5. Scoregetter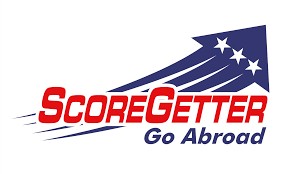 One of the oldest yet popular IELTS Coaching Centres in Chennai is the Scoregetter, which has rendered valuable coaching services by delivering 100% results to the aspirants. The in-house counselors at Scoregetter understand the requirements of the aspirants coming from various walks of life. After evaluating their requirements, they offer customized courses to improve their weaknesses and ultimately obtain sky-high band scores. Scoregetter considers every aspirant as their top priority, as a result of which the counsellors offer high-quality training services with a commitment to enhancing the aspirants' English skills.
Timings: Monday – Saturday: 10 AM to 6 PM, Sunday: 10 AM to 5 PM.
Address: 141, Velachery Rd, Opp. Phoenix Market City, Anna Garden, Velachery, Chennai, Tamil Nadu 600042
6. Broadmind Study Abroad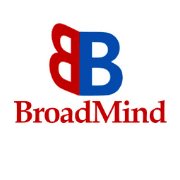 Broadmind: Study abroad is a pioneering coaching institute where the aspirants receive one-on-one coaching. The faculty at this coaching centre is very professional and prominent and prepares the aspiring learners using the best teaching methodologies, which are organised as preliminary assessments, mock tests, well-researched and custom-made course materials, continual assessment, audio-visual inputs, live interactive doubt sessions, etc. IELTS Coaching at broadmind caters to each aspirants' requirements, which sets them apart from their competitors.
Timings: Monday – Saturday: 10 AM to 7 PM, Sunday: 8 AM to 1 PM.
Address: #1/1, Arcot Road, Vadapalani LandMark: &, Kavarai Street, opp. to Leo Coffee, Chennai, Tamil Nadu 600026
7. AngLo One-to-one IELTS English

With an experience of over a decade, the coaching service at AngLo One-to-one IELTS English training centre in Chennai is unmatchable. The coaching institute imparts necessary training to the aspirants and focuses on the all-round preparation of the students. The services provided by the IELTS experts are impeccable. As the name suggests, the institute offers one-to-one training sessions with module-wise certified trainers at the convenience of the aspirants. The coaching centre has specifically designed apps to develop the vocabulary and pronunciation skills of the aspirants. Besides, the institute has gained immense popularity for being accurate in its approach of delivering 100% success in the IELTS exam. A unique aspect of this institute is that it has reserved 30 minutes every day to clear the aspirants' doubts.
Timings: Monday – Saturday: 9:30 AM to 8 PM. Sunday: Closed.
Address: Via MMM Hospital, 1/577 1st Floor, Valaiyapathi Salai, Mogappair East, Chennai, Tamil Nadu 600037
8. English labs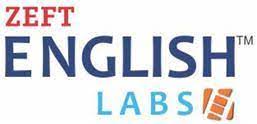 Having trained over 15000+ in a short span of five years, English Labs is one of the premier coaching centres in the city and has gained a credible reputation in the coaching industry. Under the effective guidance of the experienced faculty at English labs, the aspirants are made to achieve an everlasting English proficiency besides gaining a high band score in the IELTS. In addition, their branches operate at various locations in Chennai. Some of the key features are their state-of-the-art classrooms, modernized infrastructure, flexible class timing, intensive course content, one-on-one sessions, unlimited doubt clearing sessions, affordable fee structure, etc.
Timings: Available 24×7
Address: No:23 Sarojini street, Rajarajeshwarinagar, Madanadapuram, Porur, Chennai, Tamil Nadu 600125
9. Synthia's IELTS And PTE Coaching

One brand that has been consistently providing high-quality IELTS Classes to the aspirants is Synthia's IELTS and PTE Coaching. The trainers, Mrs. Synthia and Mrs. Patricia follow a holistic approach and offer step-by-step training to understand the IELTS concepts with more clarity, which helps the aspirants reach their goals. The training methodology at Synthia's coaching is very different from their competitors as they provide three training levels to groom the aspirants from basics to advanced levels. Special classes are conducted to develop the areas of improvement and hone the communication skills. The healthy learning atmosphere, individual training sessions, flexible schedules, doubt clearing sessions, workshops & seminars, and a wide array of up-to-date study materials are some of the major highlights of this institute.
Timings: Monday – Saturday: 9:30 AM to 5:30 PM* Sunday: Closed. (*class timings vary)
Address: No 6, Antony Street, Velachery – Tambaram Main Rd, East Tambaram, Chennai, Tamil Nadu 600059
10. Marvel's IELTS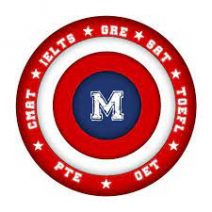 One of the illustrious IELTS coaching centres in Chennai is Marvel's IELTS, which has transitioned the dreams of IELTS aspirants into reality. It offers exclusive training for various competitive exams. The coaching centre has elevated the learning experience to another level by offering live, interactive training and intensive doubt sessions, boosting the aspirants' confidence to score more in the IELTS exam. The IELTS trainers at Marvel's are exceptionally good and bear years of experience. They keep themselves upgraded to meet the aspirants' expectations and help them achieve their desired band scores.
Timings: Monday – Saturday: 9:30 AM to 7 PM, Sunday: Closed
Address: Shop No. B-15, Apollo Dubai Plaza, 100, Mahalingapuram Main Road, Mahalingapuram, Nungambakkam, Chennai, Tamil Nadu 600034
With a number of coaching centres projecting themselves as the top, the process of choosing the best can be baffling. As a result, if you're in Chennai and hunting for an IELTS Coaching Centre, these are the best ones, where you'll get proper counselling to crack one of the top international language exams.
All the best!