10 Best IELTS Coaching in Ernakulam 2022
Janice Thompson,
Updated On
People having a desire to go and settle abroad or planning to pursue a career is ubiquitous. People generally want to go to international locations to probe the opportunities for their education, startups, employment, better lifestyle, and propitious scope. However, it's not that easy to pack the luggage and take off.
There are certain criteria that need to be fulfilled. The IELTS exam is one of those important criteria that assesses one on the basis of their English language proficiency so that one doesn't stutter on the international ground and is one of the most common screening tests out of all other standardized tests.
IELTS coaching in Ernakulam
The IELTS exam assesses one's grasp of the English language and how well versed one is in its usage. It includes Listening task, Reading task, Speaking task, and Writing tasks and requires a well-planned roadmap to get through this exam, and that comes along with a direction and expertise of a virtuous coaching institute. Ernakulam has a lot of good coaching centres that coach and prepare for the IELTS exam.
List of top 10 IELTS coaching centres in Ernakulam
Every person has their own choices, and learning capacities and hence needs to be vigilant enough before setting out to find the most suited and aligned coaching centre as per their persona and preferences. Hence, we have prepared the list of top coaching institutes in Ernakulam that would be extremely helpful for the aspirants to compare and select the most optimum one.
| SL No. | IELTS Coaching Centres in Ernakulam | Location | Specializes in |
| --- | --- | --- | --- |
| 1 | Cosmo Centre | Vyttila, Ernakulam | IELTS Coaching |
| 2 | British India Academy | Kaloor, Ernakulam | IELTS Coaching |
| 3 | Ajinorah Institutions | Ernakulam | IELTS Coaching |
| 4 | Medcity International Academy | Vazhakkala, Ernakulam | IELTS Coaching |
| 5 | Britfort Academy | Kaloor, Ernakulam | IELTS Coaching |
| 6 | Casper Academy of Excellence | Ernakulam | IELTS Coaching |
| 7 | Brite International | Kaloor, Ernakulam | IELTS Coaching |
| 8 | Winspire Academy | Kaloor, Ernakulam | IELTS Coaching |
| 9 | Drona Institute | Kaloor, Ernakulam | IELTS Coaching |
| 10 | Benz International Academy | Vyttila, Ernakulam | IELTS Coaching |
1) Cosmo Centre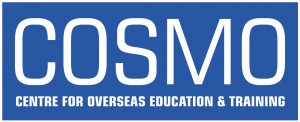 One of the best coaching centres in the city, COSMO, has been a pioneer for IELTS coaching for the last 10 years. With their top-class guidance, refined teaching methodology, and lucid ways of preparing their students for the IELTS exam, they have made a putative benchmark for themselves.
They have trained and coached over 15000 students ever since their foundation, where over 10000 trainees have scored a 7+ band score and 5000 trainees have scored an 8+ band score. In addition to that, they also counsel the students for studying abroad in 9 countries, including the US, UK, Canada, Australia, New Zealand, Singapore, Ireland, China, and the Philippines. They also prepare for the OET, GRE, and TOEFL.
Address: 2nd floor, Kamalam Tower, Narayanan Assan Rd, Ponnurunni, Vytilla, Ernakulam, Kochi, Kerala – 682019
2) British India Academy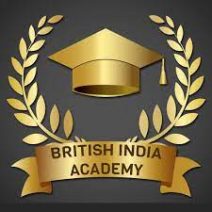 Established in 2017, British India Academy has grown into a top-notch IELTS coaching institute in Ernakulam. For the one who is planning to study or migrate or find employment abroad, this institute is one of the best institutes for scoring a good IELTS score.
It has a team of prolific trainers who, with their best experience in IELTS test coaching, have been helping students secure a high band in the IELTS test. It is an authorized IELTS exam booking centre and partner of the British Council in Kochi-Ernakulam and the entire state of Kerala. Apart from this, they also prepare for the PTE exam.
Address: Second Floor, Manavalan Building, SRM Road Lissie Junction, near Lissie Metro Station, Kochi, Ernakulam, Kerala 682018
3) Ajinorah Institutions

Ajinorah Institutions is one of the most sought-after coaching centres in Ernakulam and is the flagship educational arm of AJINORAH GLOBAL VENTURES. It currently operates full-fledged coaching/training centres at Kottayam, Kannur, Kozhikode, Kochi, and Bangalore and offers various entry courses required for foreign education and employment.
With laudatory reviews for its excellent results in the IELTS exam, it is one of the best alternatives available for the aspirants in the city. Its 40 certified trainers and regular mocks, smart classes have been instrumental in its success. It also prepares for other exams like OET, PTE, TOEFL, HAAD, DHA, MOH, PROMETRIC, CRNE, NCLEX-RN, and AHA (ACLS, BLS, ITLS, PALS).
Address: 2nd Floor, Madhushila Chambers, Near St. George Forane Church, KMRL Pillar No.435, Edappally, Kochi, Ernakulam, Kerala – 682024
4) Medcity International Academy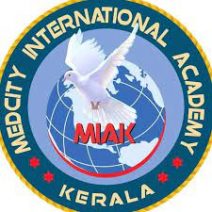 Having trained over 20000 students and with over 18000 successful IELTS/NCLEX/OET scorers, Medcity has been creating a mark for itself for over the last 10 years. It has an extensive network of branches in Kannur, Kottayam, Kochi, Kozhikode, Thiruvalla, Mangalore, Thodupuzha, and Mavelikara. Its competent learning environment enhances the student's zeal and grasping power, and its teaching methodology is aimed at excelling the students' preparation.
It provides counselling sessions to study abroad in countries like the US, UK, Singapore, New Zealand, Australia, Canada, Ireland, Singapore. It also prepares for OET, PTE, HAAD, DHA, MOH, Prometric, CBT, and NCLEX-RN other than the IELTS exam.
Address: Civil Line Rd, Chembumukku, Vazhakkala, Ernakulam, Kerala 682021
5) Britfort Academy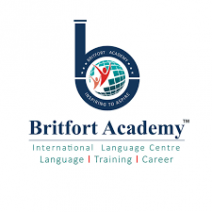 Britfort Academy has experience of over 6 years with some of the best results in the IELTS exam. It has trained over 25000 aspirants over the period of time and has 250 active enrolled students. Having helped its 10000 students score over band score 7, it is a very prominent coaching centre in Ernakulam.
Moreover, it also prepares for PTE and OET as well. It has had a very holistic approach in counselling students for studying abroad since 2015. It has built a strong network with major universities throughout the world, allowing it to deliver superior education services to its students.
Address: Britfort Academy, Indian Express Building, 3rd Floor Banerji Road, Kaloor Ernakulam, Kerala 682017
6) Casper Academy of Excellence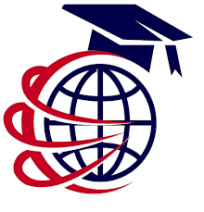 With over 18 years of experience in imparting quality coaching to the IELTS aspirants, it has been enabling students and aspirants to get significant results in the IELTS exam. It has the most efficient set of strategies made with a target of making its enrolled students achieve phenomenal band scores in IELTS.
Its personalized coaching, comprehensive training, structural speaking sessions, and group discussions, and exhaustive and intensive courses are designed to enhance the learning capacities of students. It trains for the PTE exam as well.
Address: 1st-floor Thevannathu Building, Sahodaran Ayyappan Road, Vyttila, Kochi, Ernakulam Kerala 682019
7) Brite International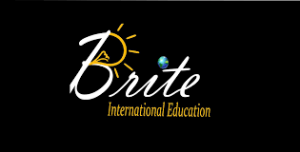 Brite International was founded in 2006 and with 15 years of experience, it has been preparing IELTS aspirants excellently with a dedicated staff of experienced professionals who are specialized in providing quality training for international competitive exams. It ensures to upskill its staff and faculty via monthly sessions. It offers both theoretical and practical guidance, along with the most up-to-date study material.
The best part is that it closely monitors each students' progress, and makes sure each one gets the personal attention they need. Moreover, it provides extra practice sessions to students who need more attention. It has suitable hostel facilities for both male and female students. It also rigorously prepares for exams like OET PTE CBT NCLEX-RN DHA/HAAD PROMETRIC OSCE.
Address: Brite International Education, Behind Cherin Jolly, Karithala Road, Manorama Jn, Kochi-20, Ernakulam, Kerala 682020
8) Winspire Academy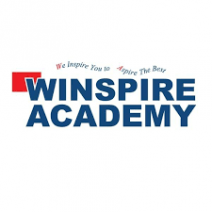 It has flexible working hours, morning and evening batches, assistance for hostel facilities for distant students, and provides specially crafted curriculum materials for each course. It has an excellent infrastructure for practical examinations. With expert teachers who are dedicated, experienced, and trained by the British council, this academy has been pivotal in making its enrolled students get a decent score in the IELTS exam.
It also has normal and fast track batches, professionally designed course materials with audio sessions, and A/c classrooms to provide a better learning environment. It also prepares for OET and PTE.
Address: 2nd Floor, SAS Bldg., Perandur (LFC) Road, Near Private Bus stand, Kaloor Cochin, ErnakulamKerala 682017 Phone: +91 9645 0000 92, +91 9633910092
9) Drona Institute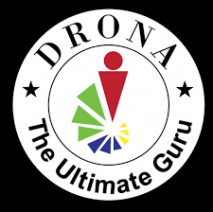 Drona institute is one of the top-rated institutes in Ernakulam for IELTS preparation. With its dexterous instructors with decades of experience, it has been paving the way for its enrollees. It has target-oriented training, individual attention and constant monitoring, instant feedback, motivating and friendly training, expert faculty trained by IDP and British Council Library, enriched learning resources, and a serene environment conducive for learning.
Another notable feature of Drona is the intensive crash courses aimed at helping working professionals and homemakers. It also prepares for PTE and OET exams.
Address: Chakkalakal Building number 26 Kattakara crossroad Kaloor, Ernakulam, Kerala 682017
10) Benz International Academy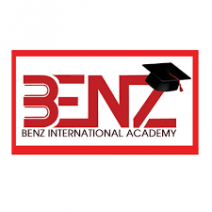 Student-centric and a thoroughgoing coaching institute, Benz International academy is one of the most virtuous coaching institutes in Ernakulam. Its intensive course structures, competent and comprehensive training, and skilled faculty have made it one of the highest-rated IELTS coaching institutes.
It also provides online training aimed at thoroughly mentoring and training IELTS aspirants. It also prepares for exams like OET, CBT, PTE, OSCE, NCLEX-RN, MOH, and HAAD.
Address: Joyz Towerz, L M Paily Road, Vyttila P O, Ernakulam – 682019
Why Choose IELTS Coaching in Ernakulam?
IELTS training in Ernakulam has had a prodigious history that has set itself as a hub of some of the excellent coaching institutes. IELTS classes in Ernakulam have been exalted by many of its students and aspirants who had undergone training here in the past.
Talking about any IELTS coaching institute in Ernakulam, they all have everything from excellent trainers to infrastructurally bolstered amenities. Moreover, the amazing result in the past has garnered Ernakulam a reputable place in the arena of IELTS coaching.
How do I Choose the Best IELTS Coaching in Ernakulam?
IELTS aspirants often tend to get perplexed while choosing among various coaching institutes available in Ernakulam, especially the localites. Picking the best IELTS coaching centre in Ernakulam could be made much more uncomplicated as a decision if you take several factors, such as convenience in commute, location of the coaching centre, infrastructural aspects, etc.
IELTS classes in Ernakulam are insurmountably refined, exhaustive and thoroughgoing in all aspects. However, choosing the best one is an important task.
The IELTS exam requires thorough preparation and consistent efforts. This is enhanced by guidance and a good direction by adroit institutes and teachers. One has to ceaselessly prepare with the eyes set on target to get through this exam with flying colours.
So this was the list of the top coaching institutes of Ernakulam. Prepare well and study smartly!
All the best!
Having professionals that clear your doubts and resolve your issues in the IELTS online classes is always helpful. Find the a relevant coaching institute from the list of top centers in Ernakulam.