Top 10 IELTS Coaching Centers in Hyderabad
Janice Thompson,
Updated On
Nowadays, English is becoming a second important language in all the opulent countries and is in demand in almost every sector. This has resulted in people studying abroad or migrating to English-speaking countries to enhance their careers.
Consequently, if one prefers moving to a new country, they might undertake any competitive exams to prove their English proficiency. One such challenging exam is the International English Language Testing System (IELTS), which plays a vital role in assisting aspirants to migrate to English-speaking countries hassle-free. Most of the aspirants sit for the IELTS exam as its scores are accepted throughout the world.
IELTS Coaching in Hyderabad
Proper guidance is required to crack any sort of exam. But unlike other competitive exams, IELTS requires a lot of persistence, willpower, and efforts to achieve a good band score. The right coaching and assistance from the experts may help the aspirant seize the knack to write the IELTS confidently and ace it with outstanding results. Many aspirants are opting for IELTS Coaching in Hyderabad as the city has become a home to many prominent coaching institutes.
List of IELTS Coaching Centres in Hyderabad
Are you in search of the best IELTS Coaching Centres in Hyderabad ? To make it easier for the IELTS aspirants looking for an ideal coaching centre, we've narrowed down the top 10 IELTS Coaching Centres in Hyderabad that will assist you in the preparation of the IELTS exam with sound strategies and boost your chances of success in the IELTS exam.
1. Abhyaas
One of the top-rated IELTS Coaching centres in Hyderabad is Abhyaas, a go-to place for IELTS preparation. Abhyaas was started to groom and assist IELTS aspirants in achieving their goal on the first try. The coaching institute aims to assist the aspirants in scoring sky-high grades in the IELTS and improve their verbal and non-verbal communication abilities. The accomplished faculty have undergone meticulous language training, ensuring that aspirants overcome their weak spots and progress well. The coaching institute prepares its practice tests and study materials in line with the IELTS standard. Besides, the institute has a fantastic record of 100% success in the past.
Timings: Monday – Saturday: 7 AM to 8 PM, Sunday: Closed
Address: Ground Floor, Bhanu Estate, Opp JNTU, Behind ICICI Bank, Kukatpally, Hyderabad, Telangana 500072
2. IELTS Guru Consulting

Being the oldest coaching institute, IELTS Guru consulting in Hyderabad has come a long way and has created a brand name by spreading its branches in various city locations. It offers coaching services to various competitive examinations, including IELTS, GRE, SAT, TOEFL, etc. The in-house counsellors at IELTS Guru are highly distinguished and trained rigorously to transform the aspirants' dreams into reality. Their sole purpose is to enhance the all-around holistic development and linguistic skills of the aspirants. The classroom courses at the coaching centre are designed to give the aspirants the extra edge to secure high band scores in the IELTS.
Timings: Monday – Friday: 7 AM to 6 PM, Saturday – Sunday: 10 AM to 5:30 PM.
Address: #G1, Ratna Complex, Beside, Image Hospitals Ln, Ameerpet, Hyderabad, Telangana 500073
3. Texas Coaching

Due to its impeccable track record over the years, the Texas Review has emerged as one of the strong contenders amongst the top coaching centres in Hyderabad. The centre offers comprehensive classroom training sessions for different competitive exams at affordable fee structures. The centre witnesses exceptional results due to its small batch sizes that ensure personalized attention to every aspirant. Some of the key aspects of this coaching centre are unlimited practice sessions, end-to-end assistance, 99th percentile faculty, high-quality services at an affordable price, etc.
Timings: Monday – Thursday: 7 AM to 9 PM, Friday – Sunday: 10 AM to 7 PM.
Address: 4th Floor, Afzia Towers, Opposite Lifestyle, Beside Meena Bazar Begumpet, Begumpet Flyover, Leelanagar, Ameerpet, Hyderabad, Telangana 500016
4. Vakrangee Consultancy

When it comes to the premier coaching institutes in the city, Vakrangee Consultancy tops the list. The coaching institute guarantees to enhance the aspirant's proficiency by providing an ideal environment and atmosphere for an adequate study system. The expert coaching by the IELTS instructors assists the aspirants in getting on the right track for IELTS preparation. Every aspirant is provided with a personal touch to boost their skills and performance. The experts build a study plan and optimize the course based on the aspirant's needs through result-orientated strategies and help them achieve their desired band goals. As a result, this coaching centre has elevated and set a benchmark for itself and its competitors.
Timings: Monday – Friday: 7 AM to 7 PM, Saturday: 11 AM to 5 PM, Sunday: Closed
Address: Door No: 3-6-427/1, Fourth Floor, Beside Tarini Gems And Jewellers Building Street No.5, adjacent lane to deepshikha boutique, Himayatnagar, Hyderabad, Telangana 500029
5. English Springs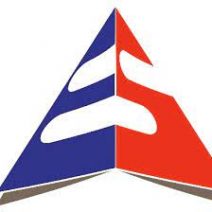 English Springs is a pioneer coaching centre in Hyderabad that assists the aspirants to ace the IELTS exam with sky-high band scores and improve their English proficiency. Since its inception in 2002, the institute has grown unbelievably fast as a vibrant and value-based learning centre. The exceptionally skilled professionals facilitate a seamless transition of the aspirants to excellent performers. The teaching techniques are systematic and methodical. Aspirants are provided with exhaustive, actual standard course material, including audio files. Besides IELTS, the coaching centre also offers its inbound services to various challenging exams.
Timings: Monday – Saturday: 8 AM to 8 PM, Sunday: Closed
Address: Flat no: 401, Tulip Chambers, Above Reliance Fresh, Satyam Theatre Rd, opposite Kotak Mahindra Bank, Ameerpet, Hyderabad, Telangana 500016
6. First Academy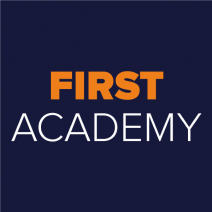 With nearly 25,000 students achieving their desired IELTS band score, First Academy has recorded 100% success in the past years. It is one of the best coaching centres in town with years of experience in IELTS preparation and training. The qualified trainers use specialized training techniques of international standards to groom the aspirants' proficiency. The coaching centre has designed its top-notch courses in a way that enhances and boosts the knowledge of the aspirants. It offers affordable one-on-one coaching services at flexible timings. In addition, First Academy is the platinum partner of the British Council.
Timings: Monday – Saturday: 7 AM to 7:30 PM, Sunday: Closed
Address: Pavani Prestige Complex, 707 – 708 7th Floor, R. S. Brothers Building, Ameerpet, Hyderabad, Telangana 500016
7. IELTS Coaching Institute – TheFli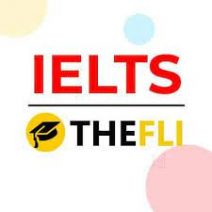 As a prominent IELTS training centre, IELTS Coaching Institute – TheFli has successfully encountered many optimum results in the past few years. The coaching centre has an adept teaching faculty who mentor the aspirants with individualized and accurate advice by offering comprehensive assistance on securing desired band score in the IELTS. Affordable pricing, personalized attention, high-quality coaching, and flexibility of timings are the USPs of this coaching centre. Besides assisting in obtaining good scores, the institute ensures that aspirants are well-equipped with the necessary infrastructure to broaden their knowledge.
Timings: Available 24×7
Address: Address: 6-3-788/43, 1st Floor Durga Nagar Road, opposite to Chandana Brothers Dr Rama's Institute For Fertility Lane, Ameerpet, Hyderabad, Telangana 500016
8. Ambrits Training Hub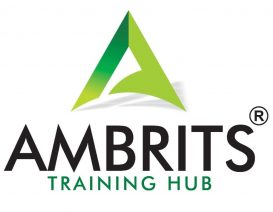 Within a short time, the Ambrits Training Hub has trained over 25000+ aspirants and has become a prime destination for aspirants for various competitive exams. The hub was established with a determination to deliver high-quality training and enhance the aspirants' communication skills. The certified trainers provide customized counselling and assistance with an innovative mindset and lucid methodologies to make the aspirants excel in the IELTS exam.
Timings: Monday – Saturday: 10 AM to 10 PM, Sunday: Closed
Address: 12-2-831/84, 3rd Floor, Sudha Nilayam, Beside Gautam Junior college, opposite Hassan Hotel, Mehdipatnam, Hyderabad, Telangana 500028
9. Novus Education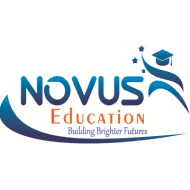 Novus Education has built a strong reputation in the coaching sector by steadily delivering a 100% achievement in the IELTS. The coaching institute consists of qualified mentors committed to assisting the aspirants with a central focus to crack the IELTS with sky-high band scores. Besides, the centre prepares the aspiring candidates for exams like TOEFL, PTE, GRE, etc. Some of the key features that set this institute apart are the study room atmosphere, flexible batches, convenient timings, intensive training sessions, adequate preparatory materials, a dedicated lab for practice sessions, etc.
Timings: Monday – Saturday: 7 AM to 9 PM, Sunday: 7 AM to 7 PM.
Address: 5-1-100, Second Floor, Maheshwar Complex Between Kukatpally Bus stop and Metro station, beside Ramalayam Arch, Kukatpally, Hyderabad, Telangana 500072
10. People's Career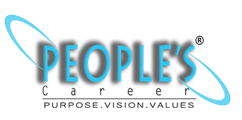 Started with an aim to aid the aspirants to achieve their dreams, People's Career has grown into one of Hyderabad's most dynamic and fast-paced coaching centres. It has achieved a significant milestone in terms of delivering excellent preparation for a variety of proficiency examinations, including the PTE, GRE, IELTS, TOEFL, GMAT, and SAT. People's career is well-equipped with a team of highly experienced, dedicated, and encouraging faculties who cater to the requirements of the aspirants and offer tailor-made courses to improve their language proficiency. The aspirants are exposed to learning that goes beyond their expectations. The centre takes pride in its committed faculty, exhaustive course materials, exclusive test series, fully-equipped classroom sessions, small batches, and flexible schedules.
Timings: Monday – Friday: 7 AM to 9 PM, Saturday – 12 PM – 6 PM, Sunday: Closed
Address: Flat No. 3, First Floor, Door No. 6-2-30/c3, Beside Lotus Hospital Ortho Care Building Lakdi-ka-pul, Khairtabad, Hyderabad, Telangana 500004
Having so many options in a menu card to choose from becomes quite a nightmare; similarly, choosing the best of the coaching institutes becomes one tough job. As a result, we recommend that prospective aspirants review the top 10 IELTS Coaching Centres in Hyderabad mentioned above and choose the one that fits their needs.
Good Luck!