10 Best IELTS Coaching in Karnal 2022
Janice Thompson,
Updated On
It is ubiquitously seen how more and more people today are scuffling hard to get to their favourite destinations abroad owing to various reasons and dynamics. Be it for their education, their job perspective, their aspirations, or just for a better standard of living, many people set their goals straight of going to their favoured country. However, it's easier said than done and requires one to get fully immersed in fulfilling the criteria of getting a visa corresponding to their interest like student visa, work visa, etc.
IELTS is one important criterion of them all, that tests your hold on the English language and demands persistent preparation and planning.
IELTS coaching in Karnal
The IELTS exam is not a regular exam that only tests your grasp over a confined syllabus. Rather it is an assessment of your entire personality that is uniformly planned across its various tasks like Reading, Writing, Speaking, and Listening. However, such exams require apropos guidance and insightful learning that only comes from the experience of an expert mentor.
Talking about the coaching centres in Karnal, the city has seen significant growth in the terms of coaching institutes that judiciously prepare for the IELTS exam, especially in recent times.
List of top 10 IELTS coaching centres in Karnal
As we see a multitude of coaching institutes in Karnal, at times, it becomes difficult to choose the best one amongst all. While choosing an institute, various factors are put into consideration, such as teaching style, assessment mock tests, counseling, batch size, etc., which might seem like a tedious task to do.
Hence, to mitigate the hassle, we have prepared a list of top coaching institutes in Karnal. So, let's go through.
| SL No. | IELTS Coaching centres in Karnal | Location | Specializes in |
| --- | --- | --- | --- |
| 1 | Harpreet's English Classes | Model Town Karnal, Haryana | IELTS Coaching |
| 2 | Vani IELTS | Mugal Canal, Karnal | IELTS Coaching |
| 3 | The English Hub | Sec-13 Karnal | IELTS Coaching |
| 4 | Maaya Overseas | Model Town, Karnal, Haryana | IELTS Coaching |
| 5 | Kanan International | Mughal Canal, Karnal, Haryana | IELTS Coaching |
| 6 | Touchstone Educationals | Marvel Towers, Karnal | IELTS Coaching |
| 7 | The Empyreal IELTS | Sector 32, Karnal, Haryana | IELTS Coaching |
| 8 | Skybour institute | Mugal Canal, Karnal, Haryana | IELTS Coaching |
| 9 | Axis Educos | Ground Floor Mughal Canal, Karnal, Haryana | IELTS Coaching |
| 10 | Turning Point studies Consultants | Sector 8, Karnal, Haryana | IELTS Coaching |
1) Harpreet's English Classes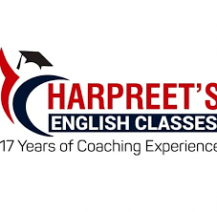 Known for its exceptional teaching methodologies and successful result streak for a long time now, Harpreet's English classes are one the best institutes in Karnal. It has been a strong player in the field of IELTS coaching for the last 15 years and has trained multiple students and IELTS aspirants so far.
It has quality assessments and rigorous mock tests with personalized attention given to its enrolled students. Moreover, it has rave reviews for its excellent environment conducive to the learner's mind.
Address: 560L, Part 4, 2nd Floor Behind Guru Teg Bahadur Public School
Model Town Karnal, Haryana 132001 India
2) Vani IELTS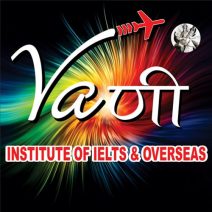 Vani IELTS is a premier coaching institute in Karnal with significant years of experience. It has trained over 700 students successfully so far and has given exceptional results. One of the leading IELTS coaching institutes and immigration assistance centres, it has come a long way. Apart from the IELTS exam, it also trains for the PTE exam and provides VISA assistance.
With best-in-class amenities, phenomenal infrastructure, and classrooms that are comfortable and air-conditioned, it is a choice for many.
Address: SCO-341, Ist Floor, Mugal Canal, Karnal-132001
3) The English Hub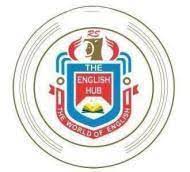 The English Hub is a well-known coaching institute in Karnal for its English-speaking courses and competitive exams like IELTS. Providing a broad range of learning modules with competent testing patterns has delivered amazing results so far.
It has- special batches for professionals, special batches for housewives, special batches for kids, a completely English environment, pioneer staff, well sitting plan, cool & windy classrooms, and 100% job assistance.
In addition to that, it also provides visa assistance to its enrollees.
Address: 1134, New Housing Board Colony, Sec-13 Karnal
4) Maaya Overseas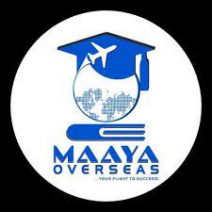 Maaya Overseas is one of the leading IELTS coaching centres of Karnal and has been helping students for over two decades. With a fine-quality IELTS preparation program and exhaustive classes, it has made a name for itself. It is  an authorized representative of various universities across countries in the world including the most sought-after academic destinations for international students like the USA, UK, Australia, Canada, Ireland, New Zealand, Singapore, Europe, etc.
It also prepares for PTE and assists with various visa types, including study visa, work visa, tourist visa, business visa, and Express Entry (PR).
Address: SCO-4, Plot No. 29, Monga Complex, Opp. Lane HDFC Bank, Main Market,
Model Town, Karnal, HARYANA
5) Kanan International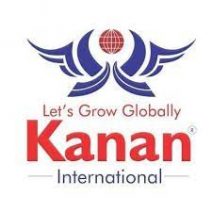 Kanan International is a vintage player in coaching IELTS aspirants for over 23 years. With rich experience in training a huge number of students and having helped over 25,000 students' immigration, it is a stanchion in the prominent coaching centres of Karnal.
It has a tie up with over 250 government colleges and universities of the USA and Canada to provide a gamut of programs and choices of colleges to its enrolled students. It also helps with student visas.
Address: SCO-90 Mughal Canal, Karnal 132001, Haryana
6) Touchstone Educationals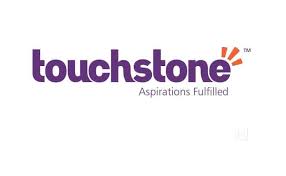 Awarded by IDP for being the top partner in India for 9 consecutive years, Touchstone Educationals is one of the most sought-after institutions for IELTS training and preparation in Karnal.
It is the first IELTS training institute to be an official partner for the Cambridge University Press.
With 30 campuses across 15 cities in India, this enriched institute is a very popular centre among IELTS aspirants. Enrollees get access to its furnished library and online training materials. A truly accomplished coaching centre, it also prepares for PTE and TOEFL exams.
Address: Marvel Towers, Near Roar Bhawan, Karnal – 132001, INDIA
7) The Empyreal IELTS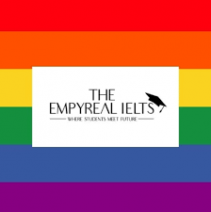 A highly personalized coaching institute in Karnal, The Empyreal IELTS is a sound coaching institute in Karnal. With simplified learning and wholesome training for its enrolled students, this institute is an acclaimed one.
With advanced teaching methodology, timely evaluation, and feedback, this institute is worth it. Its updated and comprehensive teaching materials are a feather in its cap. With all praises among its students, this institute has made a mark.
Address: Noor Mahal Chowk, above Nirmaan Timbers, Sector 32, Karnal, Haryana 132001
8) Skybour institute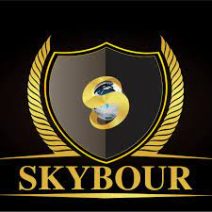 Skybour Institute is one of the top institutes of Karnal. It has experienced and certified instructors and counselors who help students to sail through one of the most challenging standardized exams- IELTS and PTE. With years of glory in training thousands of students, this institute is known for its "Student-first" approach, qualitative education, one-to-one teacher-student sessions, and whatnot. It also provides scholarships to meritorious students and counsel for visa, career, and job prospects abroad.
Address: S.C.O. 115, Mugal Canal, Karnal, Haryana, India
9) Axis Educos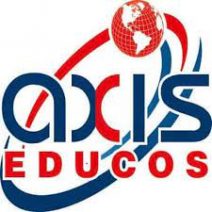 Since its establishment in 2010, Axis Educos has been paving the way for many IELTS aspirants. With its prodigious pedagogy and astounding learning environment, it is a critically acclaimed institute in Karnal. It has delivered notable results ever since and has recorded praiseworthy band scores by its students.
It provides complete assistance with selection of education provider and study area of interest, complete offer letter and application processing, complete documentation & visa application processing, guidance in booking accommodation, ticket and flight assistance, and also pre-departure briefing.
Address: AXIS EDUCOS, SCO 331, Ground Floor Mughal Canal, Karnal Haryana, India – 132001
10) Turning Point studies Consultants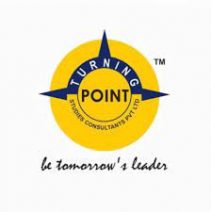 Founded in 1993 and incorporated in 2001 by the Registrar of Companies Delhi and Haryana, Ministry of Corporate Affairs, Turning Point studies Consultants has played a significant role in mentoring students for overseas education for more than 28 years. It has been training students for English language proficiency since 2009. With comprehensive lectures, all-embracing mocks, and diligent assessments, it has substantially helped students in getting their dreams realized.
It also trains for PTE, CAEL, CELPIP, SAT, GRE.
Address: 1 Atal Park, Ram Mandir Marg, Sector 8, Karnal Haryana 132001
Why Choose IELTS Coaching in Karnal?
Karnal is undoubtedly one of the top-notch cities. Choosing the best IELTS coaching centre in Karnal is one of the most common concerns that is registered. Karnal has had a remarkable track record of housing the premier IELTS centres, and with the best institutes in Karnal, tens of thousands of students have been able to create a mark for themselves over the years.
With some of the best band scores in the past by the IELTS examinees in the city, Karnal is ideal for those who are setting an eye to getting enrolled in any of the top IELTS training centres.
How do I Choose the Best IELTS Coaching in Karnal?
IELTS aspirants may get confused about choosing the finest IELTS coaching institute in Karnal owing to the cut-throat competition among the institutes here. With comparable band scores and enriched experience in training IELTS aspirants, it becomes all the more difficult for one to choose the best one. However, you should take a couple of factors into consideration while choosing the one that is most apt for you. What might work for someone may not necessarily work for you and hence have a couple of options and choose the best IELTS classes in Karnal if an offline institute is something you are looking forward to.
The very need of choosing the right coaching centre at times falters the students' preparation journey due to uncertainties. However, as it takes movements before a sprint, the same is the case with IELTS preparation.
A sincere and informed approach is all that it takes to crack the first hurdle of preparation for this coveted exam, and that could be efficiently done with a seasoned mentor. Hence, you should choose wisely.
All the best!
Getting no luck with finding the best IELTS online classes in Karnal? We have come up with a list covering top coaching centers. Get to know more here.