10 Best IELTS Coaching in Mumbai 2022
Janice Thompson,
Updated On
Being the world's most popular English language test, the IELTS is required to enter any English-speaking country. Therefore, whether one wants to work for a multinational company or study abroad, a good IELTS score might help achieve their aspirations.
Therefore, IELTS can be used as a yardstick for gauging English language proficiency if they want to realize their vision. But cracking the IELTS exam on the first attempt isn't easy and requires considerable preparation, proper assistance, and the right guidance.
IELTS Coaching in Mumbai
When it comes to competitive exams like the IELTS, proper guidance and excellent mentorship are required to boost the aspirant's preparation strategies, increasing their chances of cracking the IELTS exam. Mumbai provides a wide array of opportunities, and one can find several top-rated institutes that offer excellent coaching for IELTS in Mumbai.
With experienced professionals, an extensive resource of study materials, and numerous modern facilities, the IELTS coaching centres in Mumbai will be the best places to begin your rigorous preparation for clearing the coveted IELTS exam!
List of Top 10 IELTS Coaching Centres in Mumbai
Appropriate assistance from experienced mentors is vital for nailing the IELTS with the targeted band score, as they always make things easier and save time and effort. However, finding the appropriate one becomes a hassle with a myriad of coaching centres in Mumbai.
Hence to make this process easier, we've narrowed down the list of top 10 IELTS Coaching centres in Mumbai that provide a satisfactory service and hone the test-taking skills required to succeed in the IELTS exam.
| SL No. | IELTS Coaching Centres in Mumbai | Location | Specializes in |
| --- | --- | --- | --- |
| 1 | Grad-Dreams | Mulund East, Mumbai | IELTS Coaching |
| 2 | SIEC Education | Andheri West, Mumbai | IELTS Coaching |
| 3 | Career Impact | Andheri West, Mumbai | IELTS Coaching |
| 4 | Ave Maria Academy | Kurla West, Mumbai | IELTS Coaching |
| 5 | Reinforce Insights | Malad West, Mumbai | IELTS Coaching |
| 6 | Inspirus Education | Bandra West, Mumbai | IELTS Coaching |
| 7 | Excel Academy | Malad West, Mumbai | IELTS Coaching |
| 8 | Collegepond | Vile Parle West, Mumbai | IELTS Coaching |
| 9 | iPromise | Dadar West, Mumbai | IELTS Coaching |
| 10 | PratiNidhi's English Academy | Andheri East | IELTS Coaching |
1. Grad-Dreams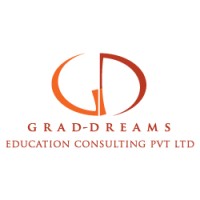 Grad-Dreams provides personalized coaching to IELTS aspirants despite being a consulting firm. Since its establishment in 2003, it has been consistently delivering 100% results, and it enjoys the reputation of being the top IELTS coaching centre in the city.
The seasoned trainers provide extensive training, ensuring that every aspirant grasps the requisite skills to ace the IELTS with ease. Furthermore, the institute offers a Niagara of par-excellence interactive sessions resolving test-taker's IELTS-related doubts and concerns. In addition, it also trains for the PTE, GMAT, and SAT exams.
Timings: Monday – Saturday: 10:30 AM to 6:30 PM
Address: 209, Falcon Court, Hari Om Nagar Road, near Eastern Express Hwy, Mulund East, Mumbai, Maharashtra 400081
2. SIEC Education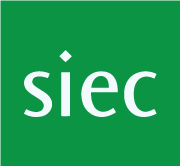 One of the leading IELTS coaching centres in Mumbai is SIEC Education that aims to provide a transparent and efficient learning environment for IELTS aspirants. The centre boasts dynamic trainers well-versed in the right methodology and preparatory strategies needed to crack the IELTS exam.
In addition, the centre provides a well-structured curriculum and tailor-made course materials to ensure that every aspirant receives 100% personalized attention. As a result, SIEC Education has established a firm foothold in the coaching industry.
Timings: Monday – Saturday: 10 AM to 6 PM, Sunday: Closed
Address: D-410 & B-405-407, Crystal Plaza Building, New Link Rd, opp. Infinity Mall, Andheri West, Mumbai, Maharashtra 400053
3. Career Impact

One of the widely renowned training centres in Mumbai is Career Impact that staunchly believes in coaching the aspirants to perfection. The centre has a team of committed faculty who provide one-on-one doubt-clearing sessions, customized courses, comprehensive study materials, and effective preparation techniques to groom the aspirants' communication abilities and test-taking skills.
Career Impact mentors aspirants for various international entrance exams, Indian entrance exams, and provides overseas education counselling.
Timings: Monday – Friday, Sunday: 8 AM to 10 PM, Saturday: 8 AM to 9 PM
Address: 902, B-wing, Venus Tower, Axis Bank Building Veera Desai Road, Near Azad Nagar Metro Gate No 2, Andheri West, Mumbai, Maharashtra 400053
4. Ave Maria Academy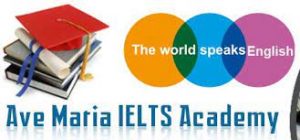 Ave Maria Academy is well-known for its persistent excellence in IELTS and TOEFL-IBT. The result-oriented academy focuses on providing an intensive classroom coaching program to enable the aspirants to realize their full potential. The expert trainer's unique and innovative methodology helps aspirants reach the pinnacle of success.
The distinguished trainers go the extra mile and offer aspirants invaluable tips, clarify persistent doubts and teach the mantra of success to ace the IELTS.
Timings: Monday – Saturday: 9 AM to 8 PM, Sunday: Closed
 Address: Shop No-A 102, First Floor, Sayba Shopping Center, New Mill Rd, near New Post Office, Kurla West, Mumbai, Maharashtra 400070
5. Reinforce Insights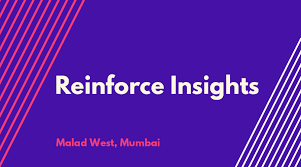 With the state-of-the-art infrastructure facilities and 24×7 availability, Reinforce Insights has emerged as a leader in the coaching domain by providing training par excellence in IELTS. Since its establishment, the institute has been upskilling aspirants to enhance their linguistic skills.
The standard training focuses on providing information and strengthening knowledge, while their tailor-made program aims to fulfill the requirements of the aspirants. The institute is second to none in terms of expert faculty. Reinforce Insights stands out amongst the rest as the expert trainers are available 24×7 to solve the aspirants' queries and doubts.
Timings: Available 24×7
Address: SHOP NO, 1, Swami Vivekananda Rd, opp. Tagore Park Building, Malad, Daruwala Compound, Malad West, Mumbai, Maharashtra 400064
6. Inspirus Education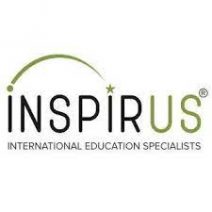 Having successfully mentored thousands of IELTS aspirants in the past, Inspirus Education has established a brand name for itself. With a goal-oriented approach, the institute caters to the aspirants' requirements and offers a gamut of tailor-made programs. The seasoned trainers ensure individual attention to each aspirant by maintaining a small-batch size.
Their skill-based approach has led to the aspirants' mastery. The trainers' modular teaching philosophy has led to outstanding results in competitive exams like PSAT, ACT, SAT, GRE and GMAT. Inspirus Education has expanded its centres at different locations in the city.
Timings: Monday – Saturday: 11:30 AM to 5 PM, Sunday: Closed
Address: 202, 2nd Floor, Lavlesh Court, F/1412 W.P, Varde Road, Bandra West, Mumbai, Maharashtra 400050
7. Excel Academy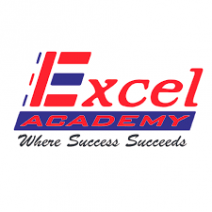 One of the top-rated IELTS training institutes is the Excel Academy, which is also deemed the number one international language education academy. The in-class training programs are oriented towards excellent results, with the expert faculty providing individual attention to every aspirant.
The academy rigorously prepares the aspirants by offering the latest study materials, a conducive learning environment, preparatory resources, flexible class timings, and customized courses. In a nutshell, Excel Academy aims to enable the aspirants to excel in their IELTS exams. Apart from IELTS training, the academy offers coaching for different language courses.
Timings: Available 24×7
Address: Sai Nathan, Malad Station, Patel Shopping Centre, 202, 2nd floor, Malad West, Mumbai, Maharashtra 400095
8. Collegepond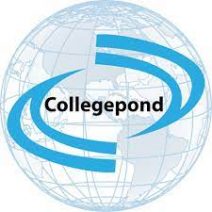 Apart from being a credible study abroad consultant in the city, Collegepond has established itself as a renowned and the most-preferred coaching centre. With its 360-degree approach, catering to every aspect of the aspirants' IELTS journey, Collegepond focuses on imparting high-quality and strategic education with end-to-end assistance.
The seasoned educators have rich and diverse experience in the coaching field, who provide unbiased advice keeping in mind the aspirant's needs and what works best for them. In addition, personalized doubt-solving sessions are held to address specific issues faced by the aspirants.
Timings: Monday – Friday: 11 AM to 6 PM, Saturday: 11 AM to 4 PM, Sunday: Closed
Address: ML Spaces, Office No. 204, 2nd Floor. Landmark: Above Bank of Baroda, Dashrathlal Joshi Rd, Opp Old Jain Mandir, Vile Parle West, Mumbai, Maharashtra 400056
9. iPromise

One of the leading coaching institutes in Mumbai is iPromise, which has earned a legacy of delivering outstanding results over the last 10 years. IPromise stands apart from its contenders because of its well-qualified trainers, state-of-the-art infrastructure, hi-tech classrooms, and affordable course prices that facilitate seamless IELTS preparation.
The trainers help aspirants overcome their fear of the exam by training them on every aspect of the test and enhancing the aspirant's skillset to the optimum level. Moreover, iPromise provides training for competitive exams like IELTS, PTE & TOEFL, and an array of soft skill training courses are also offered.
Timings: Monday – Sunday: 8 AM to 9 PM
Address: Infront of Suvidha Showroom, Bismillah Building, 14, 1st Floor, opp. Railway Station, Dadar West, Mumbai, Maharashtra 400028
10. PratiNidhi's English Academy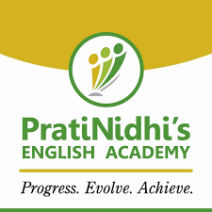 Another IELTS Coaching institute in Mumbai is PratiNidhi's English Academy that helps aspirants maximize their potential. The academy has an excellent record under its belt for delivering 100% results. The academy comprises a highly dedicated team of professionals who cater to the needs of aspirants.
Their systematic and individual-centric approach has led the aspirants to achieve a higher band score. The academy offers comprehensive training programs, one-to-one sessions for grasping IELTS concepts and small batches to ensure adequate personalized attention.
Timings: Monday – Saturday: 8 AM to 9 PM, Sunday: 9 AM to 1 PM
Address: A 304, 3rd flr, Vertex Vikas Soc, Andheri Court Lane, Andheri – Kurla Rd, next to BoB metro stn, Andheri East, Maharashtra 400069
Why Choose IELTS Coaching in Mumbai?
Some of the IELTS coaching centres in Mumbai have an established reputation, while some are new in the market but have earned remarkable achievements in a short span of time. Given the various IELTS coaching institutes in Mumbai, one is sure to get confused. But don't fret; these top 10 IELTS coaching centres in Mumbai will help you breeze through the IELTS exam by offering the right approach, correct strategies, and a consistent study plan.
IELTS training in Mumbai has been vouched for by many, and given the dexterity of every IELTS coaching institute in Mumbai that is mentioned in this article, one can be assisted well.
How do I Choose the Best IELTS Coaching in Mumbai?
Aspirants often find themselves in a quandary while choosing among various coaching institutes that are available in Mumbai, especially the residents. Choosing the best coaching centre in Mumbai could be made considerably easier if you take various dynamics into account, such as convenience in commute, location of the coaching centre, infrastructural aspects, etc.
IELTS classes in Mumbai are indefatigably refined, exhaustive, and thoroughgoing in all aspects. However, choosing the best IELTS coaching centre in Mumbai is certainly an important task.
One might question the essence and requirement of being enrolled in a coaching centre as acing through an examination is pretty durable. However, once your persistence meets prolific guidance and mentorship of the experts, your journey becomes more efficient. That said, staying focused and consistently eyeing your goal is all you need.
Your hunt for good ielts online classes ends here! We've compiled a list of top coaching centres. Have a look over them and pick one as your success partner.