3 Best IELTS Coaching in Nagpur 2022
Janice Thompson,
Updated On
Presently, the trend of migrating to a foreign country for better life opportunities has become commonplace among a considerable number of people, especially those residing in developing or underdeveloped nations. Such an action is undertaken mainly for educational purposes when the educational facilities in one's home country are not satisfactory.
People also migrate for residential purposes in search of better job opportunities and a higher standard of living. That being said, travelling to a new country is a long and arduous process that requires the consideration of several factors. One of the most important factors among them is the proficiency of a potential immigrant in the language of the said foreign country.
IELTS Coaching in Nagpur
When a non-native speaker of the English language travels to an English speaking country, it is vital for the individual to be well-versed in that language. The primary reason for this is to ease that person's daily life and ability to communicate and carry out routine tasks.
IELTS or the International English Language Testing System is designed to assess a person's competency in the English language and thereby determine the suitability of that candidate for immigration to an English speaking country. There are many approaches to IELTS preparation, and when aspiring candidates are from big cities like Nagpur, IELTS coaching centres in Nagpur are a popular option to help aspirants in their IELTS preparation.
List of top 3 IELTS coaching centres in Nagpur
A common predicament that IELTS candidates often face when beginning their preparations for the test is regarding the approach that will be most suitable for their requirements. Although self-preparation is a common method, most first-time test takers are inexperienced. They lack the requisite knowledge to tackle the various hurdles they might face during their preparation.
In situations like this, it is always advisable to take the help of a capable guide or coaching institute. Nevertheless, finding the right coaching centre for IELTS is also a difficult task, especially when there are multiple alternatives available and the student lacks the experience to make the correct decision. Given below are some of the best IELTS coaching centres in Nagpur to assist aspiring students in their search for the same.
| SL No. | IELTS Coaching centres in Nagpur | Location | Specializes in |
| --- | --- | --- | --- |
| 1 | Study Abroad Life | Sakkardara, Nagpur, Maharashtra | IELTS Coaching |
| 2 | GEEBEE Education | Gokulpeth, Nagpur | IELTS Coaching |
| 3 | Valmiki Foreign Education Services | Dharampeth, Nagpur, Maharashtra | IELTS Coaching |
1. Study Abroad Life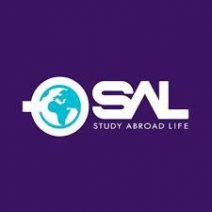 Founded in 2011, Study Abroad Life is one of the most premier institutes that deals with overseas education consultancy services in Nagpur. Dedicated to providing training for IELTS and TOEFL, Study Abroad Life has an impeccable reputation when it comes to quality education services.
Associated with organizations such as the British Council, Study Abroad Life provides its students with a training programme that meets all the international standards and requirements of exams like the IELTS. An excellent network in this field also helps Study Abroad Life keep its students updated with the latest information and changes in the exam patterns, syllabus and other aspects of the IELTS exam.
Address: Plot no 454, Anand Nagar, Azamshaha Layout, Sakkardara, Nagpur, Maharashtra – 440009
Contact: (91) 787.543.3666
2. GEEBEE Education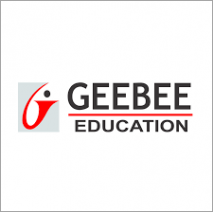 Another well-known organization that provides end-to-end assistance to students who want to pursue higher studies in a foreign country is GEEBEE Education, which provides numerous services in the overseas education sector, including training for exams like IELTS.
Known for being solution-oriented and tailoring the modules to suit individual profiles and specific requirements, GEEBEE Education offers one of the most effective training programs for IELTS in the city of Nagpur. With faculty members that are trained professionals from organizations like the British Council, it is safe to say that the services and coaching provided by GEEBEE Education are dependable and worthwhile.
Address: Plot No. 280, Yashwant Appt., Behind Chaudhary Lifestyle, Gokulpeth, Nagpur – 440 010.
Contact: 91-7249695355 / 91-9326075355
3. Valmiki Foreign Education Services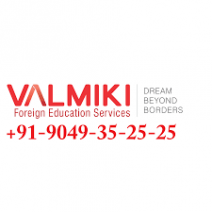 A premier name in foreign education services, Valmiki Foreign Education Services is another institute that should be considered by IELTS aspirants for their test preparation. With nearly 20 years of experience in the field of education, Valmiki Foreign Education Services provides one of the most reliable educational services especially when it comes to coaching for examinations like the IELTS, TOEFL, GMAT, and SAT.
Valmiki Foreign Education Services holds accreditations from multiple reputed organizations like AAERI, AIRC, CIEC, ICEF, NAFSA and the British Council as well. The success stories of the students from Valmiki Foreign Education Services are a testimony to their calibre and the quality of their services.
Address: 2nd floor, A-wing, W High Ct Rd, Above Anand Bhandar, Dharampeth, Nagpur, Maharashtra 440010
Contact: 090493 52525
Why Choose IELTS Coaching in Nagpur?
IELTS training in Nagpur has had a substantial journey, and the city has proved to be ground to some amazing coaching institutes. IELTS classes in Nagpur have been substantiated by many of its enrollees who had taken admission here in the past.
Talking about any IELTS coaching institute in Nagpur, it has everything an accomplished institute should have, i.e. finessed trainers, sound student-teacher ratio, decent batch size and so on. Above all, the amazing result in the past has garnered Nagpur a reputation in the domain of IELTS coaching.
How do I Choose the Best IELTS Coaching in Nagpur?
IELTS aspirants are often found disoriented in the thoughts of finding an institute to seek admission to (especially during the initial course of the journey) that could create an aisle for them to land in their favourite nation. It could be a puzzling decision for one to choose the best IELTS coaching centre in Nagpur.
However, you should always make a judicious decision while deciding on an IELTS coaching institute in Nagpur. You might reflect upon various factors such as study environment, teachers, mock tests, study materials, results, so on and so forth. Hence, choose the coaching centre that fits your requirements and prepare for the IELTS in the most efficacious manner.
If aspiring candidates are successful in choosing a reliable guide that successfully helps them overcome their shortcomings during the course of their IELTS preparation, half of the work is already done. However, the ordeal of choosing an IELTS coaching centre is a tough one, especially in this day and age where there are countless options available to students.
Thus, it is of utmost importance that proper research is done and all the necessary information is gathered sincerely to make a constructive comparison between every alternative before making the final decision. Hopefully, the names of every IELTS coaching centre in Nagpur provided above will be of substantial help to aspiring students and will make the search for the right coaching institute for IELTS preparation easier.
Are you unsure about your choice of coaching institutes for your ielts online classes? Find out why you should select these institutes.