10 Best IELTS Coaching in Patiala 2022
Janice Thompson,
Updated On
Migrating and settling in a foreign nation has become a common phenomenon in this day and age. People often decide to travel abroad in search of better employment opportunities, an enhanced standard of living and a more sophisticated lifestyle than their native country. One of the most important steps towards travelling to a foreign nation for living or education is meeting the various eligibility requirements of that country.
If the foreign country in question is an English speaking country, IELTS is the most common and important exam in the process of becoming eligible for education or employment. Since a person needs to be proficient in the English language to successfully carry out their day to day activities in a society that natively speaks English, IELTS is a mandatory requirement for immigration aspirants.
IELTS Coaching in Patiala
IELTS or the International English Language Testing System is a sophisticated test designed to evaluate the capability of an individual when it comes to the English language.
A person's ability to use the language in various situations is tested through this examination. If an individual is successful in achieving a decent score in IELTS, they have a very good chance of pursuing their ambition of travelling to their country of choice. Thus, being well prepared for this examination is a must for such individuals.
Patiala, being one of the largest cities in the state of Punjab, the city has a lot to offer to aspirants when it comes to guidance and coaching for IELTS.
List of top 10 IELTS coaching centres in Patiala
Patiala being a popular and urban city of Punjab has several options for students to choose from when it comes to IELTS coaching centres. In the list below we have mentioned some of the best coaching centres for IELTS located in Patiala for aspirants who are looking for guidance and mentoring for their IELTS preparation journey.
| SL No. | IELTS Coaching centres in Patiala | Location | Specializes in |
| --- | --- | --- | --- |
| 1 | Yardstick Language School | Patiala, Punjab | IELTS Coaching |
| 2 | BYE – Boost Your English | Urban Estate, Patiala, Punjab | IELTS Coaching |
| 3 | Excelify Institute | Leela Bhawan, Patiala, Punjab | IELTS Coaching |
| 4 | Rivyareet Overseas | Leela Bhawan, Patiala, Punjab | IELTS Coaching |
| 5 | Sophiya Institute | Patiala, Punjab | IELTS Coaching |
| 6 | ICON Academy | Urban Estate Rajpura Road Patiala | IELTS Coaching |
| 7 | Elegant Institute | Patiala, Punjab | IELTS Coaching |
| 8 | Lexical Classes | Bypass Urban Estate Patiala, Punjab | IELTS Coaching |
| 9 | CP – Career Planner | Leela Bhawan Market, Patiala | IELTS Coaching |
| 10 | Grey Matters Patiala (Campus 1) | Market, Patiala, Punjab | IELTS Coaching |
1. Yardstick Language School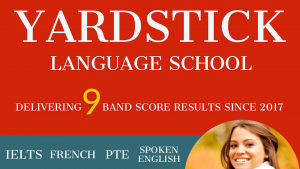 One of the most top-rated coaching institutes in the city of Patiala, Yardstick Language School is a highly recommended institute for IELTS aspirants. The institute is known for its positive environment and the quality of teaching. The faculty comprises experienced and helpful teachers, and students are known to be quite content with the level of attention they receive from their teachers at Yardstick Language School.
The institute also provides facilities like extensive doubt clearing sessions, daily mock tests and updated study material. Students who have difficulty keeping up with the courses are given special attention and guidance in the form of add-on classes and personalized tips and strategies.
Address: 2075, Urban Estate Phase-2 Patiala, Punjab 147002 India
Contact: 097797 38219 / 098090 98020
2. BYE – Boost Your English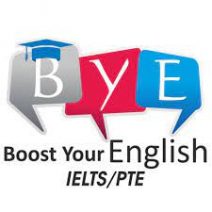 Founded by Deepak Thakur, an esteemed Indian hockey player and a recipient of the prestigious Arjuna Award, Boost Your English is a very well known IELTS preparation centre not only in the city of Patiala but also in the entire state of Punjab as well. With over two thousand students enrolled and 10 branch offices, BYE has successfully become a strong contender in the list of top IELTS coaching centres.
This institute is known for its innovative teaching methods, collaborative technology and interactive sessions for the benefit of students. The faculty comprises highly qualified trainers who are upskilled on a regular basis. Boost Your English is also known for its PTE preparation courses.
Address: Walia Enclave, Opposite Punjabi University, Professor Colony, Karheri, Urban Estate, Patiala, Punjab 147002
Contact: 8421084210
3. Excelify Institute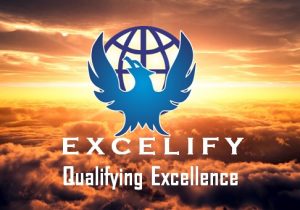 Another excellent institute for IELTS preparation, Excelify institute is one of the few institutes committed to providing advanced and superior quality education and guidance to candidates who are pursuing their ambition of IELTS and other examinations like PTE.
With a goal to benefit the understudies network and the general public of the city of Patiala as well, Excelify Institute has helped many students in their journey towards a permanent visa and improving their grasp on languages like English and French. The testimonials from the students of this institute are a reliable indicator of the cooperative faculty members and their effectiveness in mentoring students.
Address: SCO 51, Ground Floor, opposite Akasaki, Leela Bhawan, Patiala, Punjab 147001
Contact: +91-94780-91780 / +91-72790-00222
4. Rivyareet Overseas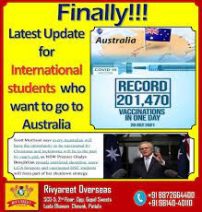 Rivyareet Overseas is a sophisticated organization that takes care of all the needs of individuals, especially students who are planning to travel for education. A trusted institute in the vicinity of Patiala, Rivyareet Overseas helps students identify their needs according to their goals and also guides them through every step of the process.
Rivyareet Overseas also has tie-ups with several reputed foreign institutions in countries like Canada, the USA, Australia and New Zealand. With its innovative approach to providing cost-effective and efficient educational services, there is no doubt that this institute should be considered by aspiring students from the city of Patiala looking for IELTS classes.
Address: 2nd Floor, Above Pizza Hut, Leela Bhawan, Patiala, Punjab
Contact: +91-88726-64400
5. Sophiya Institute
A part of Sophiya Consultants, a Patiala based company, established to provide reliable immigration services, Sophiya Institute is a well-known organization for aspirants in the immigration circle. Considered as one of the top institutes in Patiala for IELTS coaching, Sophiya Institute provides outstanding training and services to its students by recognizing their individual needs and guiding them accordingly.
With the core team involving people with over twenty years of experience, it is safe to say that students can comfortably depend on the mentoring provided by this institute. Sophiya Insitute also provides training for exams like PTE, GRE, CELPIP, TOEFL and GMAT.
Address: Sophiya Consultants, SCO 48, Leela Bhawan 147001 Patiala, India
Contact: 98728-96646
6. ICON Academy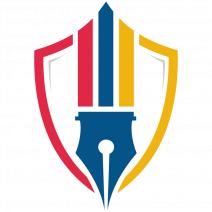 ICON Academy is hailed as one of the best coaching institutes in the city of Patiala for a range of subjects and courses. Although this institute is known for its diversified range of training programs, ICON Academy's claim to fame is its IELTS training module. With expert trainers, interactive teaching methodologies and small batch sizes to facilitate personal attention and development, ICON Academy provides its students with the right guidance for achieving their desired IELTS band score.
Some of the important features of ICON Academy include free demo classes, weekly doubt clearing sessions and regular counselling sessions. ICON Academy also enables students to develop their overall personality for better performance in interviews and speaking engagements.
Address: Urban Estate Rajpura Road Patiala
Contact: +91 9888460600
7. Elegant Institute
A popular institute in Patiala for IELTS coaching, the Elegant Institute of English is a dependable centre for students and working professionals who are in need of guidance for their IELTS preparation. Known for its simplistic style of teaching, this institute is an ideal choice for individuals who want to understand and prepare for their IELTS exam in a straightforward manner.
Elegant Institute provides its students with facilities like individual assistance, technologically advanced classes, personalized notes, flexible hours, updated study material, weekly mock tests and more to help ease the journey of preparing for IELTS.
Address: SCO 22, FIRST FLOOR, WALIA ENCLAVE, OPP PUNJABI UNIVERSITY, BACK SIDE PETROL PUMP PATIALA, Punjab 147002 India
Contact: 097805 27770 / 0175 505 1786 / 098722 24924
8. Lexical Classes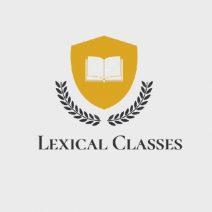 Another highly-rated coaching centre for IELTS in Patiala, Lexical classes is a popular choice among students who wish to avail training and guidance for IELTS. Known for a highly experienced and well-trained faculty, students can always rely on the trainers and coaches at Lexical Classes for all their doubts and queries.
The institute also provides the students with resourceful study material which is updated regularly and is extremely useful during self-study. One of the most significant facilities available at Lexical Classes which distinguishes it from other coaching institutes is the ability to avail online classes. Lexical Classes also provides coaching in other foreign languages like French and German.
Address: Bypass Urban Estate Patiala, Punjab 147002 India
Contact: 099887 67354
9. CP – Career Planner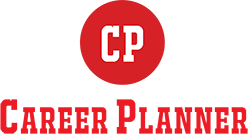 One of the most refined coaching institutes in Patiala, Career Planner should always be included in the list when students are looking for IELTS coaching centres. The most notable feature of this institute is its preparation methodology when it comes to IELTS. Students are required to take a diagnostic test to identify the level of proficiency that they possess in regards to IELTS.
Subsequently, students are subjected to mock tests to help them get familiarized with the format of the exam and the level of difficulty of the course is increased with time to substantially improve their abilities. With comprehensive in-house study material and course books, an experienced faculty, good infrastructure and technologically equipped classrooms, Career Planner is an excellent choice for IELTS aspirants
Address: Career Planner, SCO 47, Leela Bhawan Market, Patiala – 147001
Contact: 8054776800 / 9041030070
10. Grey Matters Patiala (Campus 1)
Established in the year 1995, Grey Matters is one of the few institutes in Patiala that have more than decades of experience in training students for the IELTS exam. Grey Matters is also known for its impressive success rates, with over 90% of its students scoring a Band 7 or higher in IELTS.
With technologically driven teaching methods and expertly trained professionals and faculty members, the vision and mission of this institute are to provide its students with the knowledge and skills necessary to achieve their desired results in IELTS and fulfill their ambition of travelling abroad.
Address: SCO: 2829, 2nd Floor, Above ICICI Bank Ajit Nagar, Leela Bhawan, Market, Patiala, Punjab 147001
Contact: +91 (0) 0172-5083009 / 172 508 3001
Why Choose IELTS Coaching in Patiala?
Every IELTS coaching institute in Patiala has sketched a remarkable chord of results over a period of time. Having housed a plethora of the best coaching centres, Patiala has garnered attention for its exhaustive IELTS training and mentorship.
The IELTS training in Patiala has seen a significant surge in recent years, with the best scorers in the IELTS exam. Aspirants often eulogise the IELTS classes in Patiala. Every IELTS coaching institute in Patiala listed in this article has been mentioned upon accruing the reviews from various students who have been alumni of these training centres.
How do I Choose the Best IELTS Coaching in Patiala?
With a noteworthy increase in the number of aspirants taking the IELTS exam, coaching centres have mushroomed throughout the nation. Hence, choosing the best IELTS coaching centre in Patiala that fits your needs is the most essential decision in case you look forth to preparing in Patiala.
Patiala has had a reputable track record of having some of the most refined IELTS centres with the most refined IELTS training due to which a plethora of students have been able to get their preferred colleges and employment opportunities. However, you need to meditate over all the aspects of IELTS preparation before you finally hop onto the seat of a coaching centre. Consider various factors like distance, size of the batch, infrastructure, timings that suit you the best, etc.
It is a well-known fact that the IELTS exam assesses an individual on their grasp of the English language in a very sophisticated manner. If an individual is successful in achieving a good IELTS band score, they are invariably considered to be proficient in English. A decent IELTS band score is consequential when planning to travel to an English-speaking country for study or residency.
Thus, it is important to have the right guidance and support during the preparation of IELTS to ensure that there is no shortcoming in the performance of an individual on the day of the examination.
Hopefully, the list of coaching centres mentioned above was helpful. With that, we wish you all the best in your IELTS preparation.
We have simplified the process of choosing the right coaching centre for you. Choose the best ielts online classes that suit your needs.