5 Best IELTS Coaching in Patna 2022
Janice Thompson,
Updated On
IELTS is one of the most prominent exams that is taken worldwide to land in various countries of the world. There could be ample reasons for people to get settled in or land in a foreign country, such as education, employment, business endeavours, etc. However, there are certain criteria that one has to pass through to be eligible in their pursuit of going to a foreign nation. Among those criteria, language bravura is an important category.
The IELTS exam serves the purpose to evaluate one's grip over the English language. Failing to score a decent band score might get intractable for the people to qualify for either an admission or getting their visas for a particular country. Such a sought-after and important exam makes it even more necessary for the people to take this exam seriously.
IELTS coaching in Patna
The tasks and tests of the IELTS exam are structured in such a way that it not only gauges one's command over the English language but also one's persona. It consists of Listening, Reading, Speaking, and Writing tasks, and all of them are designed to assess the promptness and intellect of the test takers. Such an exam requires the experience and guidance of an ace teacher and the right institute.
Patna has some of the best institutes as far as IELTS preparation is concerned and has emerged as one of the leading cities in sheltering some of the best coaching centres that have showcased a phenomenal track record of IELTS scores.
List of top 5 IELTS coaching centres in Patna
Choices become quite a deal at times and especially when you have a lot of options available to be served on the platter. However, you need not worry about that as we have got the list of top 5 IELTS coaching centres in Patna for your reference, and you might choose the best one as per your preference. So let's plunge into the list of the best IELTS institutes in Patna.
| SL No. | IELTS Coaching Centres in Patna | Location | Specializes in |
| --- | --- | --- | --- |
| 1 | PACE Institute Pvt. Ltd | Kankarbagh, Patna | IELTS Coaching |
| 2 | OX Fame English Institute | Bankipur, Patna | IELTS Coaching |
| 3 | Veta Spoken English | Boring Road, Patna | IELTS Coaching |
| 4 | Speakwell English Academy | Boring Road, Patna | IELTS Coaching |
| 5 | Kritartha Academy | Sri Krishna Puri, Patna | IELTS Coaching |
1) PACE Institute Pvt. Ltd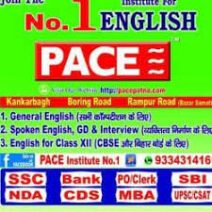 PACE Institute is a leading institute in Patna. It has been training its students for English language and personality development and has been delivering astounding results for more than 16 years down the line. With its best-in-class facilities and seasoned teachers, it has been able to home its presence as one of the best institutes of Patna.
Right from personality enhancement sessions to spoken English classes for the professionals, it surrounds almost every aspect of honing one's skills in the English language. Apart from IELTS, it also prepares for TOEFL classes. It stresses special attention on grammar basics and vocabulary building with the facility of backup classes as well.
Address: PACE tower, opposite Jyoti Raj complex, 90 feet Road, Kankarbagh, Patna.
8000201st floor, Jagdamba Towers, Sahdeo Mahto marg, Boring Road, Patna-800001
2) OX Fame English Institute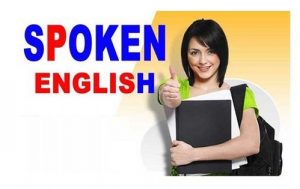 Since its inception in 2002, OX Fame Institute has been paving the way for many IELTS aspirants and English language learners to get their dream jobs, destinations, international universities, etc. With its experienced faculty and personalized learning environment, it has made a mark for itself in the domain of IELTS coaching in Patna.
It has been infallibly doing its best in terms of teaching its students with the best resources available. It also prepares for the TOEFL exam.
Address: Deep Ganga Complex, Ashok Raj Path, Bankipur, Patna – 800004, Near Arvind Hospital
3) Veta Spoken English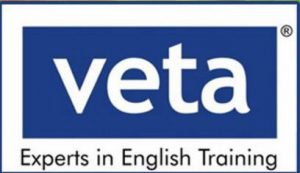 Since 2009, Veta Spoken English has been training the IELTS aspirants and has delivered significant results. With rave reviews, it is praised among its students, who are steadfast in its loyalty and transparency. It has been able to give a perfect environment for its learners to grasp more and learn efficiently.
Its perfect teachers to students ratio has been able to get itself a position of repute and thereby, making it one of the top centres for IELTS preparation. For a plethora of competitive exams and standardized tests, this institute has been successful over the years. It also prepares professionals for a better future and extends soft skills training and seminars under corporate training.
Address: 3rd Floor, Kumar Tower, East Boring Canal Road, Boring Road, Patna – 800001, Near Boring Road Crossing
4) Speakwell English Academy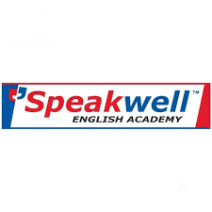 Founded in the year 2013, Speakwell English Academy in Patna is one of the leading coaching centres in Patna For English. It also imparts language classes for English conversation, personality development, American English, so on and so forth. True to its name, it is a critically acclaimed coaching institute in making its learners fluent and robust in English language usage, owing to which its enrollees have been able to score decent band scores in the IELTS exam.
Providing individual attention and overall personality enhancement sessions, it has written several success stories. Having trained innumerable people belonging to different walks of life, from students to working professionals, it is going forth strong and untrammelled.
Address: 1st Floor, Mithu Lok Building, West Boring Canal Road, Boring Road, Patna – 800001, Near Bharat Petrol Pump
5) Kritartha Academy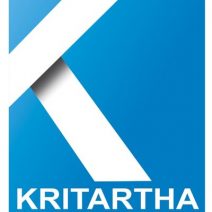 Kritartha Academy is one of the fine-quality coaching centres in Patna. With world-class faculties and dedicated staff, it has traversed a really long way in training IELTS aspirants. With refined services and a people-oriented attitude, it has gained an immense reputation in Patna for its assistance. This institute is one of the most diverse coaching institutes when it comes to having a wide range of courses and curricular frameworks.
It offers classes for various exams like TOEFL, GRE, GMAT, PTE, ACT, and SAT. Its exhaustive classes, updated and all-embracing test series and mocks, and most importantly, the teaching and learning environment has made it possible in garnering a feather of trust and belief among IELTS aspirants. With its main office in Chhattisgarh, it also provides its service in Patna.
Address: c/o Furtherance Solutions and Services,3rd floor, 5, Vivekanand Marg, Opposite AN College, Ph-6201130736, Boring Rd, Sri Krishna Puri, Patna, Bihar 800013
Why Choose IELTS Coaching in Patna?
IELTS training in Patna, the capital of Bihar, has been staggering in all aspects. Having trained a gazillion of IELTS applicants year after year with impeccable coaching, IELTS classes in Patna have made a name for themselves in recent years. Every IELTS coaching institute in Patna is finessed and adept in mentoring students exhaustively and has helped aspirants in the accomplishment of their endeavours. Hence, Patna is an incredible choice to pursue your IELTS classes.
How do I Choose the Best IELTS Coaching in Patna?
At times, selecting the institute that provides the best IELTS classes could be viewed as a difficult route to take. However, that shouldn't be an obstruction in your way. Your search shouldn't be assuaged by following the scores of the students to be the only criterion for your search. The best IELTS coaching centre in Patna could be chosen keeping various points in mind, such as the distance of the institute, the ambience, faculty, etc.
Always bear in mind that what set of dynamics could work miraculously well for others might be calamitous to you. Therefore, list down the best options and follow the elimination method thereafter, depending upon your set criteria.
So, wrapping it all up, this was the list of top 5 coaching institutes in Patna that you may choose as per your requirements and needs. Always remember, your perseverance and diligent resolution are the keys to making you sail through this daunting exam, which otherwise is a smooth screening test to pass if provided with the apposite approach under proficient tutelage.
Hereby, wishing you the best! Bear your hearts out for the preparation!!
Try one of the above-listed coaching centers for ielts online classes and enhance your ielts preparation.