Top 7 IELTS Coaching Centers in Rohtak
Janice Thompson,
Updated On
IELTS has always been one of the most prominent exams out of all the standardized English language exams. It's eminence is justified since it is a screening test and one of the core criteria before one gets landed in one's intended country. However, with prominence, comes competition along, and it is rife how this exam has garnered noteworthy attention among the global immigration aspirants. Therefore, it's all about the right approach and inept practice that is going to make a mark for you in order to get plain sailing with this exam, and that comes with the right institute and, more so, the right teacher.
IELTS coaching in Rohtak
When we talk about choosing a coaching institute, there are a plethora of questions that come passing by, especially when someone is a beginner and slightly novice to the domain of such exams. Right from what is the qualification and certification of the instructors to the repute and reviews of an institute, a lot of haze is generally seen fuming over the thought of joining an institute.
That being said, Rohtak has some of the leading coaching centres in the field of IELTS preparation that have delivered significant results especially, in recent years. Keeping the quality untrammeled and preparation unhampered, this city has proved itself to be of great help for the IELTS applicants regarding their preparatory assistance.
List of top 7 IELTS coaching centres in Rohtak
Diving into an ocean of coaching centres and choosing the best pearl in it is pretty much a task. However, Rohtak grounds some of the best coaching institutes for IELTS preparation. This city in Haryana has seen a ballooning in the establishment of educational institutes, hence the options are pretty wide.
So, here we have prepared a list of the top 7 coaching institutes in Rohtak to help you select the best one and even better ways for you to choose one that you feel is right for you.
1) MJ2S Institute

Having paved a successful path for a multitude of people to date, MJ2S institute's enrollees are all praises for it. Delivering excellent results in the IELTS exam, this centre for IELTS preparation has been taking over the grounds among IELTS aspirants. Right from its right approach to attentive training given to its students, it has proved itself to be an institute worth enrolling in. They also assist with study visas for Canada, Australia, the U.K, the U.S.A, Newzealand with great success rates. Other than the IELTS exam, they also prepare for the PTE exam.
Address: Head Office: SCO-15 & 16, Ground Floor, Pacific City Centre MallNear Jat Bhawan, Opposite Shangrila Hotel Premium Delhi Road Rohtak, Haryana 124001 India
2) Western World Visa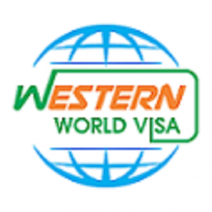 Western World Visa is a premier institute in Rohtak, coaching students for The IELTS exam. This institute is known for its critically acclaimed teachers and astounding results over a period of time. Giving equal importance and attention to all the aspects and sections of the IELTS exam, this institute has made a big name for itself. Other than IELTS, it also prepares for the PTE exam.
It also has informative counselling sessions for studying in various nations like Canada, the USA, the UK, New Zealand, Australia, Switzerland, Germany, Singapore.
Address: Shop No. 76, Ground Floor, Agro Mall, opp. MDU Gate no. 2, Sector 14, Rohtak, Haryana 124001
3) NTSE Olympiad IELTS Study Abroad Coaching

If you are someone who is looking for a more personalized coaching centre in Rohtak for your IELTS preparation, then this centre shall be a match for you. With good reviews and quality educators, this institute has been growing tremendously. Having delivered decent results in the IELTS exam, it has come a long way and has earned a reputation among the IELTS aspirants in Rohtak. One-to-one classes and a better focus are the perks of this institute.
Address: 2nd Floor above 32 Bites Dental Clinic
near Som Sweets Rohtak, Haryana 124001 India
4) The American Institute of English Language

Since its inception in 1991, the AIEL has emerged as a proficient coaching institute in the terms of various standardized tests preparation like the IELTS exam. Owing to its tremendous success and growth, this institute has extensively stretched across seven states of India. Known for its certified and qualified instructors and furnished amenities, this institute is definitely worth mentioning in this list. It also prepares for other exams like GRE, GMAT, SAT, TOEFL.
Address: Opp. Union Bank, Near Vaish Girls School, Jhajjar Road, Rohtak-124001 Haryana.
5) IELTS And English
Founded by Mr Yogesh Kathuria, this institute is an optimal choice for the students preparing for the IELTS exam. With an experience of over 7 years, Mr. Yogesh provides the best-in-class mentoring and necessary guidance to approach IELTS with precision. Focussed on the communication skills and expertise in the English language of its students, this institute is a promising and endurable option for the IELTS aspirants in Rohtak. He also prepares for exams like PTE, TOEFL, CELPIP in this coaching institute.
6) International English Guru

A trusted institute for IELTS preparation, International English Guru is an eminent coaching institute in Rohtak. With an extensive network of offices across the country, this institute is touted to be a robust institute preparing the aspirants in the best way possible. With trained faculty, professional environment, conducive classrooms, research-based study material, updated assessments, and personalized attention, this institute is considerable in Rohtak. They also prepare for the PTE exam apart from the IELTS.
Address: number 26, Ground Floor, Shop, HUDA, Sector 14, Rohtak, Haryana 124001
7) HRM Study Abroad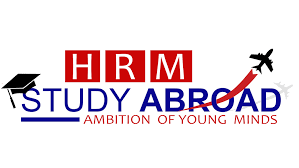 HRM Study Abroad is a notable coaching institute in Rohtak. It has produced some brilliant results in the terms of IELTS band score and hence has been soaring high of late. Its small batch size and hence a better focus on its students, has been a prime reason for its success over a period of time. Regular practice and rigorous pedagogy set this institute apart and are certainly a choice for the IELTS aspiring students.
Address: Shop No. 67 Agro Mall, Sector 14 Rohtak, Haryana 124001 India
Choosing the right mentor for yourself is choosing a direction and thus, is the most crucial step in the entire journey of preparing for any exam and even more intense in the case of IELTS that evaluates and discerns your entire personality based upon its tasks that are judiciously customized to analyze one's thoughts, inclination, behaviour and most importantly communication skills. After choosing the right coaching institute, the next most important point that comes is your perseverance. Your consistency always comes to the fore and takes your preparation to the core if you are sincere. Hence, it boils down to the baseline that your diligence and the right guidance by your mentor are the major pacemakers in the IELTS preparation. Therefore, choose wisely.
All the best!