7 Best IELTS Coaching in South Delhi 2022
Janice Thompson,
Updated On
Now that you have decided that you wish to settle down abroad, IELTS is the most coveted test that you will have to prepare for. However, when it comes to commencing the preparation, whether in terms of study or finding employment abroad, it is quite easier to get confused with loads of information available out there.
IELTS is one such exam that evaluates your speaking, reading, writing and listening skills. Considering the requirements put forth by this examination, it is necessary that you seek training from professionals. So, if you reside in South Delhi, in this post, find out the top 7 IELTS coaching centres in South Delhi.
IELTS Coaching in South Delhi
South Delhi is an administrative district of the national capital. This area is divided into three subdivisions, such as Mehrauli, Hauz Khas and Saket. Owing to this, there are thousands of students and professionals who aspire to appear for the IELTS examination from South Delhi. Therefore, keeping the demand in mind, there are several IELTS coaching institutes that you can find in this area.
List of Top 7 IELTS Coaching Centres in South Delhi
South Delhi is surely an integral part of the national capital. To cater to diversified needs and requirements in this area, a lot of IELTS coaching centres have come up. Segregating the best from the lot, here is a list of the top 7 IELTS coaching centres in South Delhi.
| SL No. | IELTS Coaching Centres in South Delhi | Location | Specializes in |
| --- | --- | --- | --- |
| 1 | Study Smart | South Extension I, New Delhi | IELTS Coaching |
| 2 | Manya Group | South Extension I, New Delhi | IELTS Coaching |
| 3 | Aspire IELTS Coaching | Kalkaji, New Delhi | IELTS Coaching |
| 4 | inlingua | South Extension I, New Delhi | IELTS Coaching |
| 5 | Metier Academy | Khatana Building CDR Chowk, New Delhi | IELTS Coaching |
| 6 | Megamind Consultants | South Extension I, New Delhi | IELTS Coaching |
| 7 | Achievers' Point | Hauz Khas, New Delhi | IELTS Coaching |
1. Study Smart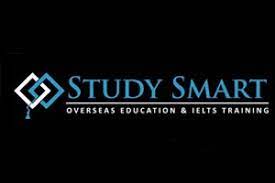 Study Smart is one of the top overseas institutes in south Delhi. This institute has its branches across the country, including Pune and Surat. They have more than 10 years of experience in this industry. Also, they have managed to place more than 5000 students in 12 nations. Study Smart offers tailor-made packages to suit varying requirements. This institute is registered with British Council – Education UK and is also a member of the Society of Education Consultants, UK.
Highlights:
Non-bias and comprehensive counselling
Expert guidance
Country and university selection on the basis of your profile
Access to global network of 1200+ alumni
Other services: Comprehensive education counselling, profiling & career guidance, country, university & course selection, application & admission process, test preparation, scholarship assistance, loan assistance, visa documentation, pre and post departure services.
Timings: Mon-Sat: 10am – 7pm (Sunday Closed)
Address: Ground, D-62, near Dena Bank, South Extension I, New Delhi, Delhi 110049
2. Manya Group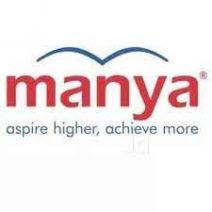 Manya Education is the largest partner of The Princeton Review. It has an end-to-end ecosystem for high education requirements. This institute holds an exceptional track record of assisting more than 3 lakh students since its establishment in 2002. The institute has a growing network of more than 45 centres across India. It also has an omnichannel presence where it delivers services on web, mobile and classrooms.
Highlights: 
One-on-one online tutoring
Psychometric assessments
Assistance in the preparation of a variety of tests
Annual admission of 45,000 students
Other services: GRE, GMAT, SAT, ACT, IELTS, TOEFL, English Programs, PSAT and AP
Timings: 10:00 AM to 7:30 PM (Sunday Closed)
Address: K 16, Upper Ground, behind AZA showroom, South Extension I, New Delhi, Delhi 110049
3. Aspire IELTS Coaching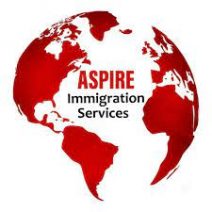 Aspire Global Education has been operating in this industry for a decade now. It is backed by a group of professionals who work with the objective of providing education abroad services to both working professionals and students. The institute focuses on excellence; thus, it makes sure that the team of trainers helps produce quality and best education. It specializes in coaching for varying competitive exams apart from IELTS.
Highlights: 
Up to 7 varying courses
8215 trained professionals
Small batches to provide individual attention
Unparalleled support
Other services: PTE, GRE, TOEFL, SAT, GMAT and Spoken English.
Timings: 11 AM to 9.30 PM (Sunday closed)
Address: C-57B, Pocket C, Kalkaji, New Delhi, Delhi 110019
4. inlingua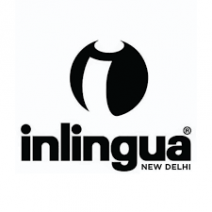 With 50 years of experience, inlingua is operating in 34 nations and has almost 308 centres. The institute was established in 1968 in Switzerland. It functions across North and South America, Asia, Africa, and Europe. The institute offers high-quality services and language training to individuals. It offers a myriad of options for those who wish to enroll in IELTS studies; thus, making the process of learning much easier.
Highlights: 
Research & development unit in Bern, Switzerland
Latest teaching material and methods
A team of 60 experienced teachers
Established more than 100,000 students
Other services: General English speaking, career skills, foreign language courses, English learning for kids, Hindi language, French language, German language, and Spanish language
Timings: 9 AM to 7 PM
Address: First Floor, N-12, Mahatma Gandhi Flyover, South Extension I, New Delhi, Delhi 110049
5. Metier Academy

Formerly known as Metier Institute, it is a world-class educational institute that helps students accomplish their dreams across the world. It was established back in 2016 and has its centres across the country. The institute is backed by highly qualified and experienced professionals who ensure that you score the highest in your IELTS examination. You can rest assured of extensive IELTS training methodologies.
Highlights:
Critical thinking and skills
High-quality education
Uniquely concise study material
Special crash courses
Other services: Nursing coaching and OET
Timings: 8:00AM – 8:00PM
Address: 2 / 1 , Khatana Building CDR Chowk, Chattarpur Opp. To Chattarpur Metro Stations, near to Aggarwal Sweets, New Delhi, Delhi 110070
6. Megamind Consultants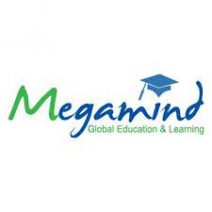 Established by Mr. Ganesh Kejriwal in 2003, Megamind Consultants offers a plethora of services when it comes to studying abroad. The institute has its presence in Chandigarh as well. For each nation, it has specialists who help with destination study and preparations. So far, this institute has placed 10,000+ students across the world. They offer cost-effective quality education to IELTS students. In addition to this, they also help with visa policy, post-study work permits, and much more.
Highlights:
Tied up with 200+ universities
95% visa success rate
Extensive alumni network
Significant visa process
Other services: Career counselling, application guidelines and university selection.
Timings: 10 AM to 6 PM
Address: 1st Floor, E-14, South Extension I, New Delhi, Delhi 110049
7. Achievers' Point 
This institute was established in 2005. It offers personalized training for IELTS, TOEFL and several other competitive exams. Achievers' Point has well-qualified counsellors and trainers who guide students adequately. The institute looks after everything related to overseas education, right from the admission to visa counselling.
Highlights:
Limited batch with individual attention
Regular performance marked
Updated and latest study material
Lab to study
Multiple batch timings
Timings: 7:30 AM to 9 PM
Address: G-4, First Floor, Hauz Khas, New Delhi, Delhi 110016
Why Choose IELTS Coaching in South Delhi?
South Delhi has earned a respectable status in the race of IELTS classes. IELTS training in South Delhi is all-encompassing, dynamic, and as the reviews suggest, extremely competent for the enrolled students.
It has been seen consistently over the years that every IELTS coaching institute in South Delhi has created a pavement for umpteen aspirants and owing to this, the belief in IELTS training in South Delhi has been unwavering and resolute. All this makes South Delhi a wise choice to prepare for your IELTS journey.
How do I Choose the Best IELTS Coaching in South Delhi?
To plunge into the ocean and get your hands on the best jewel is a seemingly daunting task. Somewhat similitude is the case with choosing the best IELTS coaching centre in South Delhi. However, it's not about the single key that unlatches all the locks.
A set of criteria that you choose for yourself may or may not be a priority factor for others and vice versa. Therefore, while selecting optimum IELTS classes in South Delhi for yourself, ensure that you have kept suitable factors in mind, such as the distance from your place of residence to the coaching point, batch size, timings, etc.
If you are an IELTS aspirant and are sitting for this exam for the first time, it is extremely essential to choose the correct IELTS coaching centre so as to not compromise the quality of education and guidance. So, now with this list of best IELTS coaching in south Delhi, choose the one that matches your requirements and begin your preparation right away.
Thinking about IELTS online classes in South Delhi? Then you've landed on the correct page. Browse the article to know why they're the top 7 centres.