Top 10 IELTS Coaching Centers in Thrissur
Janice Thompson,
Updated On
When we think of a need to appear for standardized examinations, it zeroes in on the communication. It is practically non-viable to think of being in an alien nation without being able to communicate with other people, who may/may not be residents of the country. Therefore, a need to assess one's language expertise emerges on the front. English, being an international language, is considered to be a standard medium of communication, and hence, the exams like IELTS are given due importance before allowing somebody to pass through the concourse of some countries.
IELTS coaching in Thrissur
The International English Language Testing System, IELTS, is an assessment that screens you based on your English language proficiency. Right from the way you quote your idea to the way you comprehend it, how attentively you listen, to how adroit you are while skimming through the lines of a passage or an excerpt, this exam evaluates you thoroughly. Thrissur is home to many prominent coaching centres of the country that impart quality education and practice to the aspirants in the terms of IELTS preparation.
List of top 10 IELTS coaching centres in Thrissur
These days, the number of people who plan to set their luggage ready and to take off to their favourite nation are increasing. This has exacerbated the competition amongst aspirants. However, the better the practice, the easier the task becomes, and all that is possible with a good coaching centre. Following, we have a list of the top 10 IELTS coaching centres in Thrissur that have been marvelling at the charts of results for a long time now.
1) Sahara Institute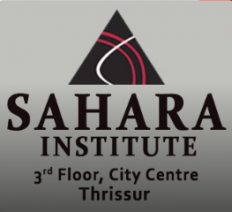 Established in the year 2003, Sahara Institute started with spoken English and personality development coursework. Today it is one of the best coaching institutes in Thrissur. With its accomplished faculty, Sahara Institute has been able to make a name for itself in the realm of IELTS exam coaching. It also coaches for other exams like OET, TOEFL, PTE, GRE, GMAT, etc. Moreover, it counsels and assists with enriched sessions in countries like the UK, the USA, Australia, New Zealand, Canada, etc. In addition to that, it prepares one for business English and personality development, too.
Address: SAHARA, 3rd Floor, City Centre, Near City Centre, THRISSUR ROUND, Swaraj Round, Thrissur, Kerala 680001
2) PACE IELTS Academy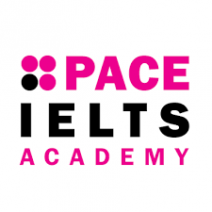 PACE IELTS Academy is a well-known coaching institute in Thrissur. With their best and highly qualified instructors with over a decade of experience in teaching, they are pretty popular among IELTS aspirants in the city. With regular mock tests and simplified learning being the heart and soul of their teaching methodology, PACE IELTS Academy has been able to deliver significant success in the past. Apart from the IELTS exam, they also have specialized classes for French and German.
Address: Pace IELTS Academy 2nd floor, Brothers Complex, Shoranur Road, Thrissur – 680 001
3) Edu Masters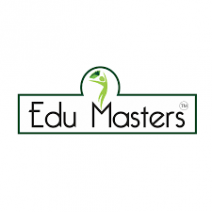 Since its inception in 2014, Edu Masters is a big name in the IELTS coaching centres of Thrissur. In the last seven years, it has been phenomenal in imparting quality education to its enrollees. With personalized learning, web-based modules, 365 days student networking dashboard, one on one tutorials, group webinars, and sufficient mock tests, it has been maintaining the standards of quality with its experienced and proficient instructors.
It has different batches corresponding to different levels of learning, from beginner batch to expert batch, and one can choose as per one's choice.
Address: EDU MASTERS LANGUAGE ACADEMY 3RD FLOOR, ROWDHA TOWER PASSPORT SEVA KENDRA BUILDING POOTHOLE ROAD THRISSUR KERALA – 680004
4) Florence Academy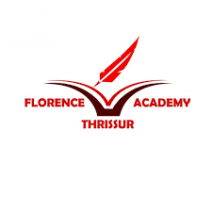 Established in 2014, Florence Academy is one of the fine-quality coaching centres in Thrissur. With world-class faculties and dedicated staff, they have traversed a really long way in seven years of training IELTS aspirants. With refined services and a people-oriented attitude, they have gained an immense reputation in Thrissur for their assistance. Some of their services are placement assistance, hostel facility, etc.
This institute is one of the most diverse coaching institutes when it comes to having a wide range of courses and curricular frameworks. Ranging from Engineers, IT professionals, students, teachers, doctors, nurses, lab technicians, pharmacists, optometrists, and so on, they offer their classes for various exams like OET, PTE, GRE, GERMAN, FRENCH, HAAD, MOH, DHA, and PROMETRIC exams to diverse domains.
Address: Florence Academy Thrissur Haya Tower, 5th Floor Westfort Junction, West Fort Near West Fort Hospital Thrissur – 680 004 Kerala – India
5) Boon Training and Consultancy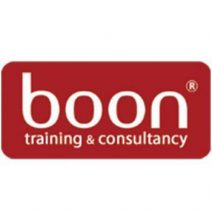 With a decade in the domain of IELTS coaching, Boon Training and Consultancy is one of the leading institutes in Thrissur. Having trained over 7000 enrollees in the past, they have been able to produce astounding results in the past and continue doing so. With regular classroom classes and weekly mock tests being an integral part of their pedagogy, they have been ensuring to leave no stone unturned in preparing students for appreciable results. Other standardized tests that they prepare for are OET and PET. Apart from that, they have different courses available for various domains.
Address: Boon Training & Consultancy 5th Floor, Sun Tower, East Fort, Thrissur, Kerala, India.
6) Manjoorans Academy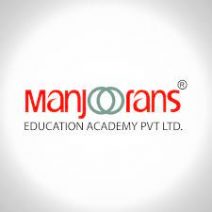 A truly vintage IELTS coaching academy, Manjoorans Academy is an old stanchion consistently delivering incredible results for over 35 years now. Having trained over 2 lakhs students over a time frame of 35 years, this impeccable coaching institute is a victor in the true sense. With their prime focus being on 7+ band scores, their exhaustive course framework has been a trend-setter in every aspect. They have their coaching centres spread across Angamaly, Cochin, Thrissur, Kanjirappally, Thellakom, Kattappana, Pala, Chengannur, Trivandrum, and Kanjikuzhi. Other exams that they prepare for are TOEFL, PET, MOH, HAAD, etc.
Address: Manjoorans Academy Thrissur, 3rd Floor, Dee Pee Plaza Kokkala (Near Hotel Siddhartha) Thrissur – 68002, Kerala
7) Santa Monica Academy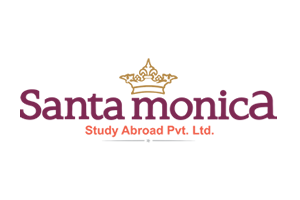 Commenced in the year 2002, Santa Monica Academy has been marvellously training the global immigration aspirants with standardized English exams like IELTS. Having trained a significant number of people, the academy has delivered some of the best results in IELTS. Being an authorized representative of 300+ top-notch universities/ colleges from over 30+ countries, with branches and associate offices across various parts of India and abroad, they have been ensuring that quality education is provided to their enrollees with experienced teachers. They also prepare for PTE.
Address: 3rd Floor, Perinchery building, Swaraj Round North, Korappath Ln, near Kalyan Jewellers, Thrissur, Kerala 680001
8) LEEDZ Academy

Leedz Academy was established in 2014 and assists in Overseas Education, Corporate Training & Placement. It has trained umpteen students and working professionals in shaping their dreams for going abroad for various reasons and carving them into reality. Backed with a team of professionals with enriched experience in the corporate, medical, overseas, and academic sectors, Leedz has been providing top-standard training to IELTS applicants. Other courses include OET, HAAD, DHA, MOH.
Address: 3rd Floor, Chiriyankandath Building, Palace Road, Thrissur, Kerala, India
Landmark: Above Kalyan Silks – Kids Block
9) Hayden Institute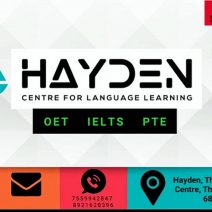 Hayden institute is a virtuous coaching centre in Thrissur. Having trained over 4000 students over a period of time, they have etched their name in the good books of top coaching centres of Thrissur. With their highly experienced and expert trainers, they have been channeling the potential of their students in the right direction that paves a way for their success. Infrastructurally sturdy, Hayden institute is known for their regular online and offline classes, powered with smart classrooms and a language lab. Not only do they train for the IELTS exam, but also OET, PTE, etc.
Address: 3rd Floor, City Centre Mall Swaraj Round West, Naikkanal, Thrissur, Kerala 680001 India
10) Accord English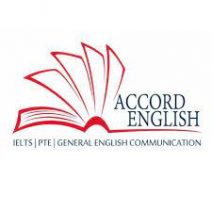 Accord English is a premier institute in Thrissur known for their exhaustive and thoroughgoing classes. With their competitive ambience, cozy atmosphere, and conducive learning environment, they have been a sought-after coaching institute for IELTS preparation. Their well-researched and regularly updated content is yet another proselytizing feature that makes them stand tall among the coaching centres in Thrissur. They prepare for IELTS, PTE, and Spoken English along with German classes.
Address: 5th floor, Crown Towers, Opposite Head Post Office, Sakthan Nagar, Thrissur 680001
When we talk about the exams like IELTS, procrastinating and temporizing is destined to doom one's journey. Determination, grit, and persistence are the fundamental blocks of creating a successful road to sail through this exam successfully, and this understandably comes with a competent and motivating ambience that invokes an innate zeal for learning.
Coaching institutes provide the right and apt impetus to the IELTS aspirants with their to-the-point guidance and right alignment. After all, experience triumphs over all, and choosing the right institute is all that sets a right inclination towards the journey of success.
Fly with vibrance, all the very best!!