5 Best IELTS Coaching in Trichy 2022
Janice Thompson,
Updated On
IELTS, one of the most sought-after exams, has always been a centre of attraction among global immigration aspirants. Some give it to their education while others to their job profile when it comes to various reasons to immigrate. Nonetheless, one has to go through a screening test to prove one won't be faltering on a foreign ground in communicating with the people there.
Afterall, a comprehensible language is the most vital medium via which one can transcend one's ideas. That being said, the International English Language Testing System doesn't want to risk it, and as a result, this assessment evaluates one's English knowledge from all the nooks and corners.
IELTS coaching in Trichy
The IELTS exam without a preparatory roadmap is an abyss between the two spots, i.e, your country and the country you wish to take off to. Therefore, to bridge the gap between them, the IELTS exam has to be inevitably well prepared and planned for.
Trichy has always been one of the cities that doesn't back off in providing the best aid possible when it comes to education and hence, has some of the best IELTS coaching institutes to help the applicants.
| SL No. | IELTS Coaching Centres in Hisar | Location | Specializes in |
| --- | --- | --- | --- |
| 1 | Trichyplus | Thillainagar, Trichy | IELTS Coaching |
| 2 | ECS IELTS | Anna Nagar, Thennur, Trichy | IELTS Coaching |
| 3 | SIG Overseas | Thillainagar, Trichy | IELTS Coaching |
| 4 | Campus UK Overseas Education Consultant | Thillai Nagar Main Road Trichy | IELTS Coaching |
| 5 | Nivedita Academy | Thillai Nagar Main Road, Trichy | IELTS Coaching |
List of top 5 IELTS coaching centres in Trichy
At times, finding the best institute especially for an exam that requires the right alignment from the very beginning, could be pretty much a task. However, we've got your back in this regard. Following is the list of the top 5 IELTS coaching centres in Trichy that would be an easy referral for you. So, let's take a dive!
1) Trichyplus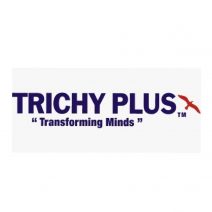 Since its inception in 1998, this vintage coaching institute has been excelling in the field of coaching the IELTS aspirants with phenomenal results. With the world-class amenities and versed staff, this institute has several accolades under its name.
It has some proficient British Council-certified instructors who have been shaping the career of various students for a long time now. With equal attention paid to every section and exhaustive environment, its dynamic mock tests that are an essential part of its course add extra colours to its vibrance.
Apart from that, it also helps with study abroad programs to assist students aspiring to pursue their higher education outside the country
Address: C-112, 5th Cross, (Opp. Siddhi Vinayagar Temple) Thillainagar, Trichy – 620 018 Tamil Nadu, India
2) ECS IELTS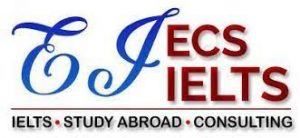 One of the prominent coaching institutes in Trichy, ECS IELTS has been preparing over 20,000 candidates every year collectively in its different branches across various cities of the country like Faridabad, Pondicherry, etc., is a major stallion in the racing track of IELTS coaching.
It has accomplished instructors certified with recognized certificates having over a decade of teaching experience. Moreover, it also helps with other exams like OET, TOEFL, PET and has all-encompassing counselling sessions for studying abroad in countries like the UK, Canada, Australia, Ireland, etc.
Address: A-42. Sivaprakasam Salai, Anna Nagar, Thennur, Trichy
3) SIG Overseas
Since its inception in 2001, there has been no turning back for SIG overseas. With over 23 branches, it has a humongous network spread all across India. Representing over 150 leading education institutions around the world, it offers a wide range of assistance. Its lucid teaching methodologies and competent course designing have been a prime stanchion for it to have enlarged over a period of time.
It also offers overseas education guidance for 5 major countries- the United States, United Kingdom, Canada, Germany, and Australia. Moreover, it prepares for tests like TOEFL, SAT, GMAT, GRE, PTE
Its subsidiary services include SOP, LOR, financial documentation, visa application assistance, travel & accommodation assistance, forex assistance, and other minute services.
Address- C-152, 6th Cross East Thillai Nagar Opp to SBI Bank Trichy, Tamil Nadu – 620018
4) Campus UK Overseas Education Consultant
Training IELTS aspirants for over 10 years now, Campus UK Overseas Education Consultants have been providing their enrollees with a launchpad to boost their IELTS scores.
With an impeccable track record, proficient trainers, periodic mock tests, adaptable timing, personalized coaching, conducive learning atmosphere, exhaustive assessments, and study materials, this coaching centre has come a long way. They also help with studying abroad in countries like the UK, Canada, Singapore, New Zealand, Australia.
They have ancillary services, including PTE coaching, forex & travel services, and education loan assistance.
Address: 3rd Floor, 24 and 25 Moorthy Square Near KAP Viswanathan School Above MPM Muthu General store Thillai Nagar Main Road Trichy – 620 018 Tamilnadu, India.
5) Nivedita Academy

Founded in 2011, Nivedita Academy is one of the most dynamic and fast-paced coaching centres in Trichy. Over the years, they have grown tremendously. With certified and virtuous teachers having extensive teaching experience and a vigorous learning environment, they have best-in-class facilities.
Flexible and small batches, one-to-one attention, innovative and insightful teaching methods, and interactive sessions make them a sound choice for the aspirants. Their other study abroad preparation includes exams like TOEFL, PTE, OET, GRE GMAT SAT.
Address: 29 B- Third floor, Thillai Nagar Main Road,(Opp to Hp Petrol Bunk), Trichy-620018.
Why Choose IELTS Coaching in Trichy?
A 'coaching institute', doesn't necessarily have to prompt an image of a classroom, an instructor, stockpiles of notes, and knocking-out class hours. What it primarily requires is the quality of education imparted, two-way interactive sessions, holistic education with food of thought each day you end your session, and a never-ending zeal to make it better every moment. That's what you get in the list of best institutes for the refined and virtuous IELTS classes in Trichy.
How do I Choose the Best IELTS Coaching in Trichy?
You may get exhaustive classes in Trichy by choosing any of the IELTS study centre as there is a myriad of IELTS coaching classes available in Trichy. However, choosing the best IELTS training in Trichy is a subjective choice. There is no fixed and static standpoint that fits and comes out as the finest IELTS coaching institute in Trichy, and is a very subjective choice.
However, the best ones can be referred from the list mentioned in this article. That  said, your grit, along with your instructors' wit, shall make your entire journey lit
IELTS exam is not just an "appear and disappear (or maybe reappear if not prepared well)" kind of exam. Rather it is an assessment that not only evaluates and scrutinizes your communication dexterity but also what inclination you have and what thought processes you germinate when given an abrupt situation.
It is needless to mention that you could only get the better of the tasks that IELTS consists of when you are given the right tutelage and constructive knowledge. Now, that's when IELTS classes come and play their part.
So, prepare diligently and choose wisely.
All the best!!
Find out the best IELTS Coaching Classes in the city of Trichy. Go through the given list and look out for an option that meets your requirements.