10 Best IELTS Coaching in Vadodara 2022
Janice Thompson,
Updated On
Today is the era that is fiercely competitive, be it for employment, studies, or other walks of life. Living comfortably has always been the first agenda of any human being in the world, and in modern times this has only been intensified. Circumstantially, the level of screening has been more acute owing to the increase in population, and that's what we commonly see when it comes to appearing for a coveted exam like the IELTS.
IELTS exam is one of the most eminent tests that is taken worldwide in order to get one's feet landed on the grounds of the nation they aim for. As an exam that takes into consideration one's full potential to survive in a country not so familiar in terms of language and communication, the competition among the aspirants is even higher. Hence, millions of people appear for the exam and prepare diligently for it.
IELTS Coaching in Vadodara
One who prepares well fares well, and the IELTS exam is no different in this context. With universities and some countries elevating the minimum scores to the next level to get an entry into their premise, the exam assuredly needs guidance and direction to be abreast with the latest patterns. Vadodara is blessed with some renowned coaching institutes that have significantly helped people with their courses that serve all that is required in the test.
List of Top 10 IELTS Coaching Centres in Vadodara
A good teacher, as is rightly said, decides the fate of his student, and when we talk about an intensive exam like IELTS, guidance and the right approach are all that make a difference. Vadodara witnesses a lot of good options when it comes to IELTS coaching institutes that one could choose from, which not only could provide you with the right mindset but also create a conducive environment where learning could be optimized at its best.
To help you out with some of the best coaching institutes in Vadodara, we have compiled a list of coaching institutes that could make you sail smoothly over your IELTS preparation journey.
| SL No. | IELTS Coaching centres in Vadodara | Location | Specializes in |
| --- | --- | --- | --- |
| 1 | VJ Academy IELTS | Punit Nagar, Haripura Vadodara, Gujarat | IELTS Coaching |
| 2 | Balaji Academy | Karelibagh, Vadodara, Gujarat | IELTS Coaching |
| 3 | ESPI Online | Sayajigunj, Vadodara, Gujarat | IELTS Coaching |
| 4 | JJ Education IELTS coaching | Manjalpur, Vadodara | IELTS Coaching |
| 5 | Kanan International | Ellora Park Vadiwadi Road, Vadodara, Gujarat | IELTS Coaching |
| 6 | Edwise Overseas Education Consultants | Alkapuri, Vadodara, Gujarat | IELTS Coaching |
| 7 | Overseas Gateway | Vadiwadi, Vadodara, Gujarat | IELTS Coaching |
| 8 | Karm Consultancy | Race Course Rd, Vadodara, Gujarat | IELTS Coaching |
| 9 | Domain International | Akshar Chowk, Vadodara | IELTS Coaching |
| 10 | My Visa Hub | opp. Vadodara Central Mall, Vadodara, Gujarat | IELTS Coaching |
1) VJ Academy IELTS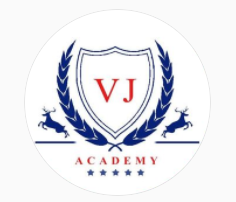 VJ Academy is one of the most trusted coaching institutes among students and IELTS aspirants. Mr. Vatsal Juvariwala, founder of the academy and an IIT Delhi alumnus, is an extremely virtuous and learned faculty who has helped and mentored a lot of students over the years with the IELTS exam. Not only does the academy help with the IELTS exam, but it also assists in various other standardized exams such as TOEFL, PTE, GRE. SAT, GMAT.
The institute also provides thorough guidance and counselling sessions for studying abroad and helps with personalized learning. Other assistance, such as the Statement Of Purpose (SOP) as well, is provided by the academy.
Timings- Monday- Sunday (8 AM- 10 PM)
Address: Kalati Avenue Swami Shivanand Marg Near Malhar Point, Punit Nagar, Haripura Vadodara, Gujarat 390020, India
2) Balaji Academy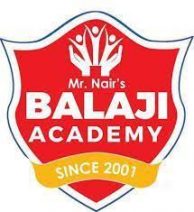 Balaji Academy is one of the best coaching centres in Vadodara with proficient and experienced teachers. This institute has provided brilliant results in preparing students for the IELTS. Their thorough support and counseling sessions have helped their students score decent band scores in the past.
With a dedicated division of batches as per the needs and levels of the students, the mentors here know exactly what it takes for each student to get hold of an appreciable IELTS score. Apart from that, the coaching institute also helps students with the OET exam for medical professionals.
Timings: Monday- Saturday ( 9 AM- 10 PM)
Address: 25, Pani Tanki Road, Opp GEB Saikrupa society, Karelibagh, Vadodara, Gujarat 390022 India
3) ESPI Online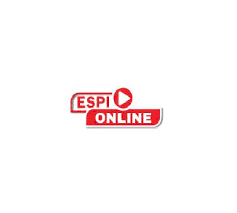 What started as a mentorship platform for the students aspiring to study abroad in 2004, ESPI online today has come a long way in becoming a leading coaching institute for standardized tests for education or working abroad.
Their exhaustive classes and the visa solutions for Canada, the UK, the USA, New Zealand, Australia, and Europe make them one of the finest coaching institutes to opt for. Other than the IELTS exam, they also have a functional curriculum for IELTS, TOEFL, PTE, GRE, GMAT, SAT, and Duolingo.
They also help with consulting and counselling, Student visas as well as dependent visa processing, personality development, and interview preparation.
Address: 1st and 2nd Floor, Galav Chambers, Dairy Den Circle, Sayajigunj, Vadodara, Gujarat, India – 390020
4) JJ Education IELTS coaching

JJ Education has been one of the top coaching institutes in Vadodara for the last six years. With its enrolled students advocating the quality education imparted there when it comes to the IELTS exam, it is certainly worth a mention in this list.
Its course framework and services like online IELTS writing correction, online speaking evaluation, on-campus IELTS training, spoken English classes, etc., set it apart.
Address: 3rd Floor, Silver Rock Complex, Opposite Bhavan's School, Manjalpur, Vadodara
5) Kanan International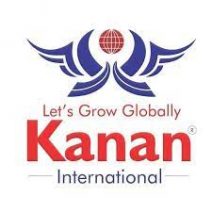 Having trained over 150 thousand students, Kanan is one of the remarkable coaching centres in Vadodara. With over 250 expert trainers, they leave no stone unturned in serving their students with world-class pedagogy and study materials to prepare them for the IELTS exam.
They have an affordable fee structure with flexible batches that make them one of the finest quality institutes with reasonable fees. They have partnered with 600 + acclaimed institutes to the likes of Humber, Lambton college, etc.
Other services: SOP/Resume writing, Visa assistance, Travel insurance, Accommodations abroad, etc.
Address: Kanan International Pvt. Ltd. D-wing, 2nd Floor, Trident Complex, Ellora Park Vadiwadi Road, Vadodara, Gujarat 390007
6) Edwise Overseas Education Consultants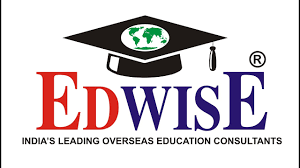 When we talk about a coaching centre that provides multi-dynamic study assistance along with all the necessary amenities that one could think of, Edwise Overseas Education Consultants has to be mentioned. With multiple awards and certificates under its name, it is indeed a great coaching institute.
Since its foundation in 1991, Edwise has been assisting students with higher education in countries such as the UK, USA, Canada, Australia, New Zealand, Singapore, Ireland, France, Germany, Dubai, Switzerland, Malaysia, and so on. Having efficient career counselling sessions, prolific IELTS trainers, interview preparation, and whatnot, it remains one of the preferred coaching institutes of the students.
Address: National Plaza, S-19, 4th Floor, RC Dutt Rd, Alkapuri, Vadodara, Gujarat 390005
7) Overseas Gateway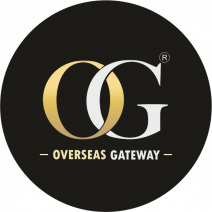 Overseas Gateway is a vintage coaching centre with a combined experience of over 15 years. Its experienced faculty have been training IELTS aspirants in exceptionally brilliant ways. Having helped over 2000 clients, it has garnered prominence among students and is looked up to with a sense of loyalty and trust.
Apart from that, it also provides student visa counselling, business visa counselling, etc. It is available 24*7 with its dedicated staff of 130 people.
Address: 1001- Neptune Edge, Neptune Campus, Dr. Vikram Sarabhai Marg, Vadiwadi, Vadodara, Gujarat 390007
8) Karm Consultancy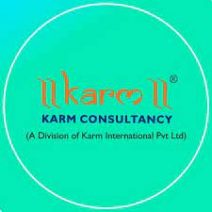 Established in 2003, Karm Consultancy has helped over 10000 clients in this time span. Their fast-paced approach with all-round assistance marks them as one of the sought-after institutes when it comes to IELTS coaching.
Their vigorous online support and dedicated staff have made their significant reputation among IELTS trainees. Talking about their visa assistance, they cater to almost all sorts of visas like student visas, parents visas, PR dependents visas, etc.
Timings: Mon-Sat: 10.00-6.30 (IST)
Address: 303, Abhilasha Complex, Opposite Inox Multiplex, Race Course Rd, Vadodara, Gujarat 390007
9) Domain International
Founded in the year 2008, Domain International institute has traversed a long way scaling a reputation in the minds of students and professionals with a desire of studying/working abroad. With an experience of over 12 years and a 95% satisfaction rate, they have been tried and tested for their commitment and perfection in the IELTS preparation.
Their timely assessments and thorough preparation has borne fruitful results in the past. Having helped over 8000 clients, this institute should definitely be considered as one of the top 10 IELTS and immigration assistance institutes of Vadodara.
Address: 315, SIGNET The Business Hub, Akshar Chowk, Vadodara – 390020, Gujarat, India.
10) My Visa Hub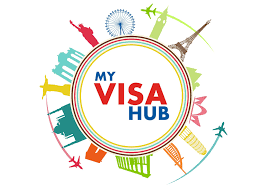 With over five years of experience in the domain of immigration consulting, My Visa Hub is an acclaimed IELTS coaching institute preparing the students holistically and infusing a competent learning environment for them. Other than IELTS, it also provides coaching aid for TOEFL and PET exams.
It also provides immigration assistance across various countries such as the United Kingdom, Australia, United States, Dubai, Singapore and tourist visa assistance.
Why Choose IELTS Coaching in Vadodara?
Vadodara is known for its rigorous and all-embracing mentorship for IELTS exam, and IELTS classes in Vadodara have made a pretty name for themselves over a period of time. Being a storehouse of amazing IELTS training, every
IELTS coaching institute in Vadodara stands tall with all those looking forward to cracking the exam with diligence and sincerity. As the records say, the IELTS scores of the aspirants who prepared from Vadodara, have been prominently going higher and higher in the recent years.
How do I Choose the Best IELTS Coaching in Vadodara?
Choosing the best IELTS coaching centre in Vadodara is more of a set of criteria rather than being a single criterion that fits all the locks. There are various methods and ways by which you can get yourself enrolled in the best IELTS coaching institute in Vadodara.
However, it's not the same boat that will sail you through the ocean. You need to intelligently choose the IELTS classes in Vadodara that you feel would satiate and suffice your preparation requirements. For instance, you might consider the quality of IELTS training in Vadodara of a particular institute, distance to travel to the study point, infrastructural amenities, etc.
IELTS is understandably a rigorous and dynamic exam that not only tests one on the basis of one's command over the English language but also assesses the expression of ideas and articulation of thoughts. Such a methodical exam requires apt methods before even diving into the full-blown preparation, and that comes under the supervision of experts.
So, this was our list of the top 10 IELTS coaching centres of Vadodara.
Wishing you a 'Happy Preparation'!!
Indeed, a professional in IELTS Coaching Classes can help you crack the exam with ease. Thus, find the best IELTS coaching in Vadodara from this list and get enrolled today.