10 Best IELTS Coaching in West Delhi 2022
Janice Thompson,
Updated On
The International English Language Testing System is a set of tasks wrapped in the form of a screening test aimed at assessing a person's English language proficiency and command over communication skills. Communication is an extremely pivotal part and parcel of one's existence and a language shouldn't be a barrier to one's communication flow.
IELTS is an assessment exam that takes one's English interpersonal skills into consideration in a foreign English-speaking country.
IELTS coaching in West Delhi
When we talk about the IELTS exam, it comprises Listening, Writing, Reading, and Speaking tasks. These tasks are not only determiners of how articulate and proficient one is in using English but also analyses how prompt one is at expressing their ideas and emotions in a random setup.
Such an intensive and vigorous test demands consistent and concerted preparation that comes with a conducive environment and guidance of an expert found in some of the best coaching institutes. West Delhi is home to some of the best institutes as far as IELTS coaching is concerned, having delivered significant success over a period of time.
List of top 10 IELTS coaching centres in West Delhi
West Delhi has some of the finest coaching institutes for IELTS preparation. Selecting the most suitable coaching institute could pretty much be a task, and therefore, we have prepared a list for you that shall serve as a quick reference for your ease. So, here we go!
| SL No. | IELTS Coaching Centres in West Delhi | Location | Specializes in |
| --- | --- | --- | --- |
| 1 | American Lingua | Tilak Nagar, New Delhi | IELTS Coaching |
| 2 | Crosslink Consulting | Tilak Nagar, New Delhi | IELTS Coaching |
| 3 | Seek Academy | Fateh Nagar, New Delhi | IELTS Coaching |
| 4 | English Ninjas | Rohini, Delhi | IELTS Coaching |
| 5 | British St. Columbia Academy | Subhash Nagar, Delhi | IELTS Coaching |
| 6 | British IELTS Coaching Academy | Dwarka, Sector 7,New Delhi | IELTS Coaching |
| 7 | BELS | Uttam Nagar, Delhi | IELTS Coaching |
| 8 | Academy of British English | New Delhi | IELTS Coaching |
| 9 | MOVE ABROAD Institute | Netaji Subhash Place, Delhi | IELTS Coaching |
| 10 | SIEC Education | Janakpuri, New Delhi | IELTS Coaching |
1) American Lingua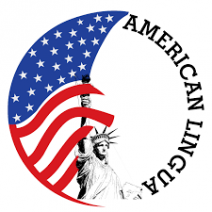 With over three decades of experience in imparting communication, the American Lingua Institute of Spoken English (ALISE) is one of the leading coaching institutes in West Delhi. With comfortable batch timings, small batch size, group discussions, debates, etc, that are arranged regularly to boost the self-confidence of the students, this institute is considered as one of the most trusted institutes.
Their skilled teachers have delivered significant results in the IELTS exam. Other than that, they also prepare for PTE, and TOEFL.
Address: 5/61, 2nd Floor, Double Storey, Near Tilak Nagar Metro Gate – 1, New Delhi 110018
2) Crosslink Consulting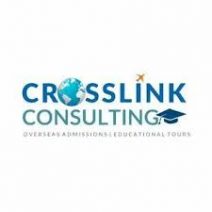 Crosslink Consulting is a premier IELTS coaching institute in West Delhi committed to serving people and IELTS aspirants with the best guidance and preparation. With the world-class facilities, refined teaching methodologies, well-planned coursework, and vigorous mock tests, this institute has made a mark for itself among IELTS aspirants in West Delhi.
They also prepare for PTE, TOEFL, OET, and spoken English. They have an exhaustive and informative counselling session pertaining to studying in Canada, Australia, the US, UK, Germany, France, Latvia, Ireland, and New Zealand. In addition to that, they assist with Visa guidance, SOP/LOR assistance, pre-departure procedure, and university shortlisting.
Address: E31A, 2nd Floor, Gurunanak Pura, Jail Road, Tilak Nagar, New Delhi – 110058
3) Seek Academy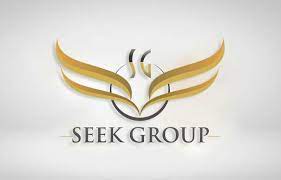 With over 8 years of experience, Seek Academy is an institution of excellence and repute. It has some of the best educators who are seasoned and experienced in providing IELTS coaching. Its entire spectrum of pedagogy and guidance has paved a fruitful path for IELTS aspirants.
Its regular assessments and mocks help you get hold of your weaker areas and strengthen your stronger ones. With a reasonable course fee and exhaustive mentorship, this institute is certainly a considerable option. Right from its exceptional guidance to flexible timing and small batch size with personalized attention, it has it all.
Address: D-138, Fateh Nagar, New Delhi 110018, Near Gurudwara Baba Zorawar Singh Ji Baba Fateh Singh Ji, New Delhi, Delhi
4) English Ninjas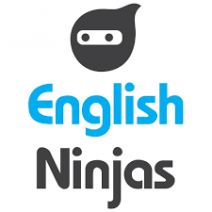 One of the notable institutions of West Delhi, English Ninjas has come a long way. With their interactive live classes and lucrative learning environment, they have been mentoring IELTS aspirants with experienced trainers who make you learn at your own pace.
One-on-one Training is a cherry on the cake. They have flexible timing and make you learn efficiently, which assesses you with what you require the most. They help you with PTE and TOEFL coaching as well.
Address: F -19/8, Second Floor, Sector-8, Rohini, Delhi
5) British St. Columbia Academy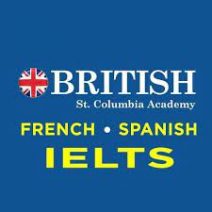 A leading institute in West Delhi, British St, Columbia Academy is an eminent institute for IELTS aspirants. It has certified teachers, aimed at helping students and applicants in their IELTS preparation. Having delivered successful band scores significantly for a long time now, it has emerged as a leading player in the domain of IELTS coaching.
It has some of the best resources and thoroughgoing mocks to help students with the best-in-class amenities. Flexible timings, regular skill assessment, and evaluation sessions are some of its perks.
Address: WZ -42A, Nr. Subhash Nagar Metro Station & Grover Sweets, New Delhi: 110018
6) British IELTS Coaching Academy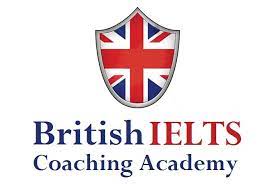 With several laurels and accolades under its name, this coaching network has spanned over various cities citing its tenacity and quality in imparting world-class education to its enrollees. Other than that, it has a plethora of other courses and curriculum aimed at enriching and bolstering the English language acumen.
Customized classes, competent listening, rigorous reading, quality writing, and speaking training are some of the virtues that add to its reputation. Its results, instructors, interactive sessions, and two-way communication in the classroom have made it a noteworthy institute.
Address: British IELTS Coaching Academy, Dwarka, Sector 7, Near Ramphal Chowk New Delhi, 110078
7) BELS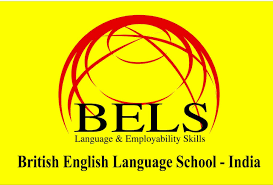 BELS Coaching is one of India's leading coaching institutes, with a focus on maintaining the quality of education with respect to the IELTS exam. Vocabulary usage, all-around assessments, exhaustive training sessions, correct grammar usage, and interactive sessions are some of its peculiar features. With their qualified teachers, BELS has been displaying significant results.
Their well-versed training sessions and exhaustive mocks have been instrumental in paving the road to success for their students. Constant motivational sessions are ineluctably essential for a demanding, and intense exam like IELTS, and this coaching centre just knows how to fuel their students up for a consistent and unstinted preparation.
Address: B-28, IInd floor najafgarh road near Uttam Nagar east metro station
Pillar no. 652, Uttam Nagar, Delhi, 110059 India
8) Academy of British English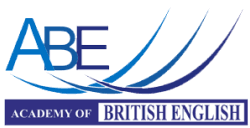 Since its inception in 2001, ABE has been showcasing phenomenal results as far as IELTS is concerned. With over 30 certified IELTS trainers, six campuses, 220000 British English students, 98% success among its IELTS enrollees, this institute is definitely a prominent one. ABE also provides TOEFL, PTE, and CELPIP classes for overseas education.
Moreover, they also counsel students about the best courses and universities available abroad to help them out with their universities hunt. It focuses on a holistic approach in teaching, focusing on Grammar, sentence construction, and eloquence.
9) MOVE ABROAD Institute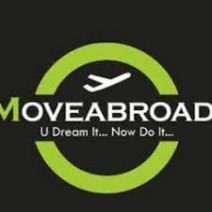 This institute is a renowned university and is very popular among IELTS aspirants. It has marked itself as one of the most successful coaching institutes with its seamless study support, all-embracing mock tests, extensive admission support, customized classes for its students, and online and offline support for its enrolled students.
They educate with their comprehensive and in-depth classes and hence have been succeeding all through these years. They also prepare for PTE and TOEFL. Having counseled multiple students for educational opportunities in Foreign countries, they have been scaling heights and success in terms of the results of their students.
Address: 407 4th floor, Aggarwal Cyber Plaza 1, Netaji Subhash Place, Delhi-110034
10) SIEC Education

Established in 1995, SIEC has remarkably established itself as a promising coaching centre in terms of IELTS coaching. It has an extensive network of branches spread across the world.
Its services include- organizing career seminars and workshops, student profile analysis and career counselling, shortlisting of courses & universities, university application preparation & lodgement, editing of essays, sop, letter of recommendation, and resumes' assistance with a student visa, visitor visa, scholarship and bursary guidance, german language training & test coaching, and English language training, counselling and interview preparation for the visa, assistance with foreign exchange, pre-departure orientation, travel & accommodation assistance and also recruitment services.
It also helps in counselling people in studying abroad in countries like- Australia, New Zealand, Canada, USA, UK, Germany, Ireland, Singapore, Dubai, Malaysia, Japan. Moreover, it also helps in the preparation of  PTE, TOEFL, GRE, GMAT, SAT.
Address: B-2/9 1st Floor, Opposite Happy Model School, Janakpuri, New Delhi 110058
Why Choose IELTS Coaching in West Delhi?
Talking about the IELTS coaching institutes in West Delhi, there are a plethora of them available in the city. Known for the refined patterns in mentoring IELTS students and examinees, this city has come a long way in mentoring IELTS trainees.
The record-wrecking history of the city has garnered a reputation for itself, and that is the reason why people all over the nation look forth to getting enrolled and trained in any of the institutes of West Delhi.
How do I Choose the Best IELTS Coaching in West Delhi?
Choosing the best IELTS coaching centre in West Delhi could have you flummoxed as the options are wide, with every institute seemingly better than the other. However, you should keep a few things in consideration while setting out to choose the best IELTS coaching institute in West Delhi.
Go for the one that you feel is convenient for you as far as IELTS classes in West Delhi are concerned, as jumping on the boat that helped someone else sail through might not always be the best option for you.
So, this was the list of the top 10 institutes that provide best IELTS training in West Delhi. IELTS is a dynamic exam, which needs consistent and tenacious efforts, and one should always be cognizant and aware of the latest patterns. Hence, a sound institute and persistent efforts are all that make a difference.
All the best!
Are you thinking to write IELTS exam? If yes, ensure you don't leave any stone unturned in preparing by enrolling in the best IELTS online classes in West Delhi. Find out the top institute for admission.