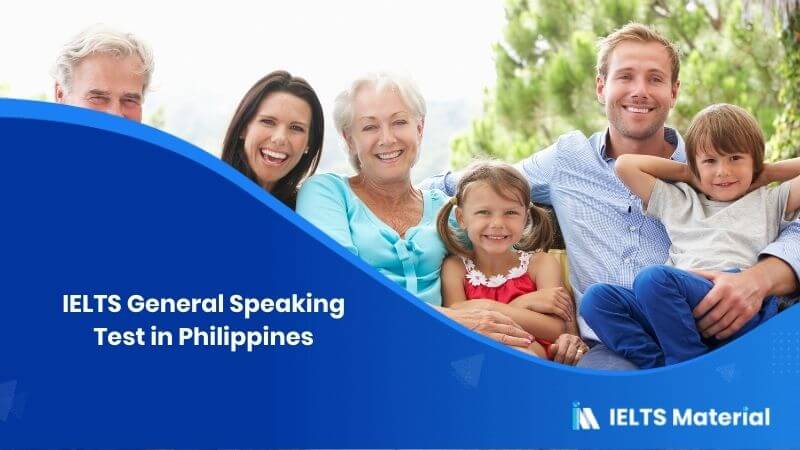 IELTS General Speaking Test in Philippines – Feb 2018
Speaking Part 1
1

What is your name?
My name is Kartik Sharma
2

Could you show me your ID?
Sure. Here it is
3

Do you work or study?
I work right now. I have completed my studies at a well-known institute and am now working as an intern.
4

What time of day do you prefer to study? Why?
I prefer studying at night as there is less disturbance. I will be able to concentrate, better. One more advantage of studying at night is that the information which we gather is better retained in the memory.
5

Do you remember a TV advertisement when you were a kid?
Yes, I do remember an advertisement for a biscuit named Parle -G in which a sweet little girl used to give all the details about the product
6

Do you listen to news?
I prefer to read the newspaper rather than watching the news on the television. Newspapers provide all kinds of news with every detail whereas in television it is mostly the debate amongst the political parties.
7

What part of newspaper do you prefer to read first?
My part of the interest in the newspaper is in the politics and daily affairs corner in which they tell us about the weather ,updates regarding education changes and etc.
Speaking Part 2
Describe an activity that you love to do with older people in your family
You should say
What it is
how often you do it
and explain why you like it
Sample Answer
I live in a joint family. I have my parents, grandparents, uncle, aunt and their son, aka my brother. The perks of having a joint family is that the house is always full of enjoyment and fun. Among all the activities, I still remember the one my brother and I used to do with my grandparents. In the evening, we used to sit together and play carrom or ludo or any board games. 
Since I am working in Delhi, I left my hometown two years back. Since then, I haven't played. Whenever I return home, it's like a ritual we follow, an enjoyable ritual. Even after my grandpa passed away, I haven't once stopped doing it when I go back home. 
One of the many reasons I like it is because it holds a lot of memories. It's one of the many impressions from my childhood I treasure. My grandmother is too old to walk or do anything. I don't know how long she will stay with us. After I lose both, I cannot think of a better memory of them to hold on to. It's sad and heart wrenching to believe how one grows up finally losing every person, one after another, with whom all their childhood memories are connected. If given a chance, I would want it back without a second thought.  I cherish memories forever.
Vocabulary for Cue Card
Ritual:

a tradition


Eg: 

It's a

ritual

they follow

Heart wrenching:

very sad 


Eg:

It's an

heart wrenching

incident

Hometown:

place where you have grown up


Eg:

I will return to my

hometown
Cherish:

rethink and celebrate


Eg:

I

cherish

the memories i had back then

Childhood:

one's memories when they were a child


Eg:

Everyone remembers their

childhood. 
Speaking Part 3
1

What do families do nowadays?
Nowadays families go on a trip ,make some time for each other, eat good food together, commemorate every important event. They also share every good and bad in their lives ,spend weekends with each other by watching movies. Thus they have a very sweet time
2

Do you think it is important to spend time with family?
Yes ,it is  obligatory to spend time with family. In a joint family, it is important to spend time with grandparents because of their experience. They guide us on how to be cautious and help us to plan for the future .Parents help us to build our self esteem and also teach us love and respect.
3

Do you think children should be allowed to travel alone or with friends?
Children should be allowed to go on a trip with some good friends. It helps in increasing the bond between friends and will also provide a positive experience. Parents can also have a sense of relief because their children are going out with someone reliable
4

How will this affect their adulthood?
If children go out for a trip with their friends they will get to know how different people are ,how to and when to spend their money etc. This will help them during their adulthood. When they travel to far off places for studies or job they will have prior experience regarding everything. They will also have an increased sense of responsibility.
Vocabulary For Speaking Part 3
Commemorates: recall and show respect for (someone or something).
Eg: We should commemorate the death of every Indian soldier
Obligatory: required by a legal, moral, or other rule; compulsory.
Eg: In Hinduism, it is  obligatory to do the rituals for the dead
Reliable: Able to be trusted
Eg: Seema is a reliable friend of mine
Hometown: The town of one's birth
Eg: Nagpur is my hometown
Also check :