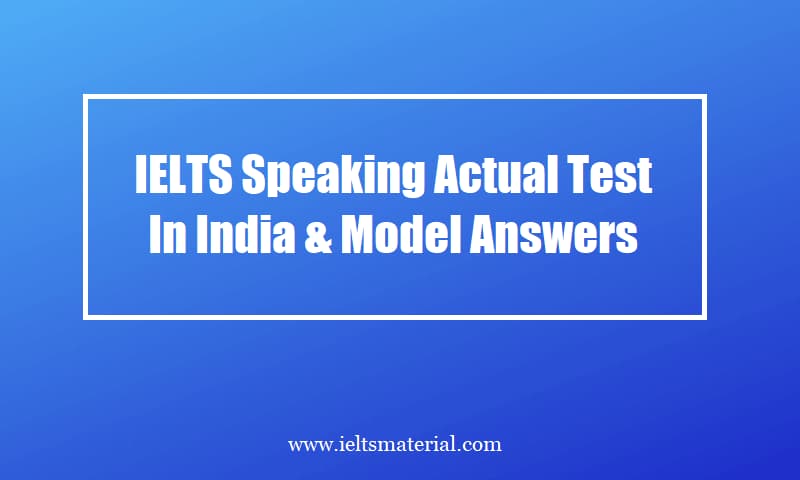 IELTS Speaking Actual Test in India & Model Answers
Part 1
What is your name?
Where are you from?
Do you work or study?
What outdoor activities do you like?
What outdoor activity did you do when you were young?
What is your favorite application on your smartphone?
Do you think about developing your own application?
IELTS Actual Tests Questions (January - April 2021) with Answers
Part 2
Describe a special day out when you didn't spend much money/which cost you less
You should say:
when and where this happened
what did you do
who were there with you
And explain why it was special
Part 3
Should people spend more time at home or going out?
What is the impact of staying at home and spending time on social media?
Also check :