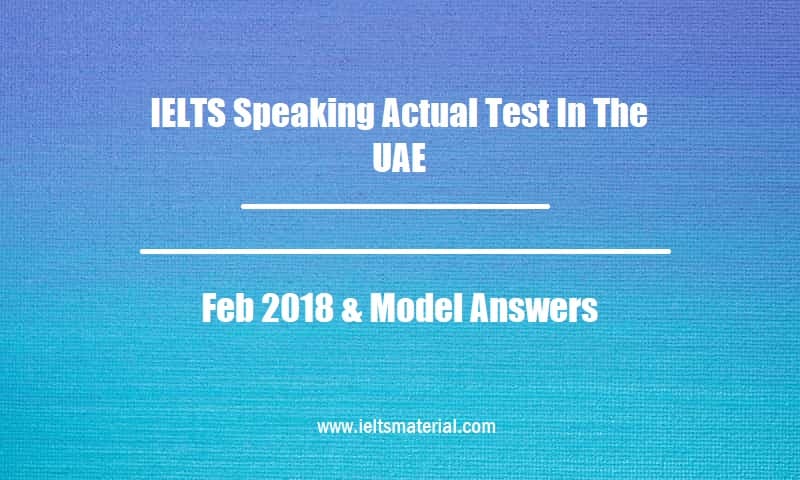 IELTS Speaking Actual Test in the UAE – Feb 2018 & Model Answers
Part 1
What is your name?
Could you show me your ID?
Do you work or study?
When do you usually have meals?
Whom do you often have meals with?
Do you think it is important to eat with family?
IELTS Actual Tests Questions (January - April 2021) with Answers
Part 2
Describe an experience of good service of a company you had

When it was

What the product was

How they solved the problem

And explain why you think it was good service
Part 3
How important it is for a company to have customer call centers?
Which one is better to solve a customer's problem, face to face or on the phone?
What qualities does a call center employee should have?
Do you think it is important for companies to have feedback from customers?
Also check :