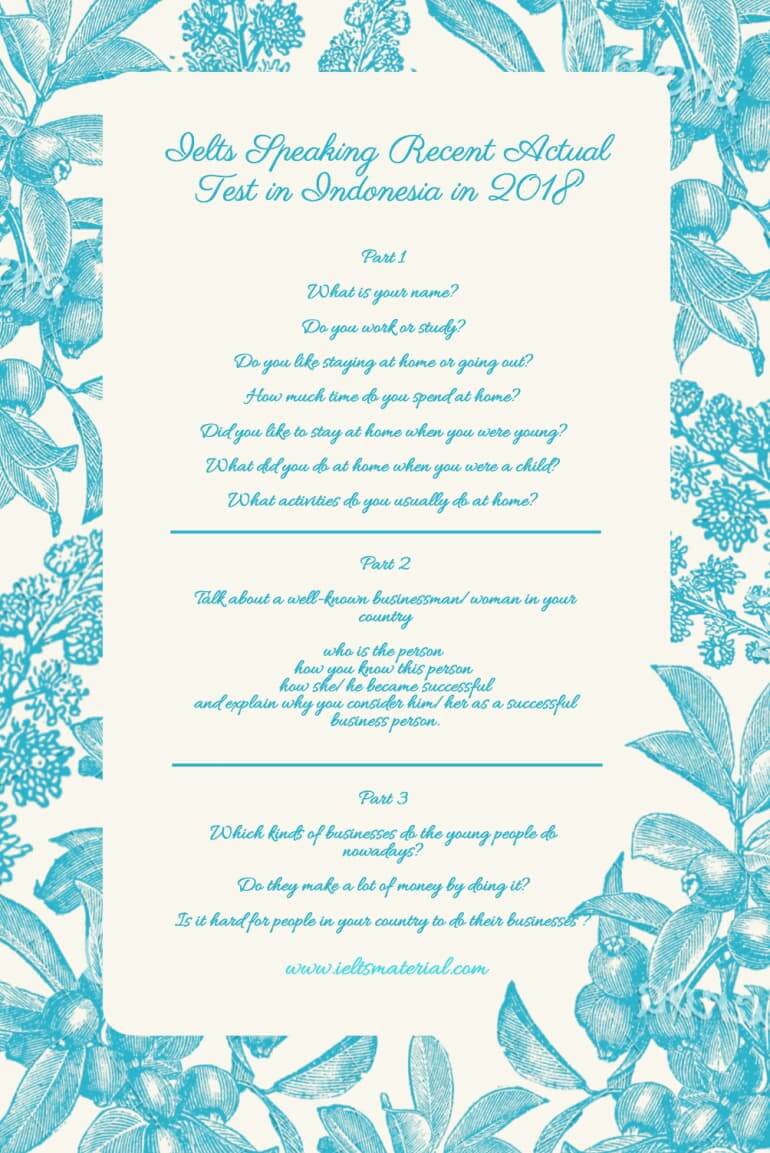 IELTS Speaking Recent Actual Test in Indonesia in 2018
Check out IELTS Speaking Recent Actual Test in Indonesia.
For Band 9.0 Model Answers for all Part 1, 2, 3 topics in 2018, you can take a look at IELTS Speaking Actual Tests (January – April 2018) & Suggested Answers (Ebook)
Part 1
What is your name?
Do you work or study?
Staying at home
Do you like staying at home or going out?
How much time do you spend at home?
Did you like to stay at home when you were young?
What did you do at home when you were a child?
What activities do you usually do at home?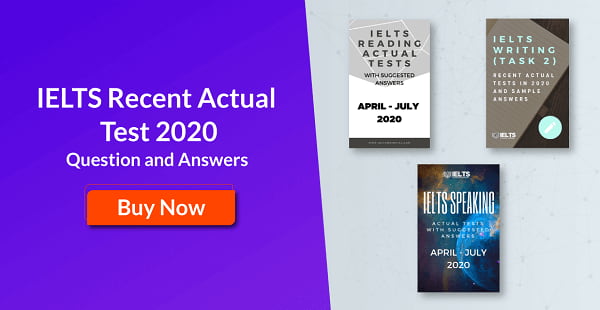 Part 2
Talk about a well-known businessman/woman in your country
You should say :
who is the person
how you know this person
how she/he became successful
and explain why you consider him/her as a successful business person.
Similar topic with Sample Answer :
Describe a large company that you know
Describe a successful small business that you know
Part 3
Which kinds of businesses do the young people do nowadays?
Do they make a lot of money by doing it?
Is it hard for people in your country to do their businesses ?
Also check :