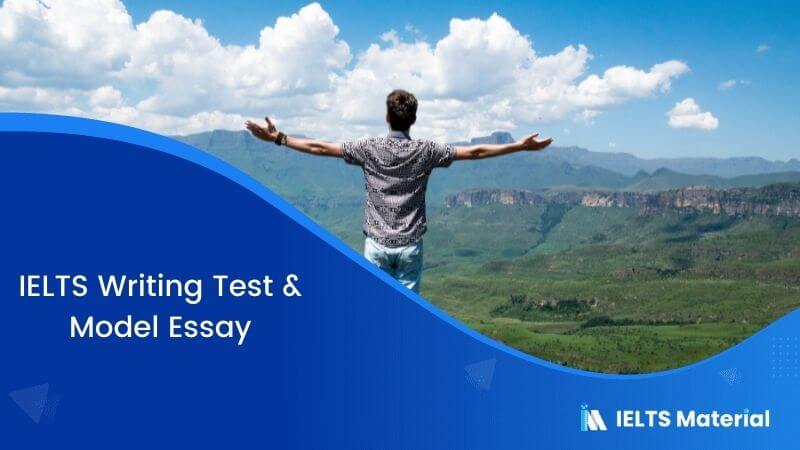 IELTS Writing Test in Ukraine – Feb 2018 & Model Essay
People living in the 21st century have a better quality of life than the previous centuries. To what extent do you agree or disagree?
BAND 7.5+ MODEL ESSAY 
People's quality of life has improved tremendously over the centuries. The important factors for this change are due to upmarket infrastructure, advanced medical facilities and various initiatives taken by the government to bring up people's living standard. However, some people believe, the pollution in the atmosphere and quality of food is slowly getting deteriorated which poses a dire threat to the humanity. In my opinion, I strongly agree to this thought, that the quality of life has grown when compared to centuries ago, which will be discussed in the following passage.
IELTS Actual Tests Questions (March - June 2021) with Answers
The improved infrastructure helps to people to lead quality life, and better transport connectivity reduce the transit duration; such facilities were not enjoyed by our ancestors. For instance, my grand parents were travelling for 16 hours to reach the city, due to the improved transportation system the travelling time is being reduced in leaps and bounds. In addition, the quality of food is being constantly monitored by the government to cater quality eatable to every citizen, but some people argue that the food consumed by our ancestors were more nutritious that now. Thus, it is believed the quality of life has been grown in 21st century which is good sign.
Further more, the advancement in medical facilities aided people to live longer, various life threatening diseases are easily identified and cured. On the other side, people who lived centuries ago died due ignorance and improper medications. Therefore, current generation people are benefitted because of upmarket medical facilities when compared to our ancestors.
To sum up, as the technology grows it directly improves the quality of life which I believe there won't be any second thought, also this has cascading effect to all living beings in the universe.
Also check :