Containing four authentic and complete past exam papers from Cambridge ESOL, this is one of the best IELTS books for those looking for an excellent training ground for the practice of the IELTS from start to finish.
In addition to the previous examination materials contained in this set, the Student Book provides the answers to the exams as well as includes additional materials for the Reading and Writing modules. As an added bonus, the Pack also comes complete with audio CDs which contain the listening tests material.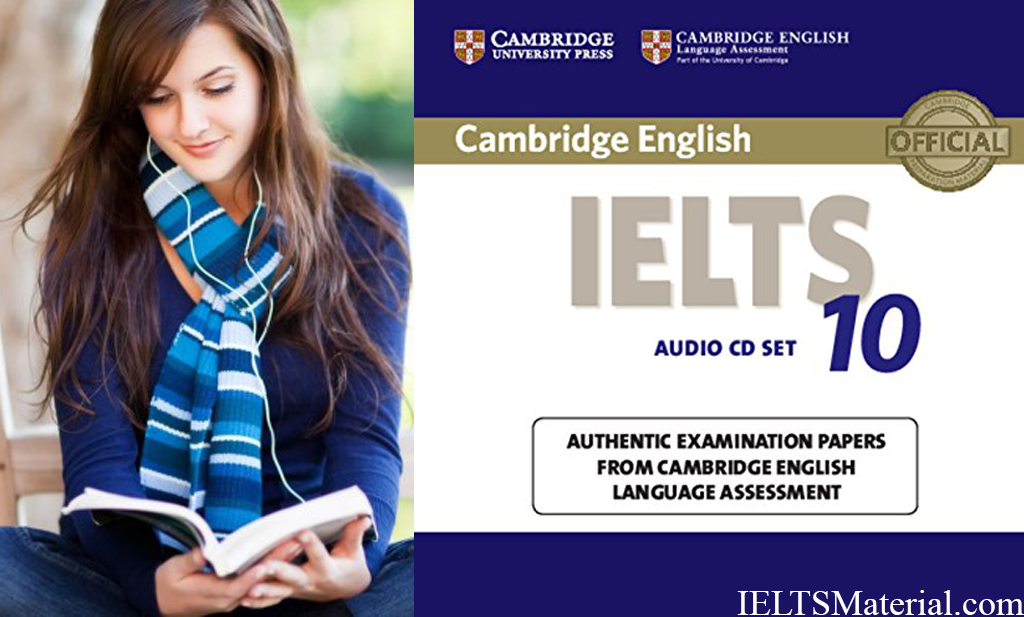 While the Pack does not provide assistance with strategies/techniques for writing the IELTS or in-depth explanations for the answers to the exam materials, its provision of a comprehensive set of exam materials makes it an excellent complement to other IELTS preparation manuals.
Link to download: Cambridge IELTS 10 Download Cambridge IELTS 10 – Mirror 1
For Cambridge IELTS 1 – 9, please click here.
Download Cambridge IELTS Series 1 – 9
Cambridge IELTS 11 & 12 is one of the must-have books for IELTS learners in 2017. The eleventh & twelfth in the family of Cambridge IELTS series 1 – 12, this book will furnish IELTS candidates with a great opportunity to get themselves familiar with IELTS and practice examination techniques with authentic IELTS test material.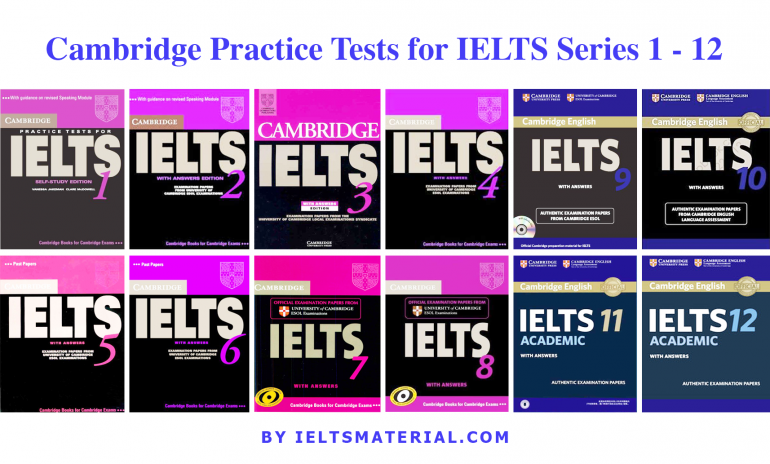 The book is aimed at those candidates aiming to achieve a Band Score of 6 or more in the Academic Writing component in IELTS.
The book contains six sections:
Section I: Writing Practice for Task I
Section 2: Writing Practice for Task 2
Section 3: Checking and Editing
Section 4: Practice Writing Tests
Key
Appendix
The book may be used as a supplement to
A Book for IELTS by McCarter, Easton & Ash
IELTS Reading Tests by McCarter & Ash – A Book On Writing by Sam McCarter, or as a supplement to a course book, or for self-study.
Link to download: Download Academic Writing for IELTS Free Download Academic Writing Practice for IELTS – Mirror 1
This invaluable little book highlights the real mistakes that students make in the exam – and shows how to avoid them. Based on analysis of thousands of exam scripts, each unit targets a key problem area. Clear explanations and exercises help students to use the language accurately.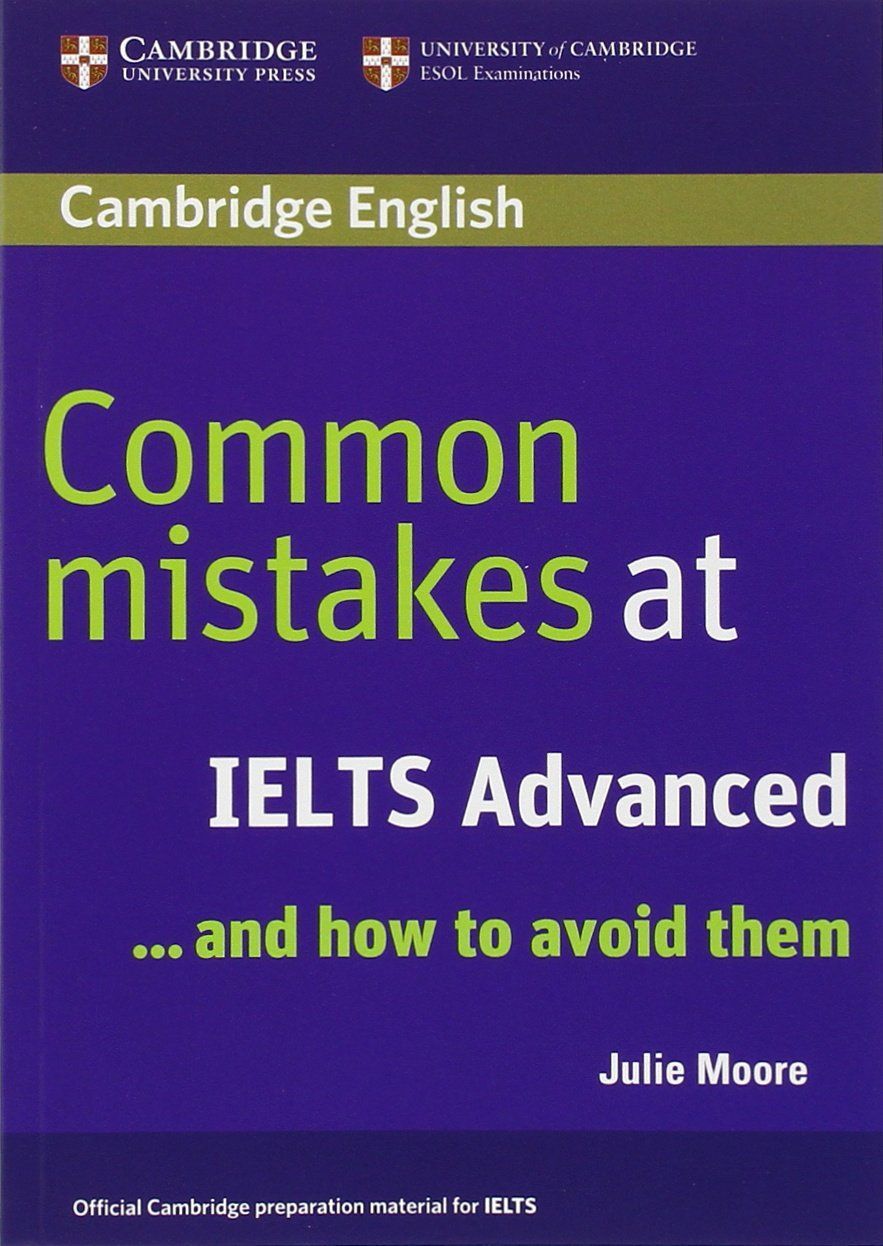 Regular tests offer students a further opportunity to check and consolidate what they have learnt
Highlights common mistakes that learners really make.
Based on analysis of thousands of exam scripts.
Short, snappy explanations focus on key problem areas.
Includes exam-style exercises.
Link to download: Officla Download Link Free Download Common Mistakes at IELTS
The first in the family of best-selling vocabulary reference and practice books from elementary to advanced level. Vocabulary is clearly presented and contextualized on left-hand pages with practice activities on facing right-hand pages. This book is primarily designed as a self-study reference and practice text but it can also be used for classroom work. It is beautifully illustrated in full colour and contains 60 units. Vocabulary is presented in context and there are plenty of follow-up exercises. This edition includes an answer key.
Key features
Follows the popular in Use format: two-page units with clear explanations on the left page and practice exercises on the right.
Presents and explains new words in context and shows you how to use them.
NEW! Error warnings and vocabulary tips help you avoid common mistakes and learn new vocabulary more effectively.
Link to download: Elementary Book Intermediate Book Advanced Book Download English Vocabulary in Use
English Grammar in Use Fourth Edition is the world's best-selling, self-study grammar book for learners of English, written by Raymond Murphy.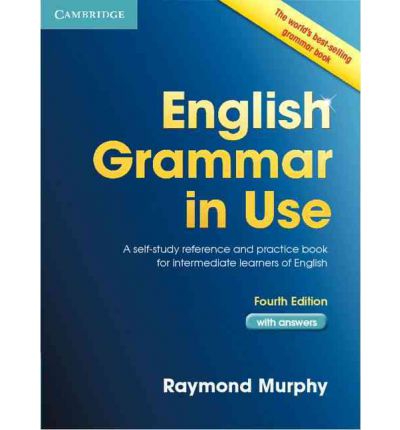 This is also a self-study reference and practice book for intermediate and more advanced learners of English. Covering all areas of language which students at this level find difficult, this substantially revised and updated book retains the clarity, simplicity and accessibility of the first edition, adding to it new and redesigned units and appendices, modified right-hand page exercises and additional exercises.
Easy to use: 136 two-page units combine clear, accurate language presentation on left-hand pages with thorough, varied practice on facing pages. New additional exercises offer further practice of grammar points from different groups of units.
Designed for self-study: learners choose and study problematic areas with the help of a new study guide. Key section contains answers to all exercises and the study guide. Appendices deal with irregular verbs, tense formation, modals, spelling, short forms and American English.
Link to download: [sociallocker id=1844]Free Download English Grammar In Use [/sociallocker]
The following two tabs change content below.
Improve your IELTS skills with tips, model answers, lessons, free books, and more ------------ "The more you share, the more you get."
Latest posts by IELTS Material (see all)
Main IELTS Pages:
This website is to develop your IELTS skills with tips, model answers, lessons, free books, and more. Each section (Listening, Speaking, Writing, Reading) has a complete collection of lessons to help you improve your IELTS skills.
Get all the latest updates/lessons via email:
Subscribe for free IELTS lessons/Books/Tips/Sample Answers/Advice from our IELTS experts. We help millions of IELTS learners maximize their IELTS scores!
Subscribe to IELTS Material to receive the latest lessons