Things to Remember for IELTS 2022
Janice Thompson,
Updated On
The IELTS exam is an English proficiency test used to determine your eligibility to relocate to a country where English is spoken. If you wish to study or work at the University of Chicago, the University of Harvard, or countless other prestigious universities or countries, you must take this test.
The purpose of the test is to ensure that you can follow and understand the English-language lectures and fit in well with the other students.
The IELTS test is used to assess your reading, writing, listening, and speaking abilities in English. Preparing for this exam takes significant time and effort. If you're short on time, though, you may strategize and plan ahead of time.
So here are some things to remember for IELTS 2022.
Receive input on your writing.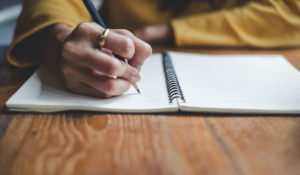 By far, the essential step in preparation for the IELTS written portion is to gather input on your writing. You might contact someone who has already completed the exam and had a good grade, or you could seek assistance from a teacher or relative who is fluent in English or is a native English speaker.
The goal is to determine your advantages and shortcomings, not to impress the audience. The difficulty becomes simpler once you understand which elements of your writing capabilities demand the most work.
If you want to be in the student accommodation of Harvard University by the next admission session, take this advice seriously.
Don't use complicated words that you don't understand
The most prevalent mistake made by IELTS applicants is utilizing complicated words in the misguided idea that by doing so, they would acquire brownie marks. When you use terms that you don't fully comprehend, you run the risk of using them wrong. As a result, you'll get a lower score on the writing and speaking portions.
In your writing, use more transitional devices.
Once you've mastered the fundamentals of writing, keep working on them. One method is to use transitional devices (also known as connectives). You may need to hop from one concept to the next when writing. Transitional devices are used to guarantee a steady flow of information without disturbing the reader.
Transitional devices can be a single word (meanwhile, hereafter, hence, etc. ), a phrase, or even a paragraph. However, given the exam's word restriction, it's best to connect sections of your content with mere words or short phrases.
In the listening section, be prepared for foreign accents.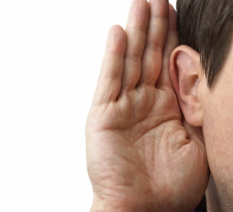 In the listening exam, the candidate will hear a range of accents, according to the British Council. That means you'll have to get used to British, American, Canadian, and Australian accents.
So, for a month, pay heed to the IELTS listening audio recording, and you will not feel any accent uncomfortable or challenging to comprehend.
Plus, it will be a good practice when you move into your new student housing in Oxford next fall and meet your new overseas classmates.
Perfection comes with practice.
You will become more adaptable to the IELTS questions if you practise every day. Studying every day doesn't mean you have to stare at your practise book all of the time; instead, you may study IELTS from a variety of platforms in a more engaging way.
Keep track of your language learning progress.
Get yourself a logbook or make a file on your phone or computer to keep track of your learning. Make a list of the meaning of words that you find difficult to understand, and write down everything new you discover.
Not only will having a detailed record to read over enables you to reflect on your progress, but it will also make it simpler to remember new vocabulary.
Keep track of the number of words you've written.
For Task 1, candidates must write a 150-word response, and for Task 2, they must write a 250-word response. If you don't write more than the word count, you'll lose marks.
You eventually lose marks even if you're only a few words shy of the word count. You have no restriction on how many words you may write.
For Task 1, IELTS recommends writing between 160 and 180 words, and for Task 2, 260 to 280 words. This will keep you from dropping marks for writing too little, as well as from supplying too much information. Pro tip: Prioritize quality before quantity.
To save effort on the big test, know how to count the words by lines rather than individual words.
Progress can be helped by enthusiasm.
You'll be amazed how much of an impact it may make on your learning if you put yourself in a positive mindset. Presenting yourself as someone who is fluent in English can boost your confidence and allow you to put what you already know to better use.
Take risks, and don't be discouraged if you make mistakes; mistakes serve to teach you more.
Conclusion
Studying is the most crucial of all the IELTS tips and techniques we can provide, so get started now before signing up for the exam!
We hope this article helps you in your preparation for IELTS 2022.
How can Amberstudent help you?
AmberStudent serves millions of students worldwide by providing the best options and rewarding experience for booking a house. We are upgraded with the latest COVID protocols and would be more than happy to assist you in booking your ideal home. Tune in to our Facebook and Instagram to stay updated.