Our Band Guarantee Programs
Enroll now to be the best of your potential in just 30 days!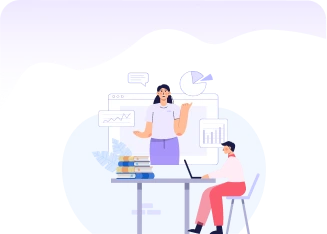 IELTS General Extensive Course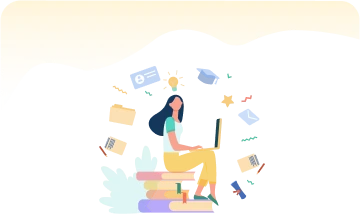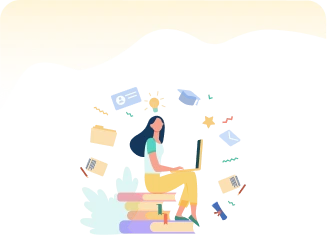 IELTS Academic Extensive Course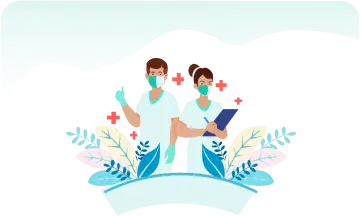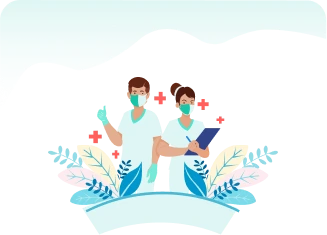 OET (Nursing) Online Classes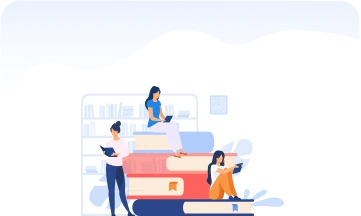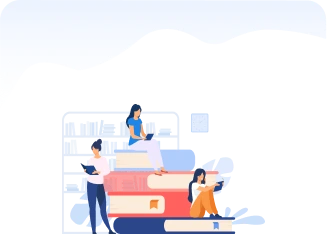 PTE Master Learning Program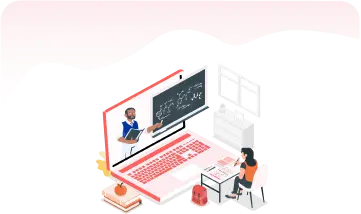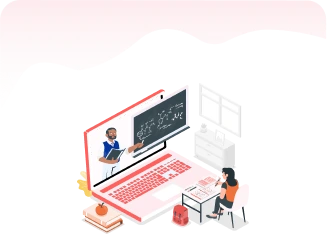 CELPIP Online Learning Program
Why Join IELTSMaterial?
We have the toolkit you need for IELTS Success


1:1 Personalized Courses
Our classes focus on a student-first approach that is based on practical training and customized learning pathways.


Learning Management System
Access our learning management system to monitor your progress and address key milestones.

Dedicated Relationship Manager
You can count on our dedicated relationship manager for all your queries and get a quick resolution.


Assignment & Mock Test
Our assessment includes assignments and mock tests to gauge your progress and development from the get-go.
Take a Demo from your ideal English language platform
3 Steps to IELTS Success
Gain insight into our efficient approach for fast-paced growth.

1. Diagnostic Test
We'll evaluate you with a test to gauge your language proficiency and pinpoint areas for improvement.

2. Free Trial Class
Receive valuable feedback and get effective strategies to address your weaknesses.

3. Concept Building
Strengthen your roots with us and build the concrete foundation for learning A-Z of IELTS.
Inspiring Journeys of IELTSMaterial Students
Be a part of the Powerhouse that builds 8777 band students.
Dive Into Our Free IELTS Resources
Explore Our Complimentary Resources Free of Charge!
Access Premium Resources
Get High-Quality Materials at No Cost!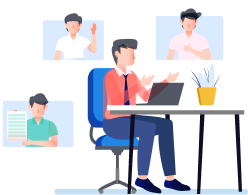 Take a Demo from your ideal English language platform
Frequently Asked Questions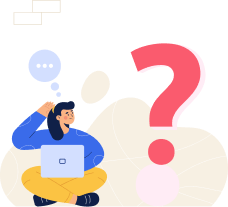 Who are the instructors of IELTSMaterial.com?

Our well-trained instructors at IELTSMaterial have 3+ years of experience and are - IDP, TESOL, and CELTA certified. They are here to guide you throughout your IELTS learning journey!.

What are the usual IELTS live class hours & timings ?

The usual IELTS class duration with IELTSMaterial is 1 hour. We also offer 2-hour programs based on the student's needs. We offer flexible live class timings for our students starting from 5 a.m. - 12 a.m. IST.

What do our band-guarantee programs offer?

We have structured our band-guarantee program in 3 ways. If a student picks one of the following courses, they will be granted a band guarantee.

30-hour course
40-hour course
62-hour course

What are the materials we offer once you get enrolled?

Our students get access to all 6 of our best-selling IELTS books as complementary and also they gain access to the student LMS which consists of IELTS expert-curated Video materials, Mock tests, and Assignments.

How do I make the payment for the IELTS Course?

There are multiple ways in which you can make payments. You can use these 3 ways to make the payment:

Debit cards
Credit cards
EMIs (Installments)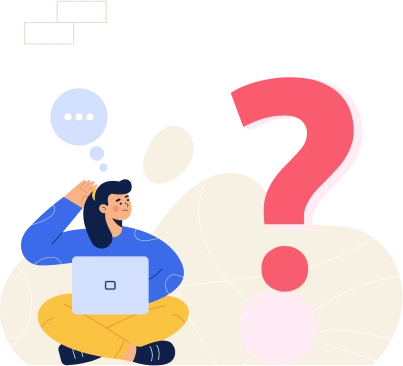 Our Other Brands