A Piece Of Cake – Idiom of the Day for IELTS Speaking
Today, I would like to introduce an intriguing idiom to you which is "a piece of cake". Let find out what a piece of cake really means.
Definition:
Very easy to do something 
Example: 
That business exam ?? That was a piece of cake. 
Learning English is a piece of cake.
Can you do this Math problem? – A piece of cake. 
Exercise: 
While doing two question related to this idiom, you could memorise and use it effectively.
There is a conversation between two friends. Read carefully and answer the question.
Jane: "Hi Mark, where are you going ?"
Mark: "Hi Jane, I've just finished my business management exam, and I'm going to the dormitory."
Jane: "Oh, How about your exam? Was it difficult? I remember I have to take one next week."
Mark: "Don't worry, Jane. This exam is a piece of cake."
What does Mark mean when he said: "This exam is a piece of cake"?

A. It is too difficult to gain a high score.
B. The exam is all about how to make a cake.
C. It is so easy to do. 
D. It is useless. 

Fill the gap 
Having a good command of a language is a piece of ……… if you practice it daily. 
A. paper.
B. candy.
C. music.
D. cake.

Hope all of you have the correct answers! Don't forget to practice with these idioms every day. 
The following two tabs change content below.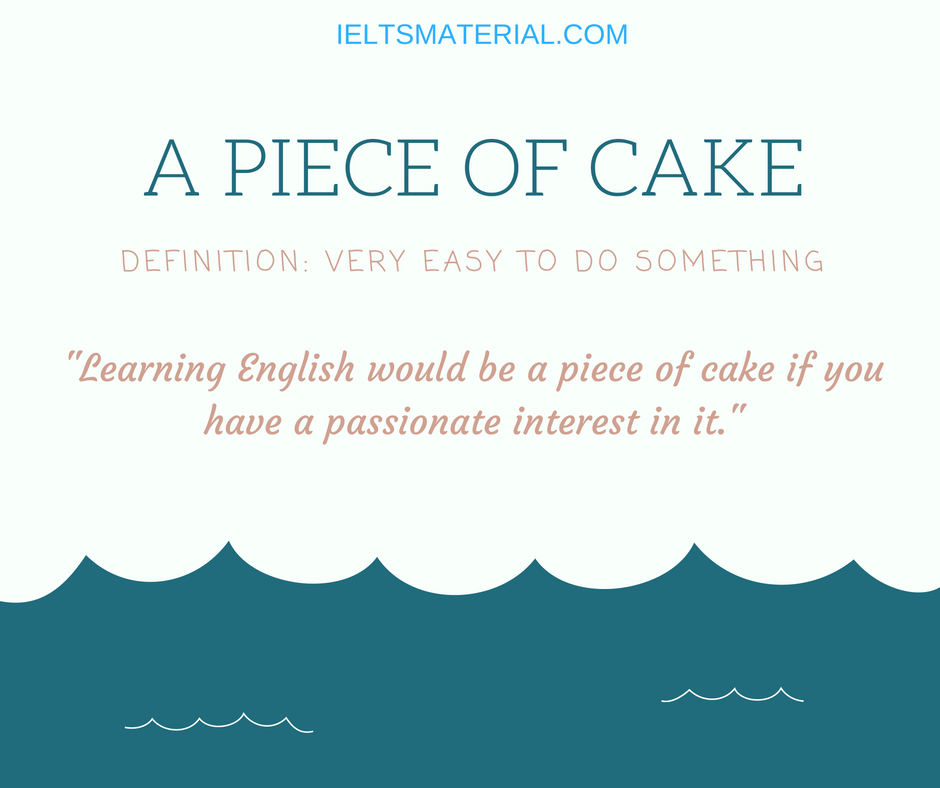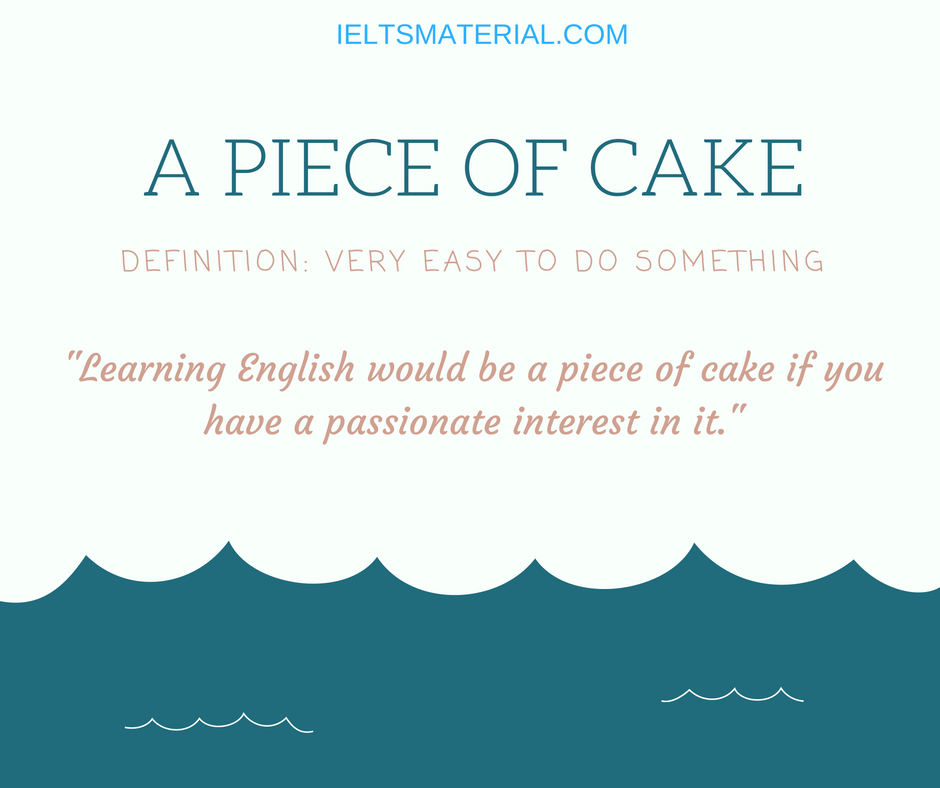 Main IELTS Pages:
This website is to develop your IELTS skills with tips, model answers, lessons, free books, and more. Each section (Listening, Speaking, Writing, Reading) has a complete collection of lessons to help you improve your IELTS skills.
Get all the latest updates/lessons via email:
Subscribe for free IELTS lessons/Books/Tips/Sample Answers/Advice from our IELTS experts. We help millions of IELTS learners maximize their IELTS scores!
Subscribe to IELTS Material to receive the latest lessons