A Self-Made Man – Idiom Of The Day For IELTS Speaking.
Definition: 
A person who rich and successful because they have worked hard, not because they were born into a rich family.
Example:
"Jack is definitely a self-made man. He came from a poor background and worked his way up until he became quite rich."
"Benjamin Franklin was a self-made man, who rose from being a son of a candle-maker to one of the Founding Fathers of the United States of America."
"Critchley was a self-made man who learned to account while working in a brush factory."
Exercise: 
Choose the suitable idiom to complete the sentence below.
"The research focused on those who built their wealth from nothing to compile of the wealthiest __________ in the world."
A. self-made men.
B. his bread and butter.
C. having egg on his face.
D. at a push .
Describe the person who you very admire. Try to use this idiom in your speech. You should say:
– Who the person is
– What he or she does
– And why you admire him or her
The following two tabs change content below.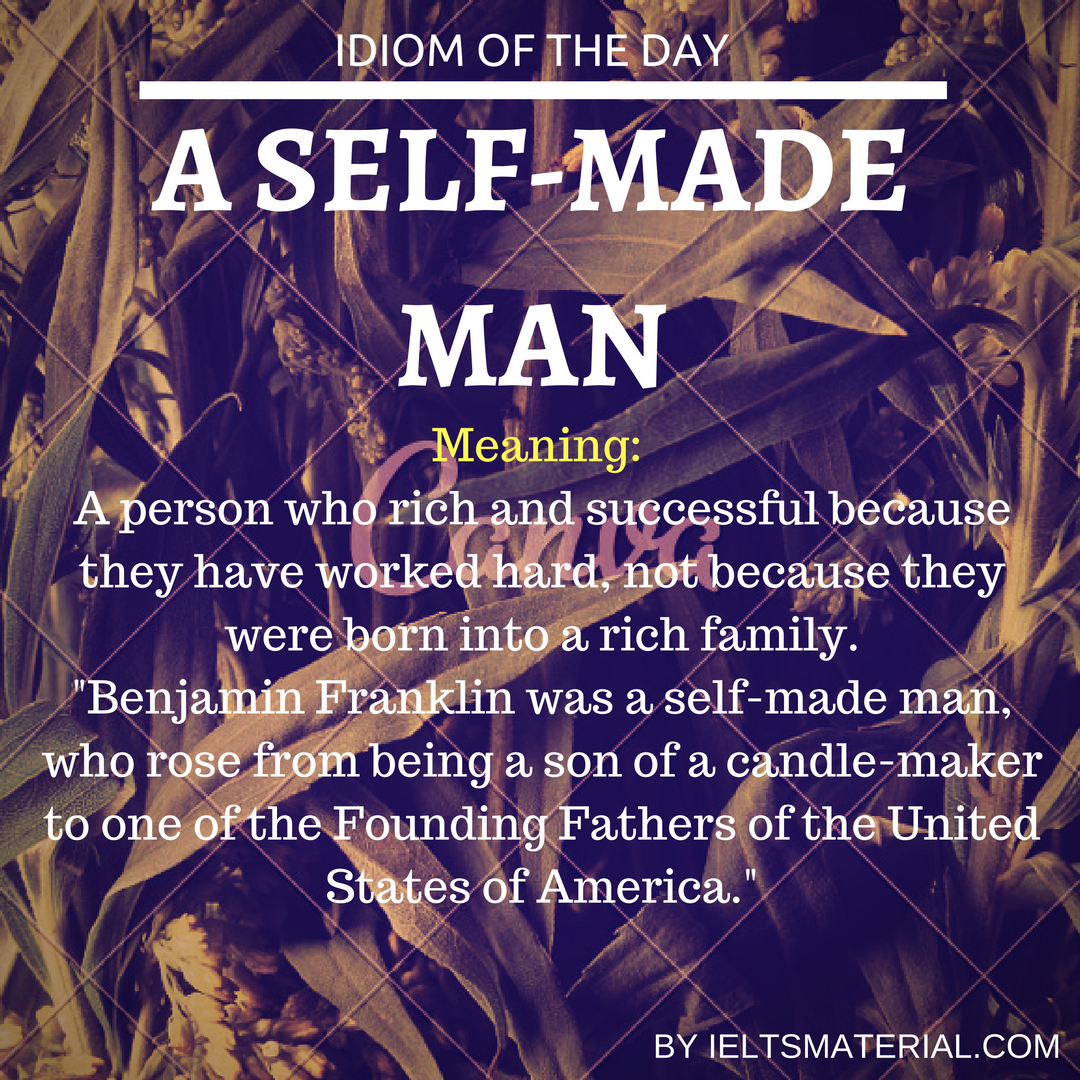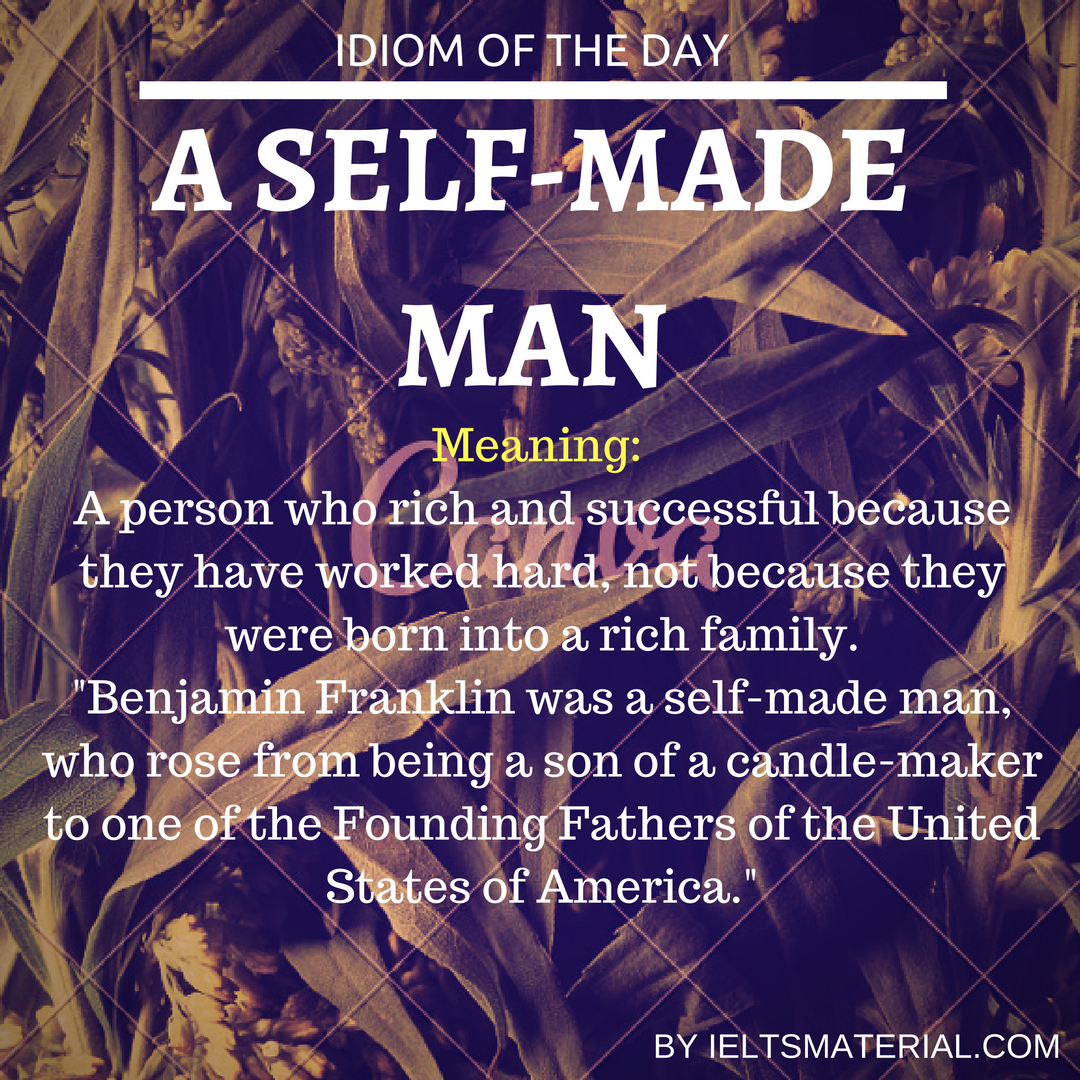 Main IELTS Pages:
This website is to develop your IELTS skills with tips, model answers, lessons, free books, and more. Each section (Listening, Speaking, Writing, Reading) has a complete collection of lessons to help you improve your IELTS skills.
Get all the latest updates/lessons via email:
Subscribe for free IELTS lessons/Books/Tips/Sample Answers/Advice from our IELTS experts. We help millions of IELTS learners maximize their IELTS scores!
Subscribe to IELTS Material to receive the latest lessons