Beauty Is In The Eye Of The Beholder – Idiom Of The Day For IELTS Speaking.
Definition: 
Different people have different opinions
Example:
"Aunt Bella thinks that lizards are beautiful and magnificent creatures. I guess, beauty is in the eyes of the beholder."
"Bob: I can't believe Ted bought that ugly old car.Fred: He loves it. Beauty is in the eye of the beholder."
"Jill: Have you seen Mary's pictures of her new baby? He looks pretty ugly, to my eyes. Jane: Beauty is in the eye of the beholder."
Exercise: 
Choose the suitable idiom to complete the sentence below.
"Personally, I can't understand why she finds him attractive, but they do say _____________________________."
A. out on a limb
B. throwing money down the drain
C. beauty is in the eye of the beholder
D. had chemistry
Describe an art museum that you had a chance to visit it. Try to use this idiom in your speech. You should say:
– When it happened
– Where the art museum located
– What the art museum had
And explain why you liked it or disliked it
The following two tabs change content below.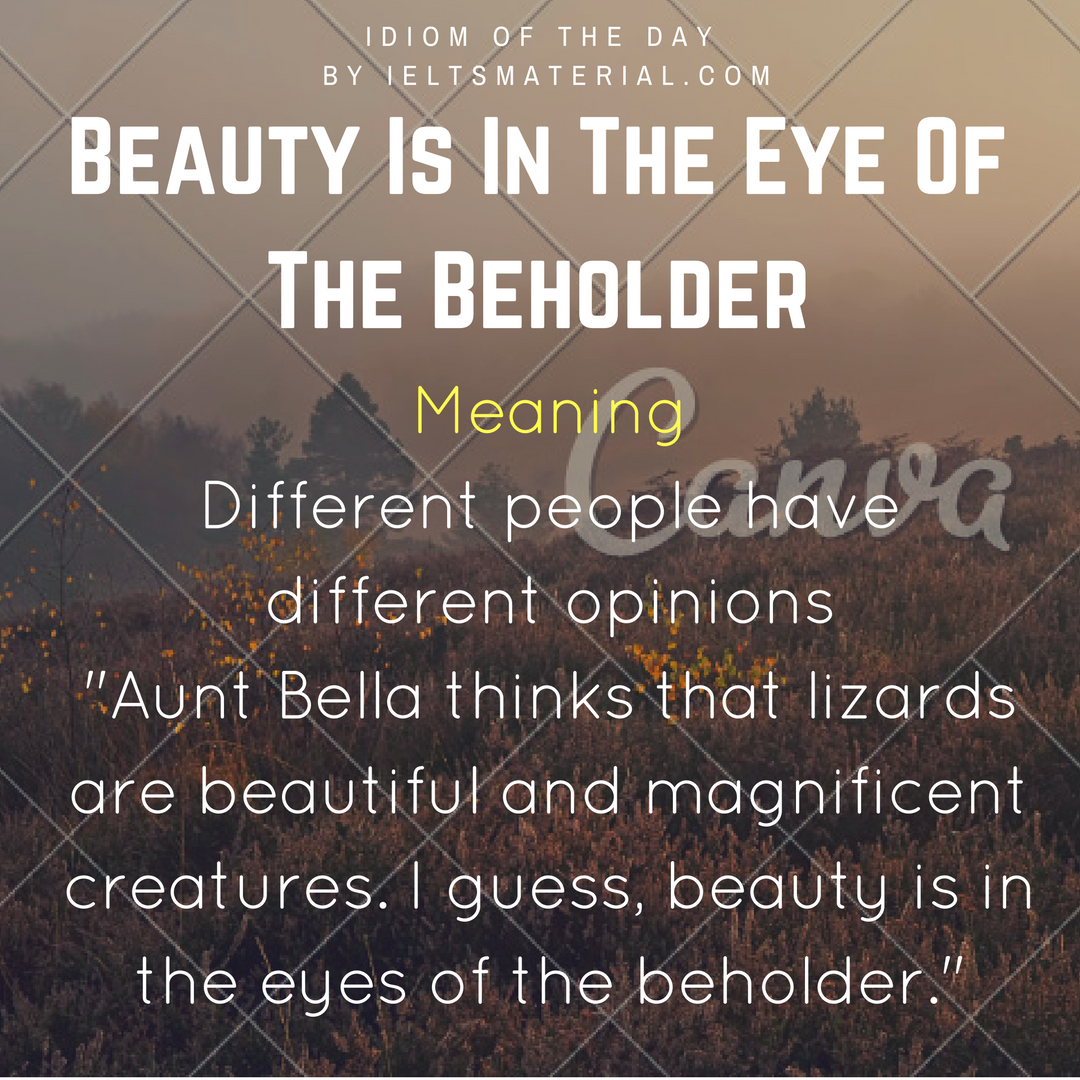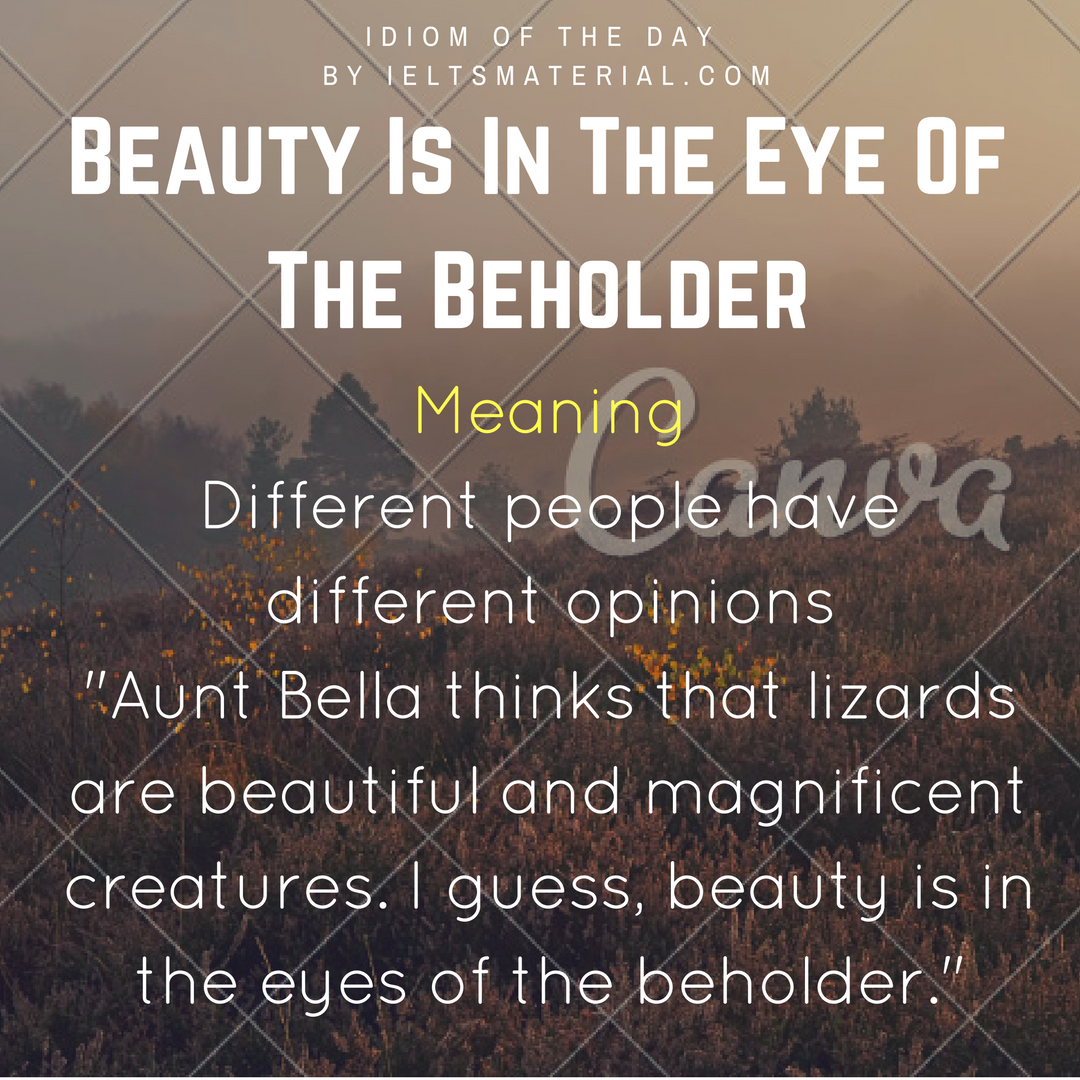 Main IELTS Pages:
This website is to develop your IELTS skills with tips, model answers, lessons, free books, and more. Each section (Listening, Speaking, Writing, Reading) has a complete collection of lessons to help you improve your IELTS skills.
Get all the latest updates/lessons via email:
Subscribe for free IELTS lessons/Books/Tips/Sample Answers/Advice from our IELTS experts. We help millions of IELTS learners maximize their IELTS scores!
Subscribe to IELTS Material to receive the latest lessons