Blue-Sky Thinking – Idiom Of The Day For IELTS Speaking.
Definition: 
creative thinking
Example:
" Everyone said Einstein was a fool when he was growing up, but his blue-sky thinking led to some of the greatest scientific advances of his time."
"Michael has a lot of blue-sky thinking that helps him to be successful in this sector."
"Sometimes you need just one blue-sky thinking that could change your whole life."
Exercise: 
Choose the suitable idiom to complete the sentence below.
"Management are going away for a weekend of ______________ about the company's future."
A. blue-sky thinking
B. down at heel
C. dressed to kill
D. runs in the family
Describe a creative person that you know. Try to use this idiom in your speech. You should say:
– Who he or she is
– What he or she do
– How you know him or her
And explain why you think he or she is creative person
The following two tabs change content below.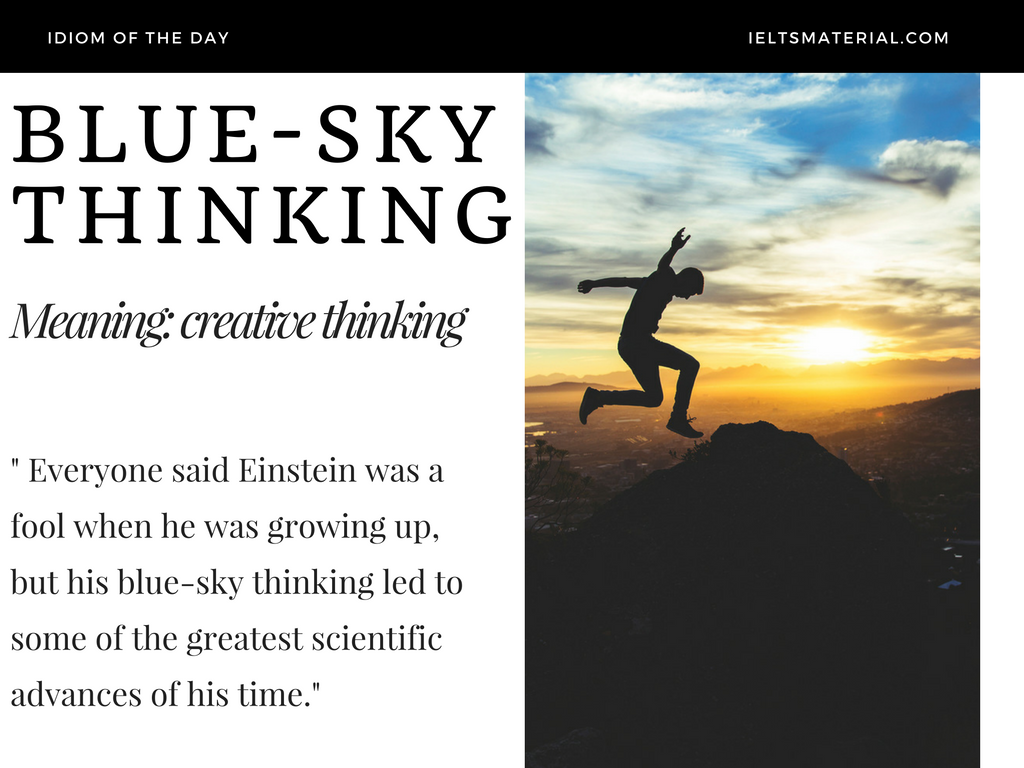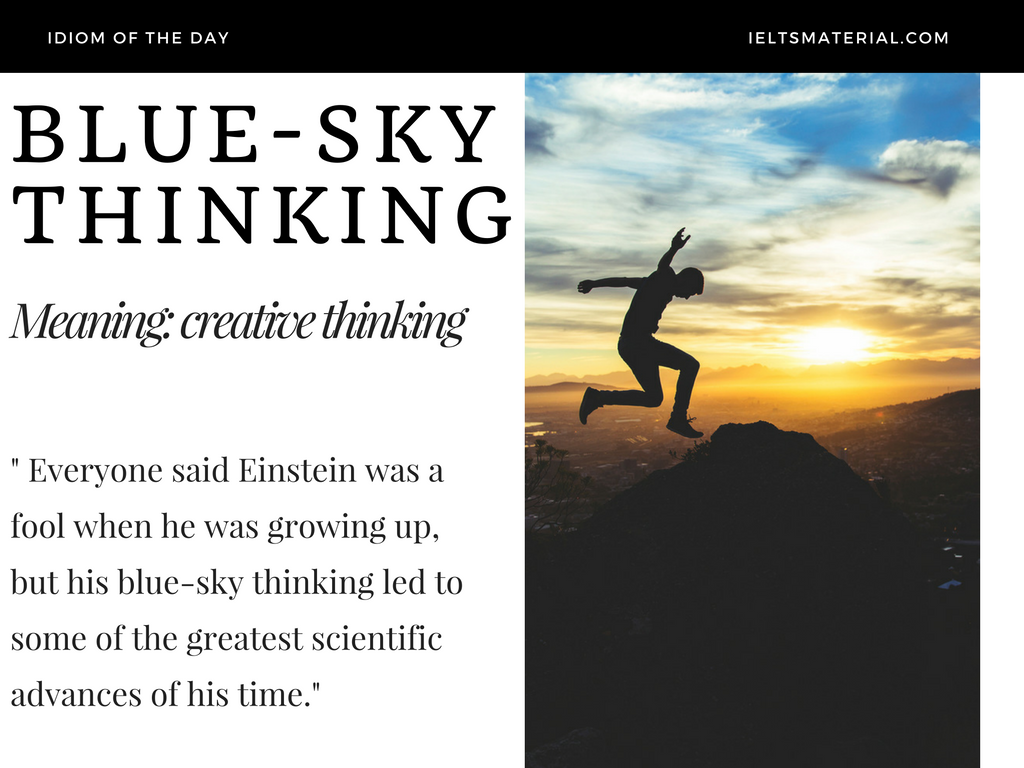 Main IELTS Pages:
This website is to develop your IELTS skills with tips, model answers, lessons, free books, and more. Each section (Listening, Speaking, Writing, Reading) has a complete collection of lessons to help you improve your IELTS skills.
Get all the latest updates/lessons via email:
Subscribe for free IELTS lessons/Books/Tips/Sample Answers/Advice from our IELTS experts. We help millions of IELTS learners maximize their IELTS scores!
Subscribe to IELTS Material to receive the latest lessons