Fight Like Cat And Dog – Idiom Of The Day For IELTS Speaking.
Definition: 
argue violently all the time
Example:
"We get on very well as adults but as kids we fought like cat and dog."
"My boyfriend and I don't fight like cat and dog but he has a dog and I have a cat – and they fight"
"Called Action News, it revolves around the reteaming of two local news presenters, who fight like cat and dog."
Exercise: 
Choose the suitable idiom to complete the sentence below.
"Mandy believes it is domestic bliss but Paul says he's free to see other women and they _________________"
A. fight like cat and dog
B. down at heel
C. dressed to kill
D. runs in the family
Describe an accident that you have seen. Try to use this idiom in your speech. You should say:
– When it happened
– What it was
– What you did
And explain how it happened
The following two tabs change content below.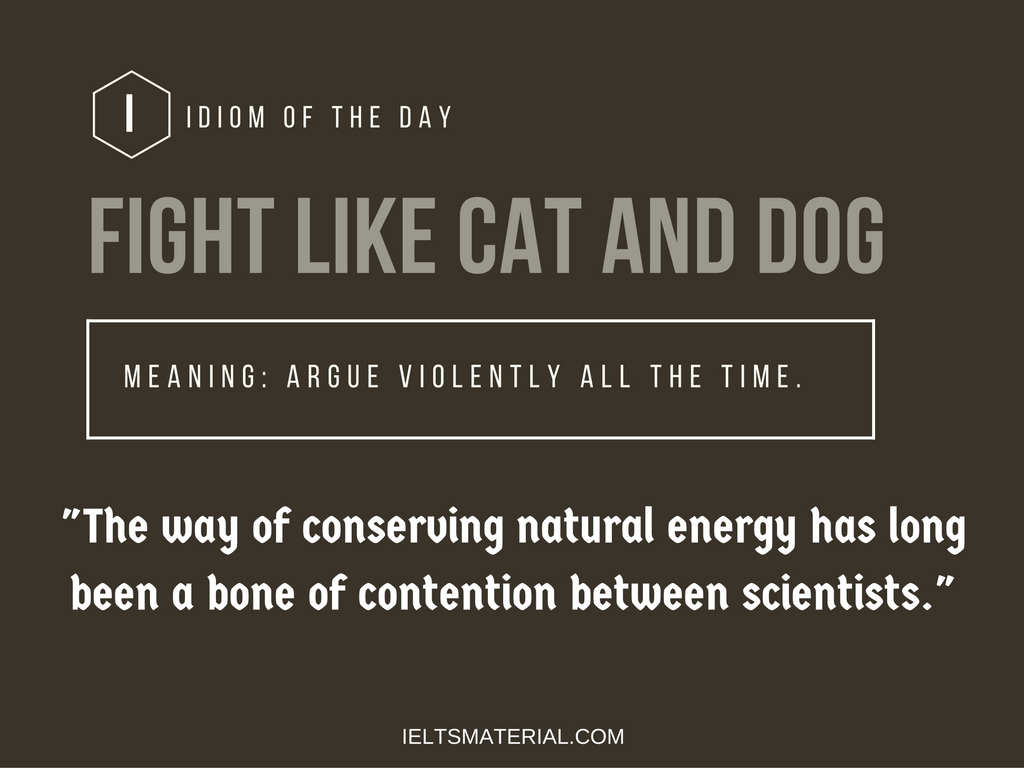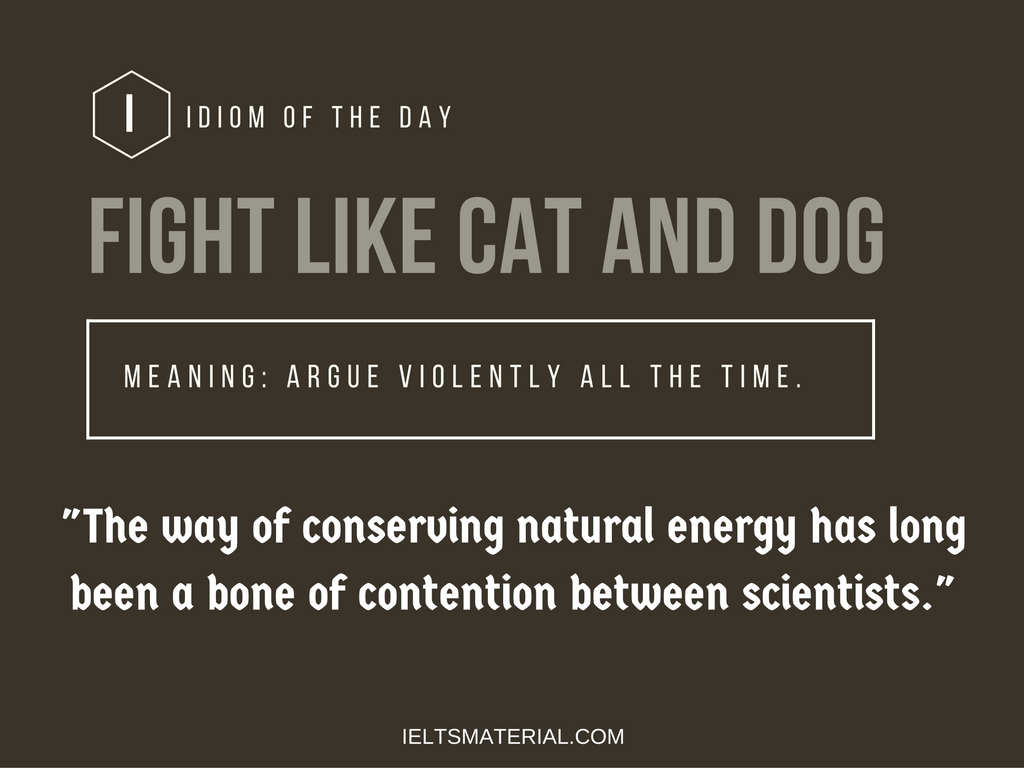 Main IELTS Pages:
This website is to develop your IELTS skills with tips, model answers, lessons, free books, and more. Each section (Listening, Speaking, Writing, Reading) has a complete collection of lessons to help you improve your IELTS skills.
Get all the latest updates/lessons via email:
Subscribe for free IELTS lessons/Books/Tips/Sample Answers/Advice from our IELTS experts. We help millions of IELTS learners maximize their IELTS scores!
Subscribe to IELTS Material to receive the latest lessons