Put one's cards on the table – Idiom of the Day for IELTS Speaking
Meaning
Be open and honest about your feelings and intentions
Example
I thought it was time I laid my cards on the table, so I told her that I had no intention of being her lover.
I think we should lay our cards on the table and speak very candidly about this matter.
Exercise
Match the idioms in column A with their meanings in column B.
1. sweeten the deal                        a. to risk everything to get something in return
2. rock-bottom                               b. to add something to an offer to make it more attractive
3. put one's cards on the table    c. use one's best resources
4. play its ace                                  d. to be honest and transparent in negotiations
5. go for broke                                e. the lowest price that a negotiating party is willing to give for something
Make sentences using the learned idiom and write it down in the comment box below
The following two tabs change content below.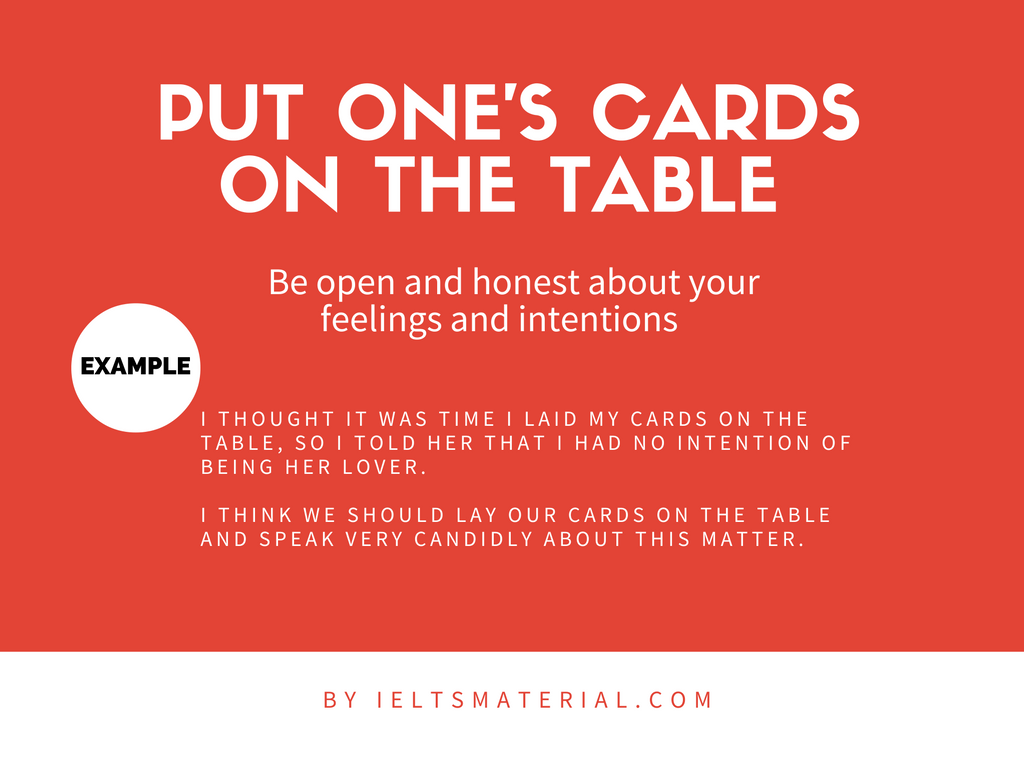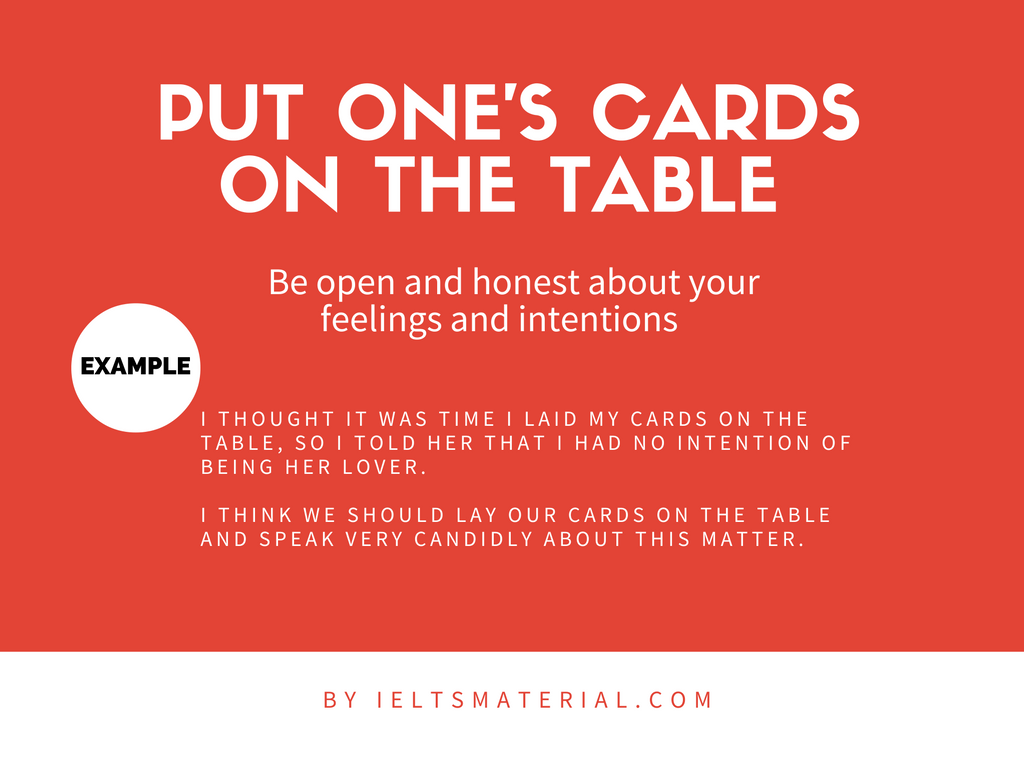 Main IELTS Pages:
This website is to develop your IELTS skills with tips, model answers, lessons, free books, and more. Each section (Listening, Speaking, Writing, Reading) has a complete collection of lessons to help you improve your IELTS skills.
Get all the latest updates/lessons via email:
Subscribe for free IELTS lessons/Books/Tips/Sample Answers/Advice from our IELTS experts. We help millions of IELTS learners maximize their IELTS scores!
Subscribe to IELTS Material to receive the latest lessons