Hard Nut to Crack – Idiom of the Day for IELTS Speaking
Definition: a problem that is hard to solve or a person who is hard to understand
Example:
Tom sure is a hard nut to crack. I can't figure him out.
This problem is getting me down. It's a hard nut to crack.
Food Idioms Quiz
Choose the best meaning for the following idiom: A hard nut to crack
A. food difficult to digest
B. A difficult problem
C. Stale food
Try this multiple-choice quiz to check your understanding of idioms based on food and foods.
The following two tabs change content below.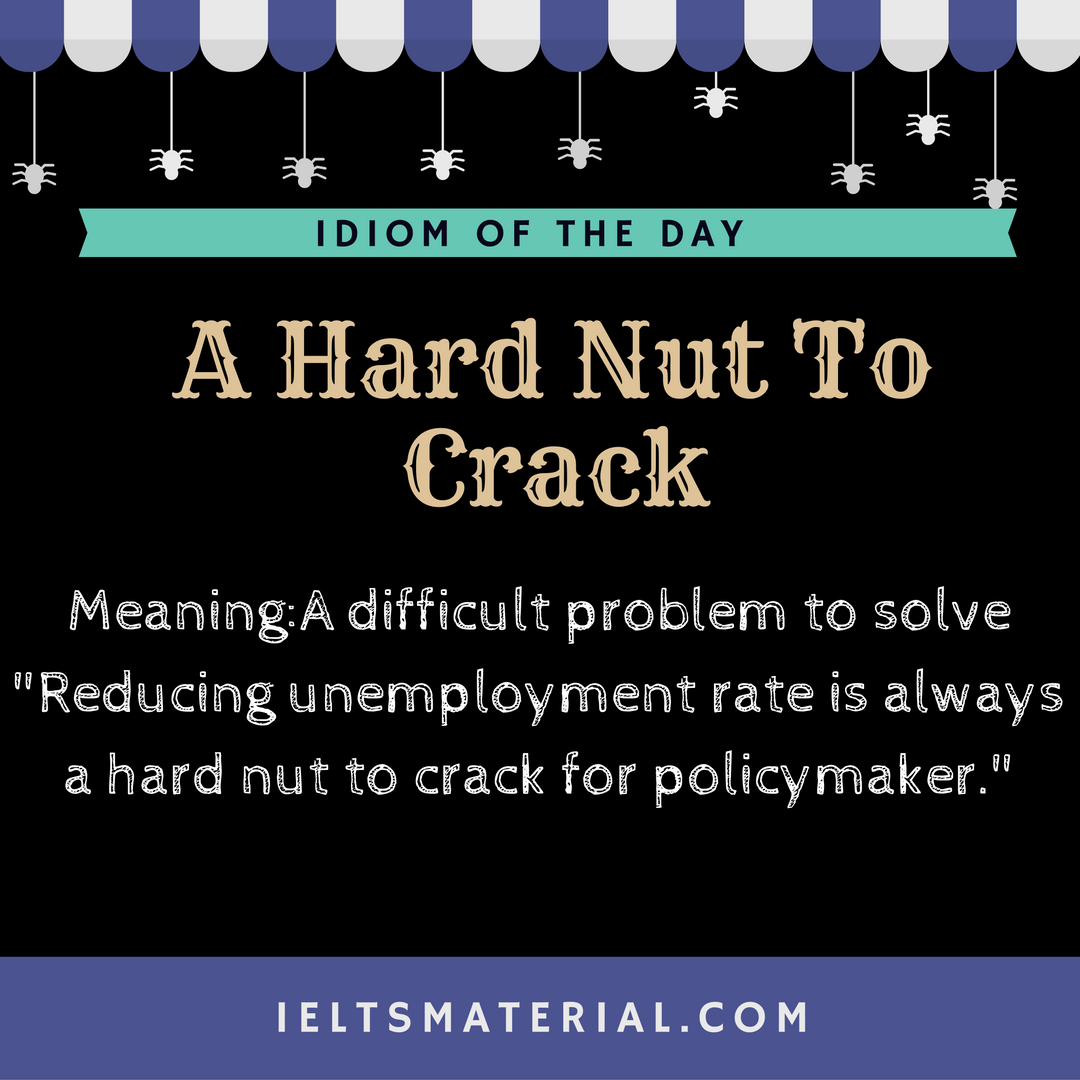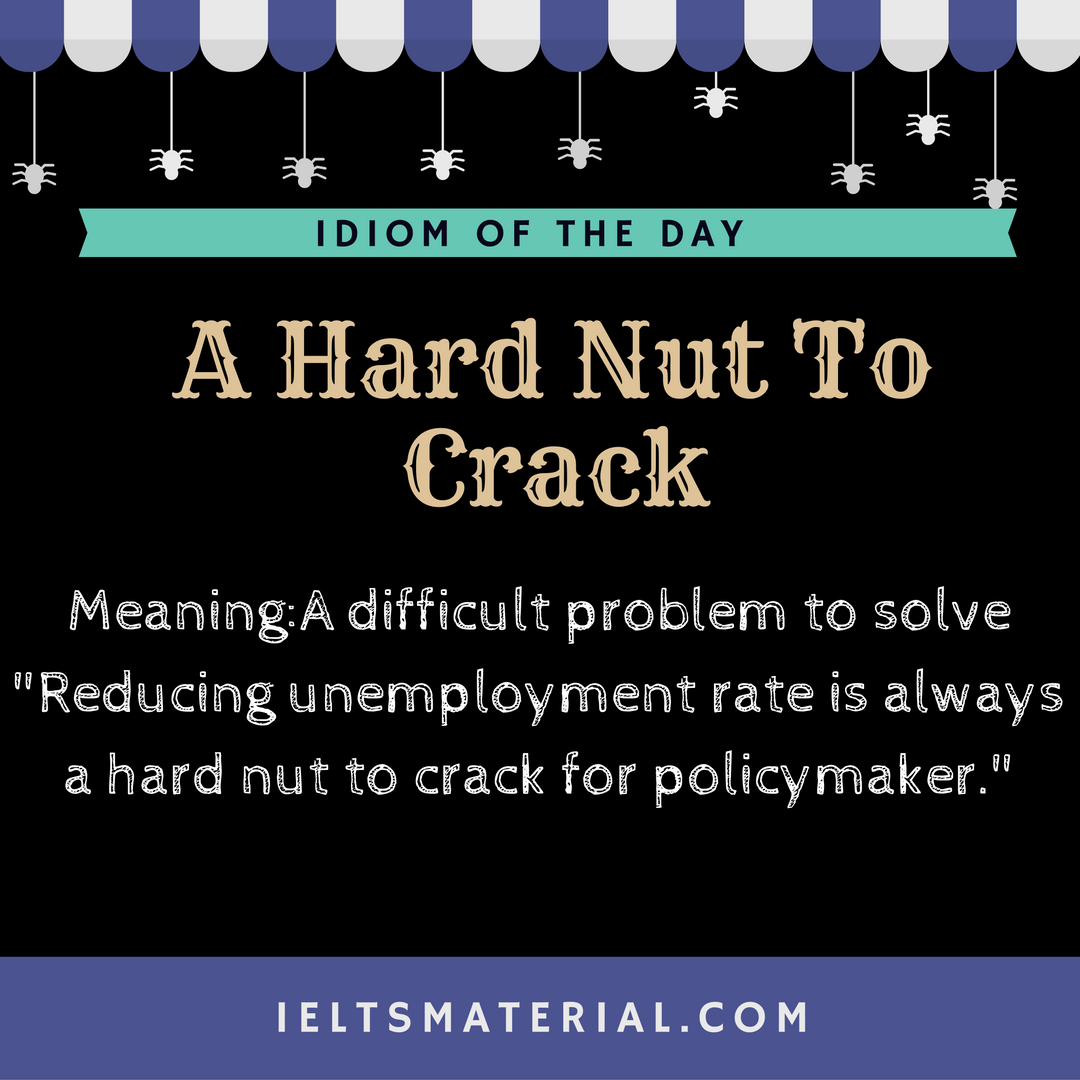 Main IELTS Pages:
This website is to develop your IELTS skills with tips, model answers, lessons, free books, and more. Each section (Listening, Speaking, Writing, Reading) has a complete collection of lessons to help you improve your IELTS skills.
Get all the latest updates/lessons via email:
Subscribe for free IELTS lessons/Books/Tips/Sample Answers/Advice from our IELTS experts. We help millions of IELTS learners maximize their IELTS scores!
Subscribe to IELTS Material to receive the latest lessons