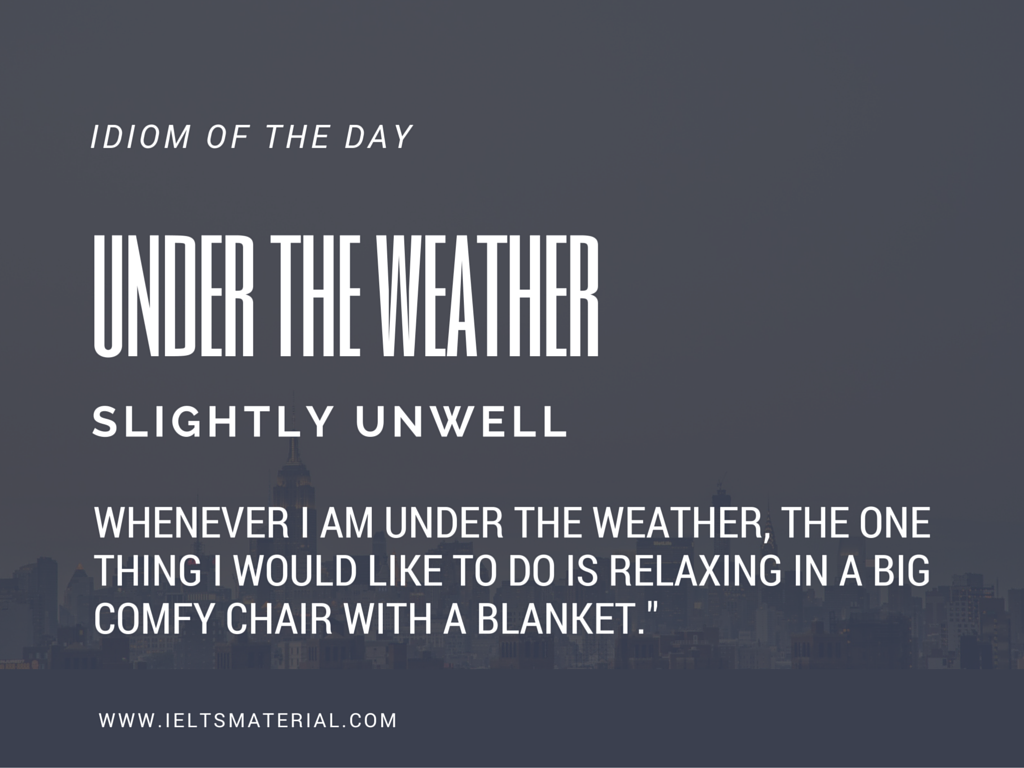 Idiom: Under The Weather
Under The Weather  –  Idiom of the day for IELTS Speaking
Definition:
Slightly unwell.
Example:
"It's hard to study well when you are under the weather."
"Whenever I am under the weather, the one thing I would like to do is relaxing in a big comfy chair with a blanket."
"Whatever she ate for lunch is making her feel a bit under the weather."
Note about Idioms in IELTS
You should be really careful when using idioms in your IELTS speaking test. You can only be sure that you are using an idiom correctly if you have seen or heard it used in context. If you've only seen the idiom on a list, don't use it because it can make your speech forced and unnatural.
What we are trying to do in this category (Idiom of the Day for IELTS Speaking) is to teach idioms specifically for using on your IELTS Speaking test.
So, keep checking out Idiom of the day on IELTS Material website daily.
If you have any questions please let me know in the comments below or on the Facebook page.
The best way to keep up to date with posts like this is to like us on Facebook.
Click here to return to the homepage, or click one of the links below to check out more great IELTS stuff.