In the Listening Test 25, you will hear 4 audio recordings and answer questions 1-40.
Section 1 is a conversation between the headteacher and a teacher discussing a school camping trip.
Section 2 is a monologue on recreational facilities on campus and in town.
Section 3 is a conversation between 2 faculty directors discussing which faculty in the university to promote.
Section 4 is a conversation between Andrew and Samantha discussing her duties as a solicitor.
Audio
Section 1
Question 1-10
Question 1-5
Choose the correct letter, A, B or C.
Example: Mr Thomson has just been ………………….
A. writing reports on the pupils.
B. reading about the pupils' progress.
C. speaking to a class of pupils.
1. The camping trip will be held …………………….
A. the following month.
B. from the 24th to the 26th.
C. over a five-day period.
2. Jamie's complaint about last year's trip was that ……………………..
A. the camp wasn't big enough.
B. he was unhappy while at camp.
C. he had problems finding the camp.
3. The campsite is located ……………………..
A. in the Lake District.
B. in Carlisle.
C. beside Lake Brant.
4. Jamie thinks the forests will be good for children who ……………………
A. are used to nature.
B. live in cities.
C. like sports.
5. Each child will pay ……………………….
A. less than £4 a night.
B. approximately £5.
C. more than £10.

Questions 6-10
Complete the sentences below.
Write NO MORE THAN THREE WORDS AND/OR A NUMBER for each answer
6. After they arrive, the children will have a ………………… at 8 o'clock.
7. On Saturday morning the children will get up at …………………….
8. During the 'talk back' session the children can ……………………..
9. On Sunday the children will go on a day trip to visit ……………………….
10. At 6 o'clock on Sunday the children will be on the …………………….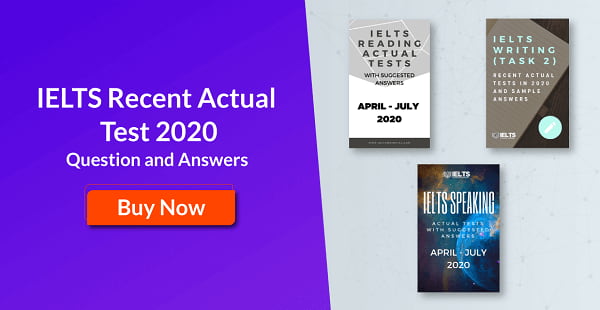 Section 2
Questions 11-20
Questions 11-14
Choose FOUR letters from A-G.
Which FOUR activities of the Sports Union are mentioned by the speaker?
A. team sports
B. social dancing
C. indoor fitness centre
D. outdoor exercise track
E. regular newsletter
F. providing drinks
G. providing cheap tickets
Questions 15-16
Choose TWO letters from A-E.
Which TWO of the following can you get advice about from the Sports Union?
A. sporting grants
B. personal fitness
C. medical problems
D. relaxation techniques
E. weightlifting programme
Questions 17-20
Write the appropriate letters A-C against Questions 17-20

What are the locations of the following places in Ashbury?
Example Answer
the swimming pool C
A. in the main street
B. in the Anderson Centre
C. just outside the central town area
17. the high-tech fitness centre ……………………….
18. squash courts ………………………
19. basketball ……………………….
20. indoor bowling alley …………………….
Also check : IELTS Listening preparation tips
Section 3
Questions 21-30
Questions 21-25
Choose the correct letter A, B, C
21. The position needs someone good at
A.Computers.
B. Dealing with people.
C. Arts.
22. The directors will select someone from the faculty of
A. Arts.
B. Computing.
C. Business.
23. The position will require the person to
A. Work long hours.
B. Train others.
C. Do weekend work
24. The position will come with a
A. Car.
B. Parking space.
C. Much better salary.
25. The best aspect of the job is it
A. Gives more responsibility.
B. Comes with a private office.
C. Is a step to higher positions

Questions 26-30
Complete the table.
Write NO MORE THAN THREE WORDS OR A NUMBER for each answer.
Candidates
Steven
Abdul
Lek
Oscar
Years of Experience
26 …………………
7
8
12
Qualification
MBA
27 …………………
degree
Certificates
Possible Concerns
28 …………………
limited English
29 …………………..
30 ………………..
Section 4
Question 31-40
Complete the Summary Below.
Write ONE WORD ONLY for each answer.
As a solicitor, Samantha advises people about their 31 ………………………….. in many different topic areas.
One of the most interesting students is 32 ……………………… laws.
People are often surprised to find that you are not allowed to bring 33 …………………………. into Australia because in many countries customs regulations pay little attention to this matter.
They attach more importance to 34 ……………………… and 35 …………….
However, in Australia, you can't even take 36 ……………………. from one state to another.
It doesn't matter whether you are travelling by 37 ………………….. or by 38 …………………….
There are 39 ………………………… to remind you not to bring in any fruit.
This is because of the need to protect 40 …………………………… against pests.
Answers
Section 1
1. A
2. A
3. C
4. B
5. A
6. BARBECUE
7. 7/ SEVEN
8. DISCUSS THEIR DAY
9. (SOME) (THE) CAVES
10. BUSES
Section 2
11. A IN ANY ORDER
12. C IN ANY ORDER
13. E IN ANY ORDER
14. G IN ANY ORDER
15. B, E IN ANY ORDER
16. E, B IN ANY ORDER
17. C
18. B
19. B
20. A
Section 3
21. B
22. C
23. A
24. B
25. C
26. 7
27. MBP
28. NOT STABLE
29. BAD ATTITUDE
30. HEALTH PROBLEMS
Section 4
31. RIGHTS
32. CUSTOMS
33. FOOD
34. TOBACCO/ ALCOHOL/ PERFUME
35. PERFUME/ ALCOHOL/ TOBACCO
36. FRUIT
37. CAR/ ROAD/ PLANE
38. PLANE/ CAR/ ROAD
39. SIGNS
40. CROPS
Continue with..Test 26