Joint Presentation Self Evaluation Form – IELTS Listening Answers
Whitney Houston,
Updated On
In the IELTS Listening Test, you will encounter a series of questions based on a short audio recording on a particular topic. To attempt the Listening test, you have to practice discerning the important information being relayed in the audio format and using it to answer the test questions. By practicing with sample questions, you can ensure a good score on this Module of the IELTS.
Here is a sample Listening test to get you started.
Listen to the conversation about joint presentation self evaluation and answer questions 1-10. The answers can be found after the questions.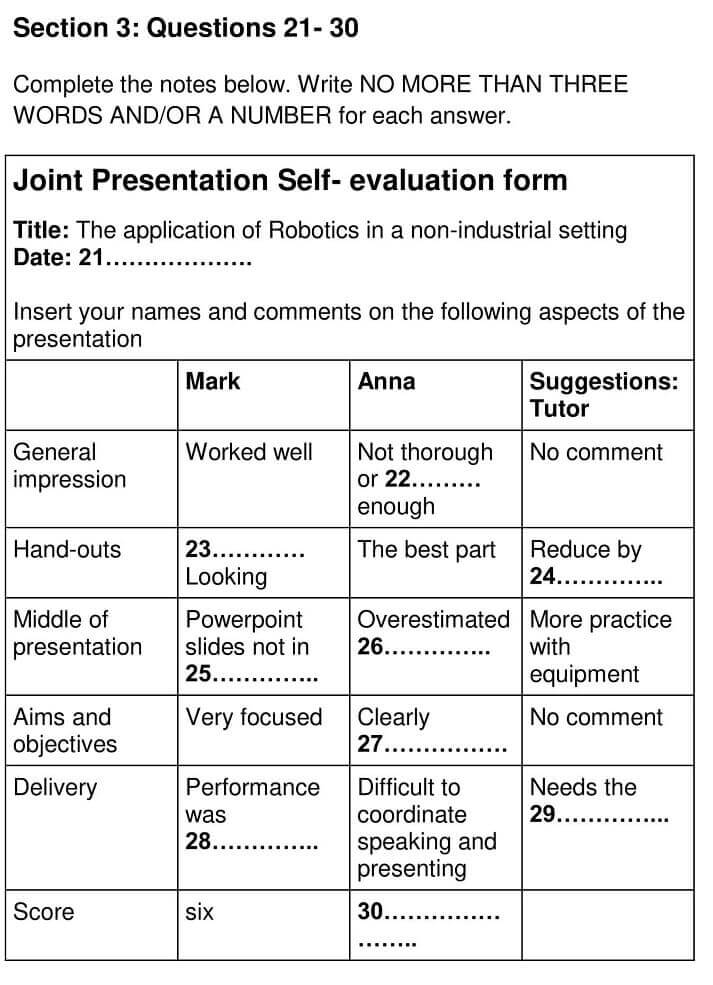 Anwers
21. 2nd December
22. academic
23. professional
24. about a third
25. sequence
26. technical ability
27. set out
28. average
29. most improvement
30. 7/seven
Also check :