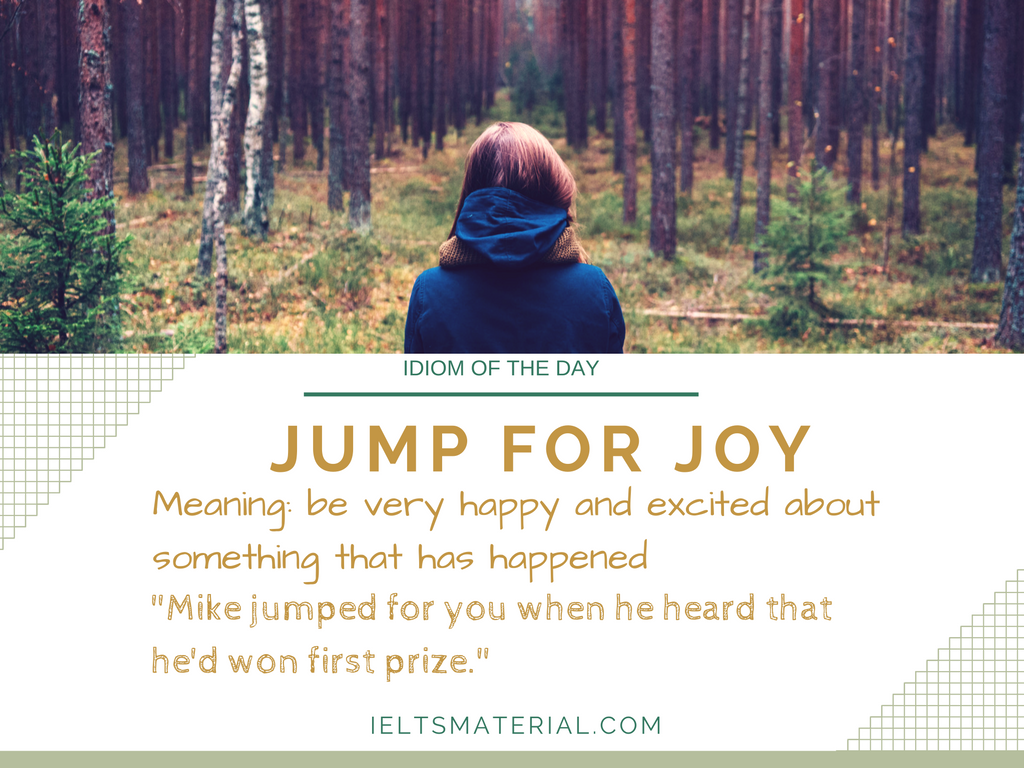 Jump for Joy – Idiom of the Day for IELTS Speaking
Jump for Joy – Idiom of the Day for IELTS Speaking
Today, I am going to introduce to you an intriguing idiom that could use to describe your feeling when you are happy or excited.
Definition :
Be very happy and excited about something that has happened.
Example :
"When I got the gift from my parent for my birthday, I jumped for joy even paid no attention to other presents."
"My friend has jumped for you when I gave him a music concert ticket."
"When I got the IELTS exam result, I jumped for joy because I've passed the exam with high score."
IELTS Actual Tests Questions (March - June 2021) with Answers
Exercise :
The sentence given below contains an idiom. From the given alternatives, choose the one that best expresses the meaning of this idiom.

"John jumped for joy about the unexpected news that his friend gave to him."

A. John was sad about it.

B. John was angry about it.

C. John was very happy about it.

D. John was disappointed about it.

Answer the question and try to use the idiom "Jump for you" in your speech.

Describe a news that made you feel very happy about it. You should say:

– What was a news ?

– When did you hear about it ?

– How was your feeling when you heard about it ?

– And why it made you feel happy ?
Also check :