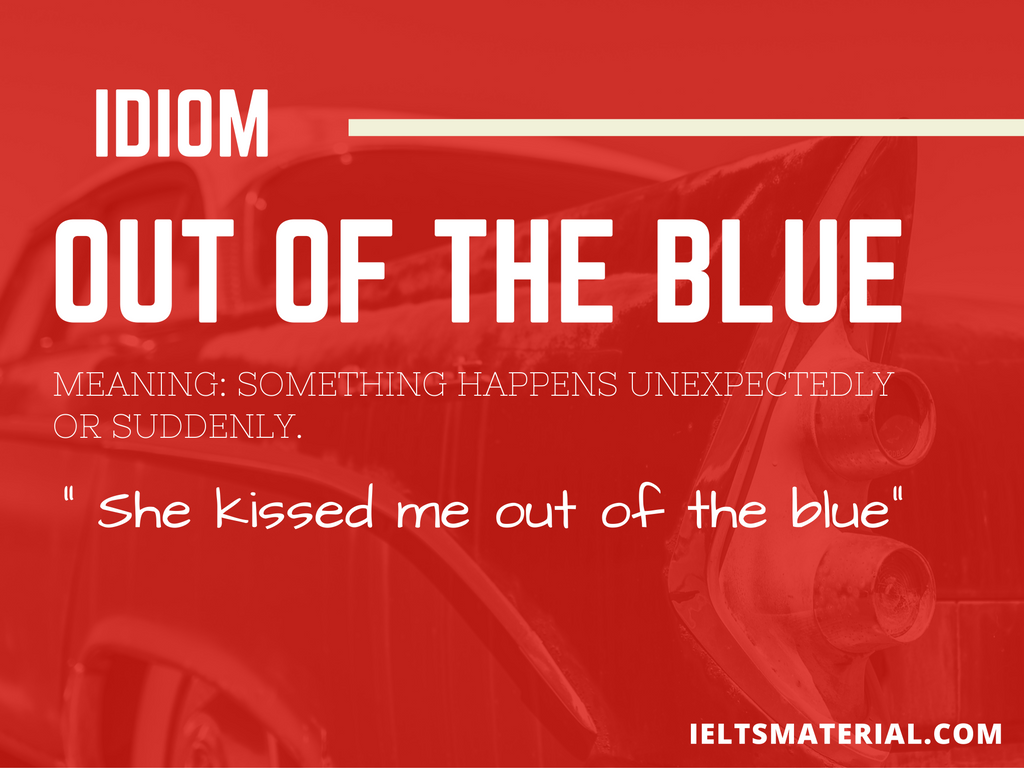 Out of the Blue – Idiom of the Day for IELTS Speaking
Out of the Blue – Idiom of the Day for IELTS Speaking
The idiom of today is "Out of the blue". Can you guess the meaning of this idiom? 
Definition :
Something happens unexpectedly or suddenly.
Example :
"She kissed me out of the blue."
"I was sitting there and out of the blue my boss yelled at me."
"She broke up with me out of the blue."
IELTS Actual Tests Questions (February - May 2021) with Answers
Exercise :
What is the meaning of "out of the blue"?
A. Rarely.
B. Suddenly.
C. Quickly.
D. Slowly.
Fill the gap: " When I was riding my motorbike to go to school, unfortunately, there was a heavy traffic congestion and I had no choice but slow down and join the queue of vehicles. Out of the …. , the scooter hit me from behind, which made me panic and fall off my motorbike."
A. hand.
B. traffic.
C. blue.
D. motorbike.Hope all of you could have correct answer and don't forget to practice with these idioms daily to improve your IELTS speaking skill.
Also check :