Run In The Family – Idiom Of The Day For IELTS Speaking.
Definition: 
a lot of people in the family have that characteristic
Example:
"Jack and his father are both so tall too – tall men seem to run in the family."
"My grandparents lived well into their nineties, andit runs in the family."
"My brothers and I have red hair. It runs in the family."
Exercise: 
Choose the suitable idiom to complete the sentence below.
"His father and uncle were basketball stars in college,so athletic ability _______________________."
A. have her name in lights
B. castles in the air
C. reinvent the wheel
D. runs in the family
Describe a member in your family that you like to talk with. Try to use this idiom in your speech. You should say:
– Who he or she is
– How he or she looks like
– What you usually do when you meet he or she
And explain why you want to talk with him or her
The following two tabs change content below.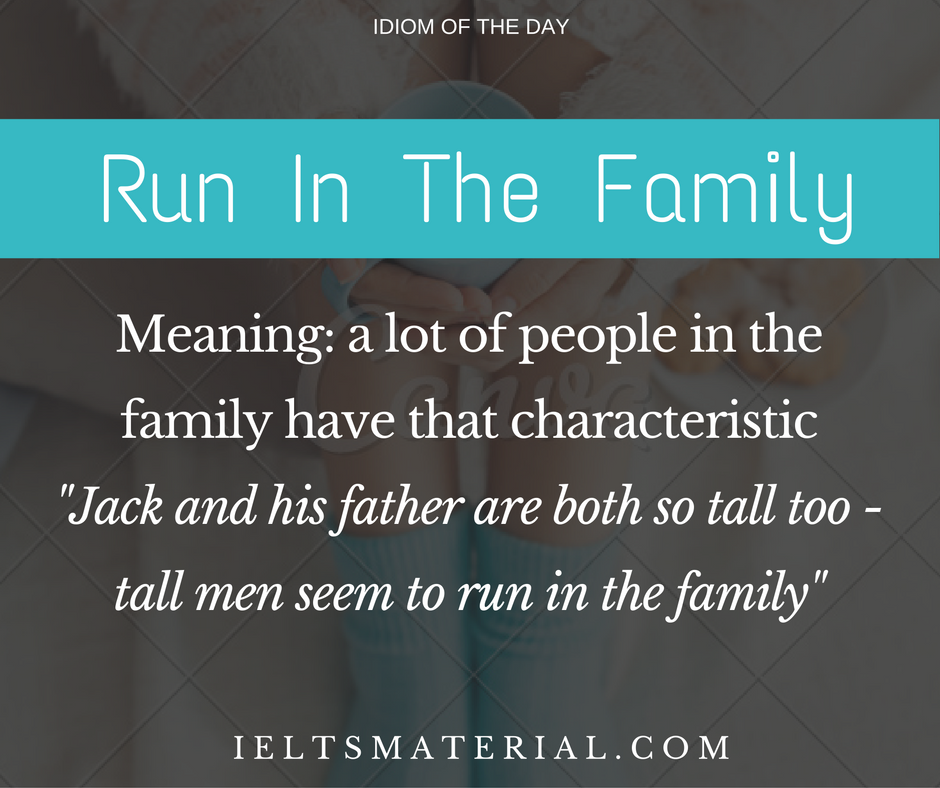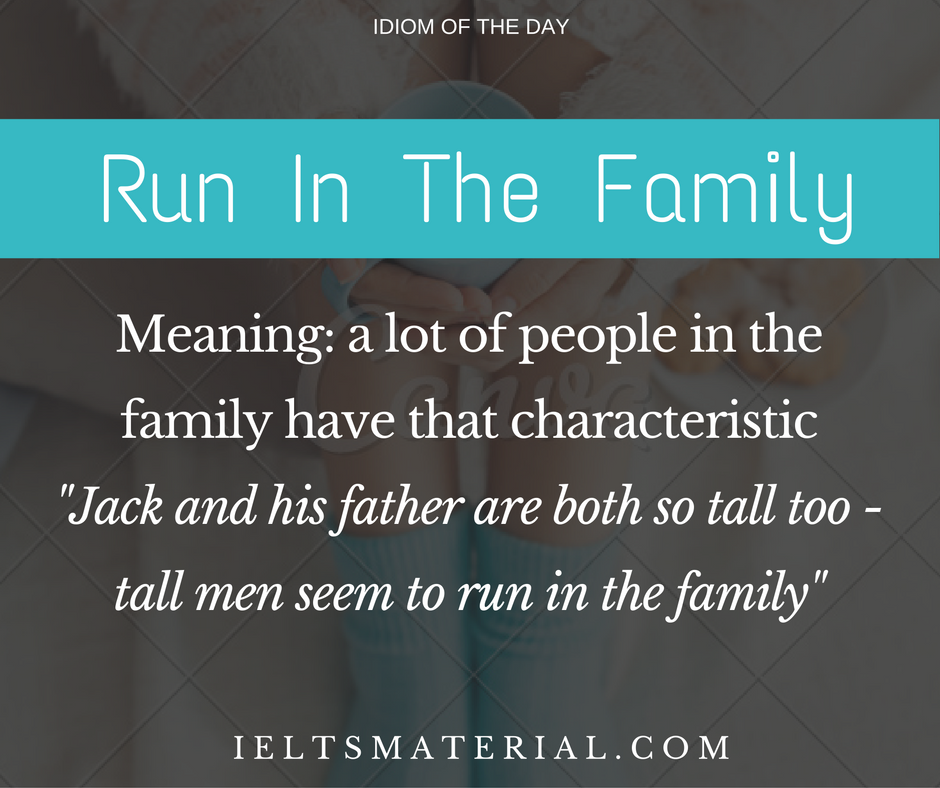 Main IELTS Pages:
This website is to develop your IELTS skills with tips, model answers, lessons, free books, and more. Each section (Listening, Speaking, Writing, Reading) has a complete collection of lessons to help you improve your IELTS skills.
Get all the latest updates/lessons via email:
Subscribe for free IELTS lessons/Books/Tips/Sample Answers/Advice from our IELTS experts. We help millions of IELTS learners maximize their IELTS scores!
Subscribe to IELTS Material to receive the latest lessons