Stuck In A Rut – Idiom Of The Day For IELTS Speaking.
Definition: 
In a boring situation, with no hope of excitement, or future prospects.
Example:
"I'm really stuck in a rut in this job. I think I'll look for something new."
"Since Rose divorced her husband, she has been being stuck in a rut."
"Many students feel stuck in a rut because they can't find a job after they graduate."
Exercise: 
Choose the suitable idiom to complete this sentence below
"After many failures to apply for the job, John is definitely_____________"
A. at a push.
B. bear fruit.
C. stuck in a rut.
D. having egg on his face .
Describe the job you have done but you did not like it. Try to use this idiom in your speech. You should say:
– What the job was
– Where you heard about this job
– What you did
– And explain why you did not like it
The following two tabs change content below.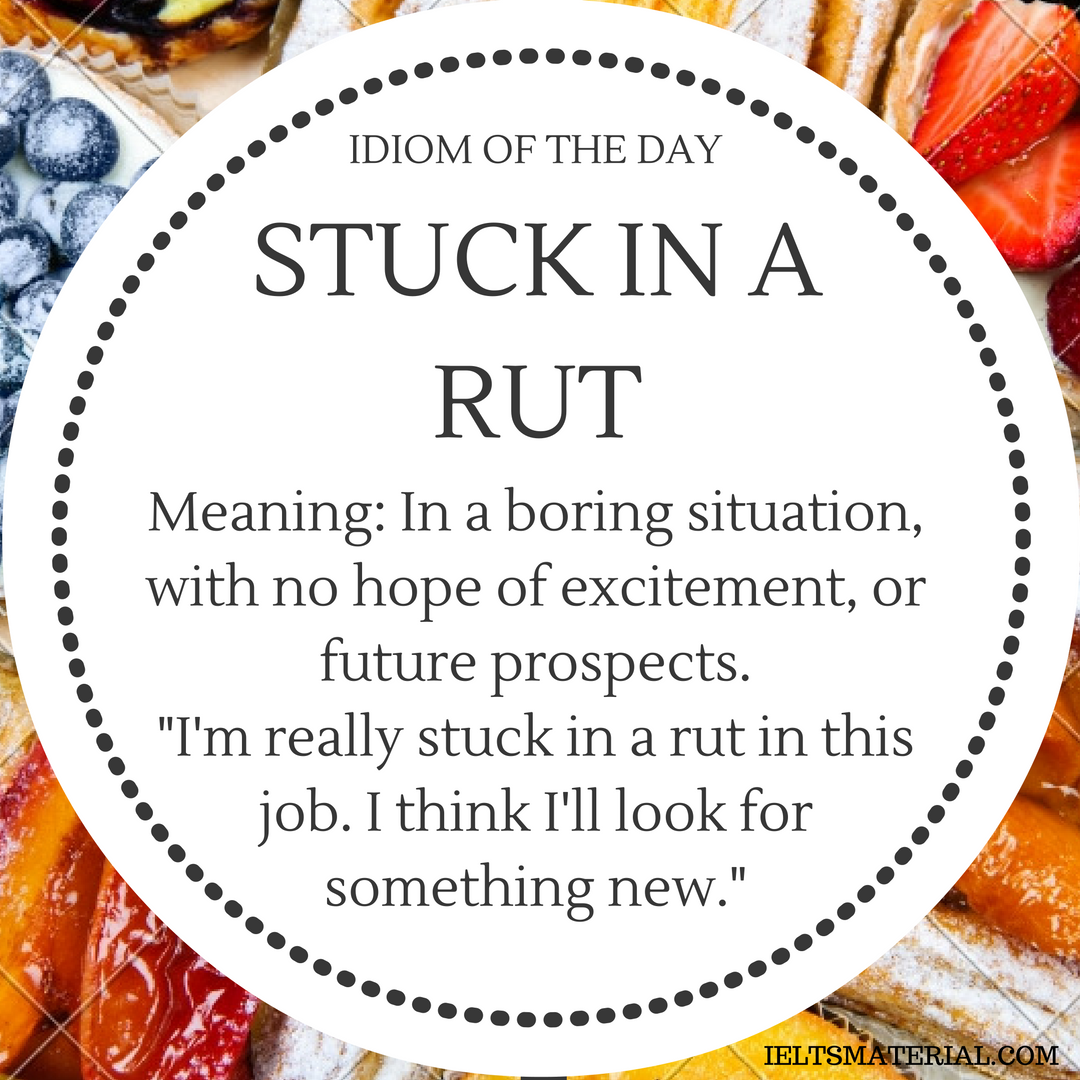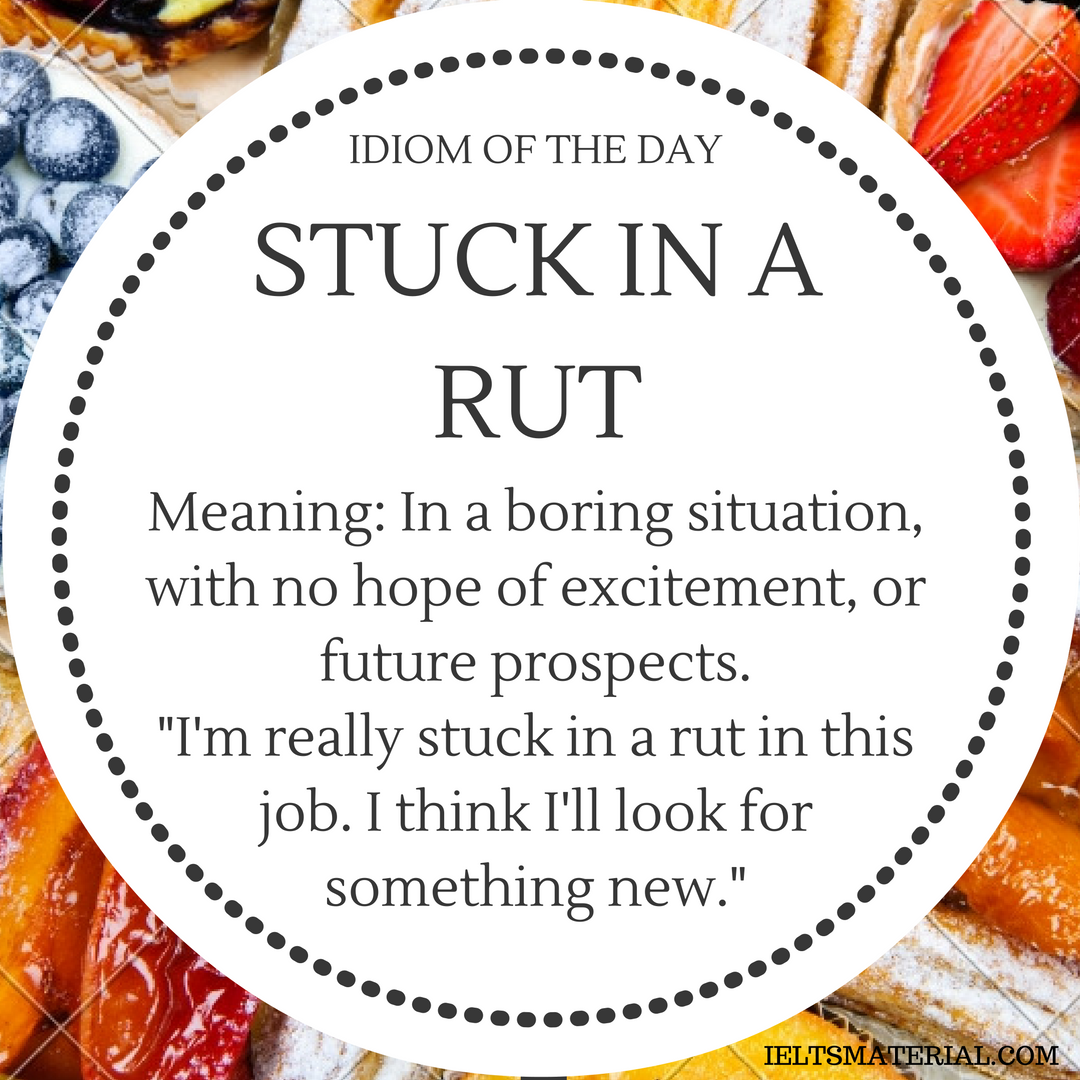 Main IELTS Pages:
This website is to develop your IELTS skills with tips, model answers, lessons, free books, and more. Each section (Listening, Speaking, Writing, Reading) has a complete collection of lessons to help you improve your IELTS skills.
Get all the latest updates/lessons via email:
Subscribe for free IELTS lessons/Books/Tips/Sample Answers/Advice from our IELTS experts. We help millions of IELTS learners maximize their IELTS scores!
Subscribe to IELTS Material to receive the latest lessons