The Name Of The Game – Idiom Of The Day For IELTS Speaking.
Definition: 
the most important part of an activity or quality needed for that activity
Example:
"Precision is the name of the game for this competition."
"If you want to be successful in this sector, you have to be patient that is the name of the game for our plan."
"Free market is the name of the game for the economic success."
Exercise: 
Choose the suitable idiom to complete the sentence below.
"Good customer service is _______________________ for successful companies."
A. the name of the game
B. are two of a kind
C. won hands down
D. have egg on their face
Describe your future plan that you are trying to follow. Try to use this idiom in your speech. You should say:
– What plan is
– When you made this plan
– What you need to do to follow this plan
And explain why you try to follow this plan
The following two tabs change content below.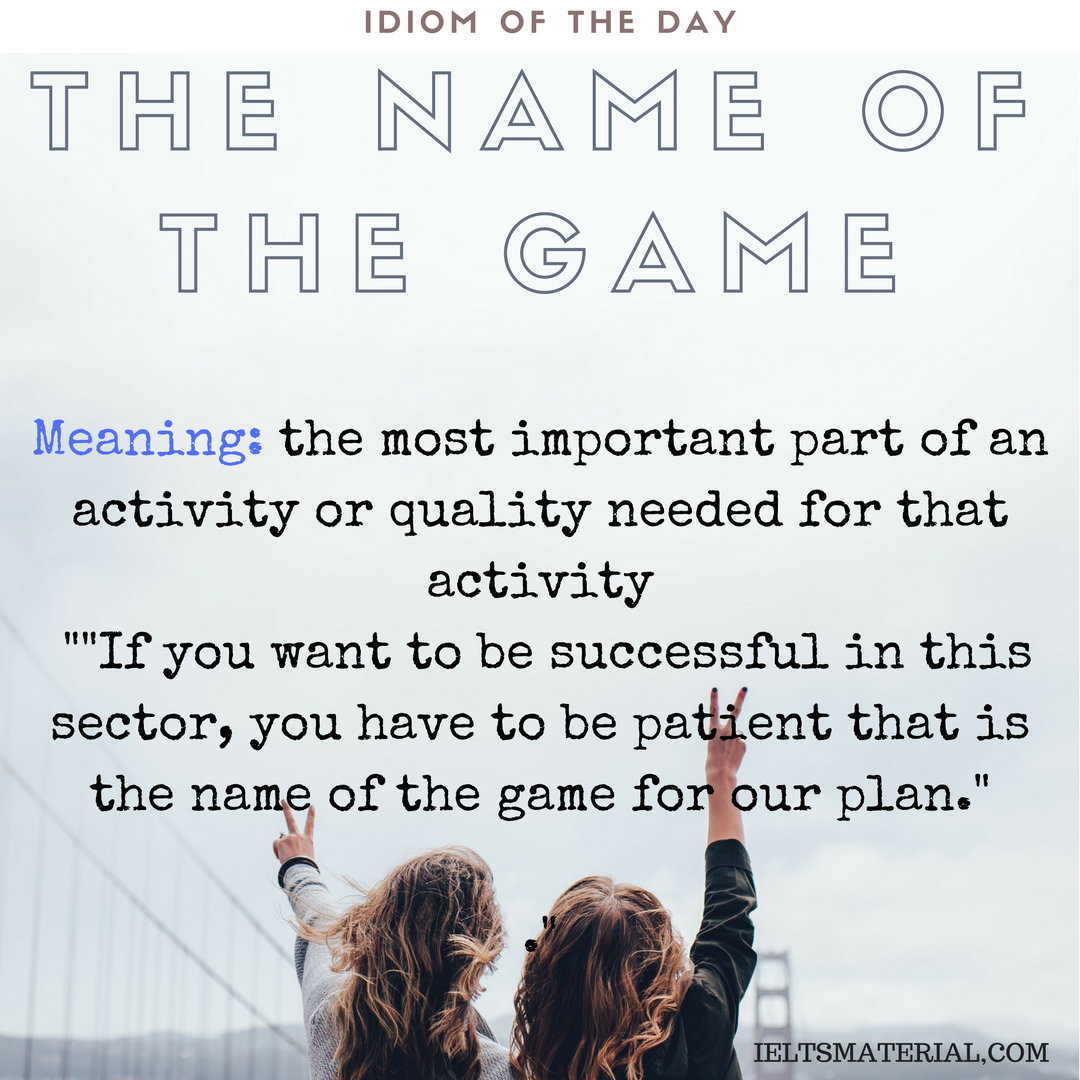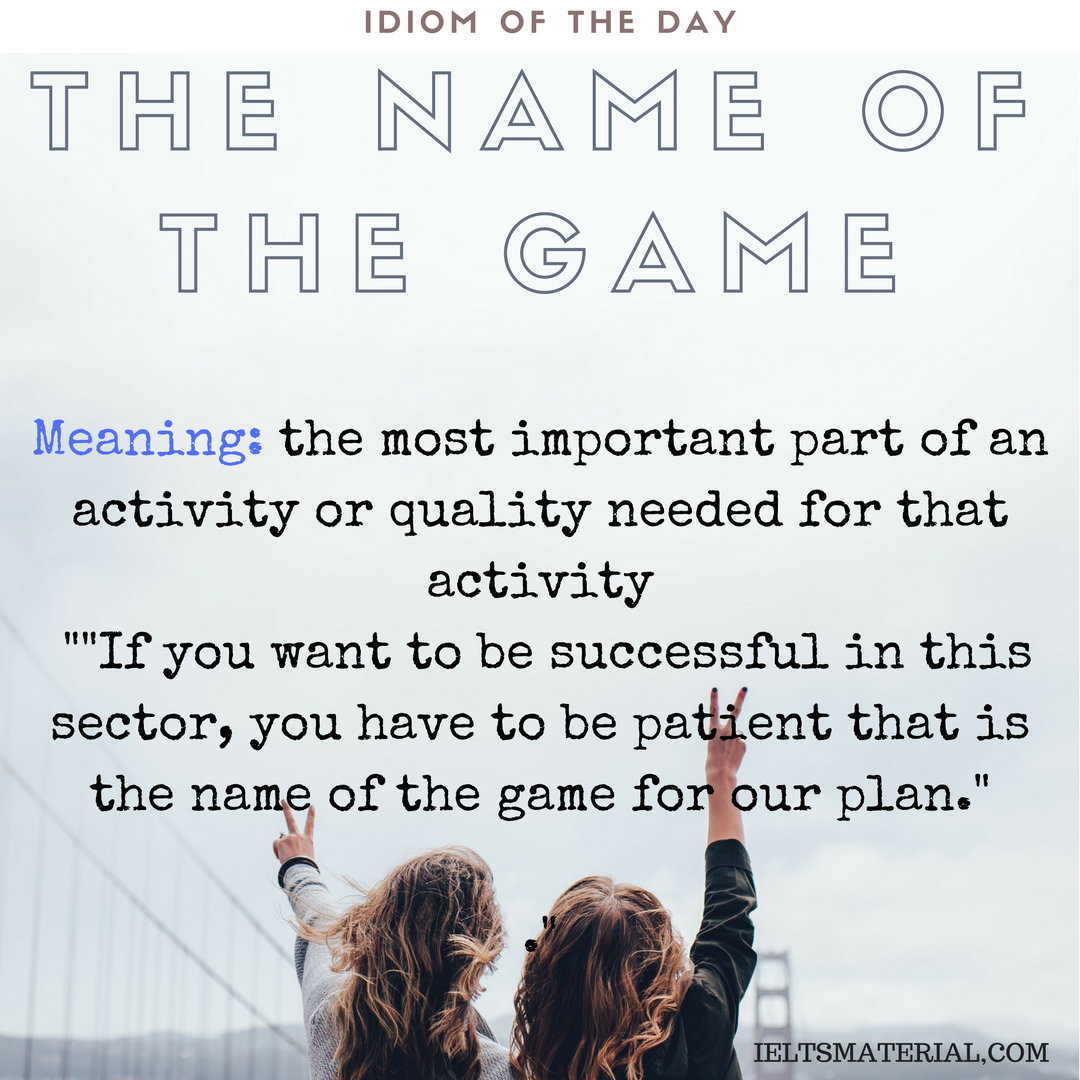 Main IELTS Pages:
This website is to develop your IELTS skills with tips, model answers, lessons, free books, and more. Each section (Listening, Speaking, Writing, Reading) has a complete collection of lessons to help you improve your IELTS skills.
Get all the latest updates/lessons via email:
Subscribe for free IELTS lessons/Books/Tips/Sample Answers/Advice from our IELTS experts. We help millions of IELTS learners maximize their IELTS scores!
Subscribe to IELTS Material to receive the latest lessons