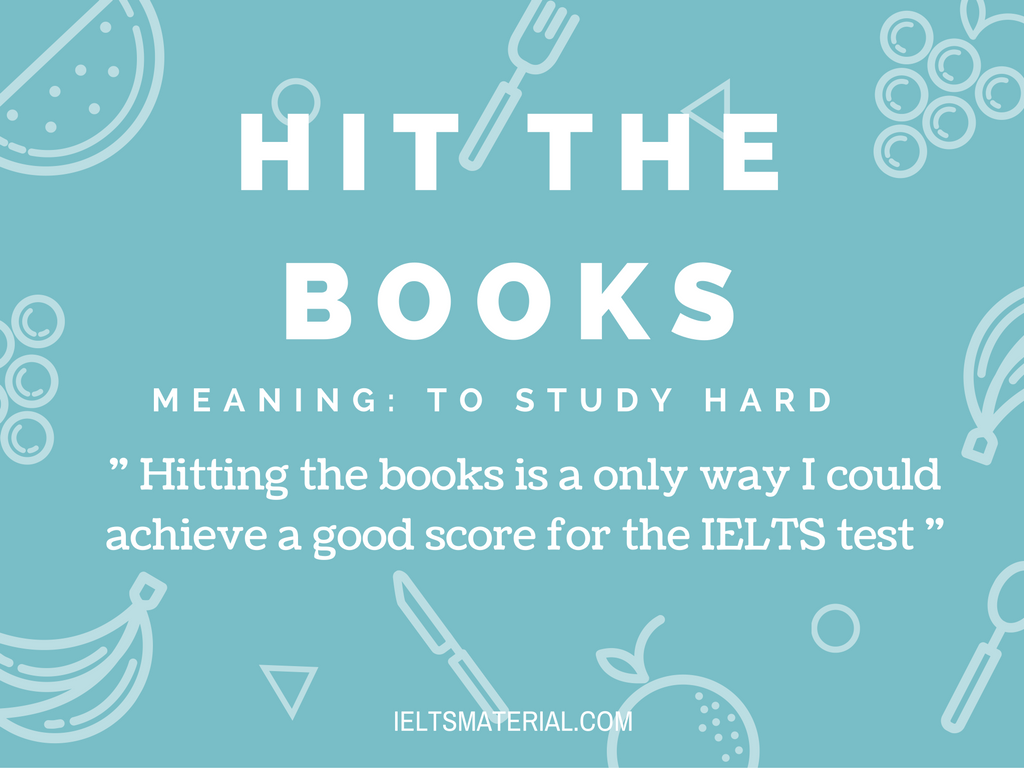 To Hit the Book – Idiom of the Day for IELTS Speaking
To Hit the Book – Idiom of the Day for IELTS Speaking
If you want to pass the exam with a high score, you have to hit the books really hard, so what does "hit the book" mean ?
Definition :
To study hard.
Example :
" You need to hit the books to get a high score for the IELTS test."
" She has to hit the books really hard for the exam."
" Turn off the TV and hit the books. "
IELTS Actual Tests Questions (February - May 2021) with Answers
Exercise :
Fill the gap: " The final exam is approaching. You would delay your graduation plan unless you hit the …… for the exam right now."
A. papers.
B. computers.
C. magazines.
D. books.
What is the meaning of "hit the books"?
A. To study very hard.
B. To read many books.
C. To find the interesting books.
D. To be lazy.Hope you can give the correct answers. Don't forget to practice with these idioms every day to boost your speaking score.
Also check :