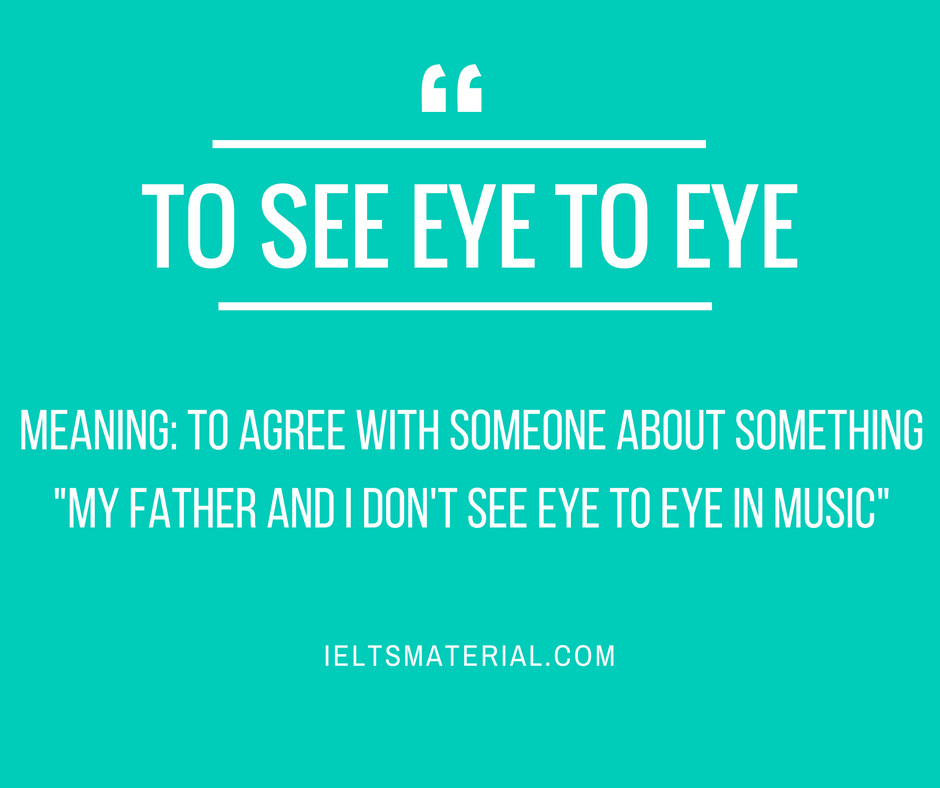 To See Eye to Eye – Idiom of the Day for IELTS Speaking
To See Eye to Eye – Idiom of the Day for IELTS Speaking
Your friend wants to give his new idea about your next dissertation. Surprisingly, you understand immediately when he has presented it for the first time. You and your friend see eye to eye in this topic.
Definition :
to agree with someone about something.
Example :
" They need to see eye to eye before they do business together."
"We see eye to eye. That's why we are friends."
" My father and I don't see eye to eye in music."
IELTS Actual Tests Questions (March - June 2021) with Answers
Exercise :
What is the meaning of "see eye to eye" ?
A. To meet face to face.
B. To see each other clearly.
C. To have something in common.
Choose the correct sentence:
A. I like seafood while my girlfriend loves pizza. Obviously, we see eye to eye.
B. I hate him very much because we see eye to eye in anything.
C. Jack and Mike are both keen on the action movie. They see eye to eye in this subject.Hope all of you have the correct answers. Don't forget to practice with these idioms daily to boost your speaking score.
Also check :