Upset The Applecart – Idiom Of The Day For IELTS Speaking.
Definition: 
cause trouble or spoil people's plans
Example:
8
"Remember to give me your report on  Monday. You don't want to upset the applecart, do you?."
"I'm so sorry because of my mistakes. I definitely upset the applecart."
Exercise: 
Choose the suitable idiom to complete the sentence below.
"Let's just agree with the plan. We don't want to ______________"
A. stuck in a rut.
B. upset the applecart.
C. run out of patience.
D. go out like a light.
Describe the time when you made a mistake. Try to use this idiom in your speech. You should say:
– When it happened
– What you did
– Why it was a mistake
And explain the lessons you learn from it.
The following two tabs change content below.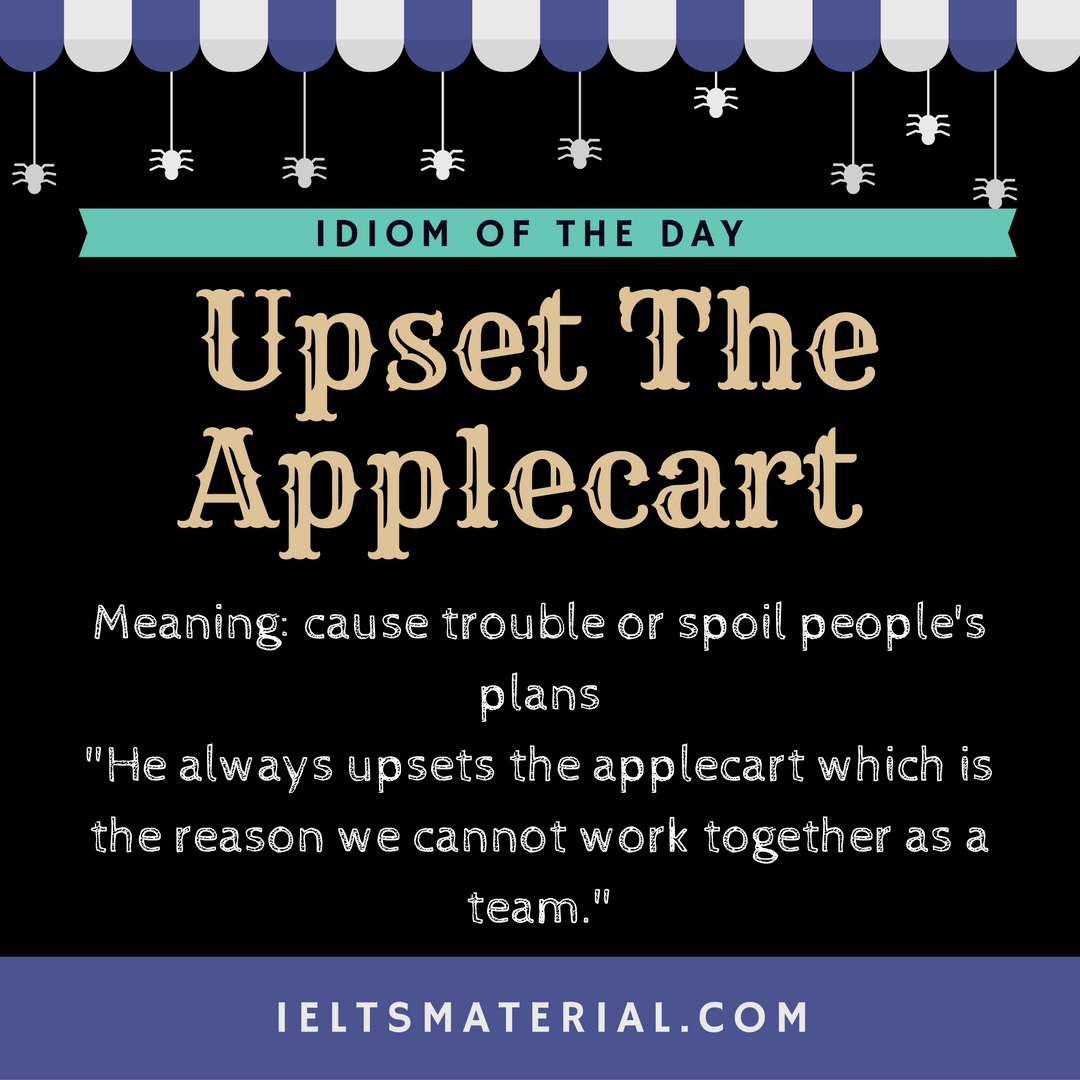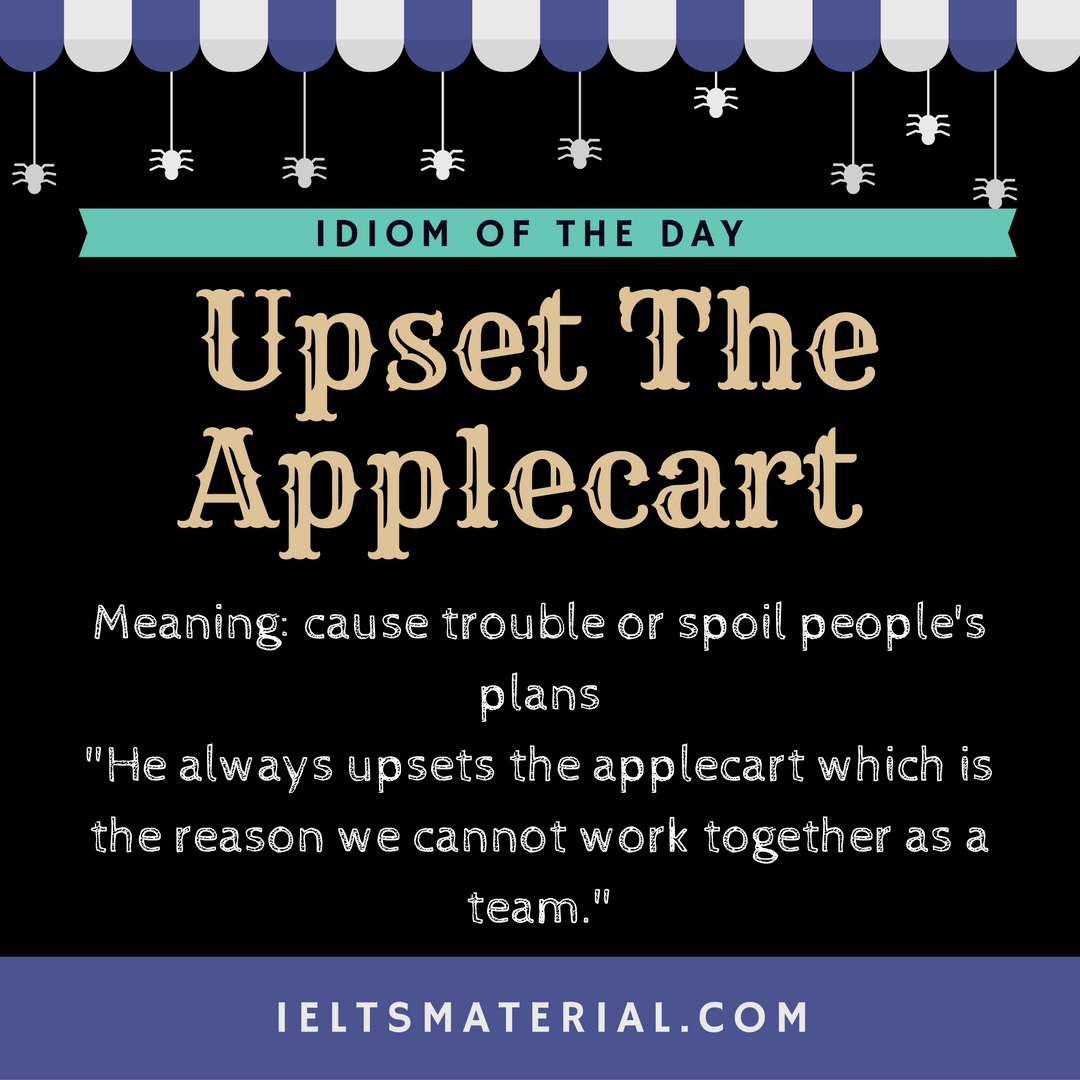 Main IELTS Pages:
This website is to develop your IELTS skills with tips, model answers, lessons, free books, and more. Each section (Listening, Speaking, Writing, Reading) has a complete collection of lessons to help you improve your IELTS skills.
Get all the latest updates/lessons via email:
Subscribe for free IELTS lessons/Books/Tips/Sample Answers/Advice from our IELTS experts. We help millions of IELTS learners maximize their IELTS scores!
Subscribe to IELTS Material to receive the latest lessons