Appetite – Word Of The Day For IELTS Speaking And Writing
Appetite: (Noun) /ˈapɪtʌɪt/
Definition:
a desire for food
Synonyms: 
Craving, Demand, Hunger
Collocations: 
With adjective: healthy/ insatiable/ voracious appetite
With verb: feed/ increase/ lose/ satisfy/ whet/ whetted appetite
Example:
For IELTS Speaking:.
"The chicks need round the clock attention, and have developed very healthy appetites"
"Seaside entrepreneurs had been feeding this appetite, building this market, for several generations already."

For IELTS Writing:
"Their observations concerning the insatiable appetite for immediate team success from the age of eight are so relevant."
Exercise:
Match these words and phrases with word below : vital, trigger, appetite, portions, dietitians, moderate, eliminate, skipping, curb, allergy.
very important _____________
food scientists _____________
neither small nor large __________
servings ________________
missing out on _____________
limit _____________
desire to eat _______________
totally remove _____________
a condition that causes illness if you eat certain foods __________
activate _____________
Answer key
vital
dietitians
moderate
portions
skipping
curb
appetite
eliminate
allergy
trigger.
Check out Vocabulary for IELTS Speaking & Writing on IELTS Material website to improve your vocabulary for IELTS and get a high score in IELTS.
The following two tabs change content below.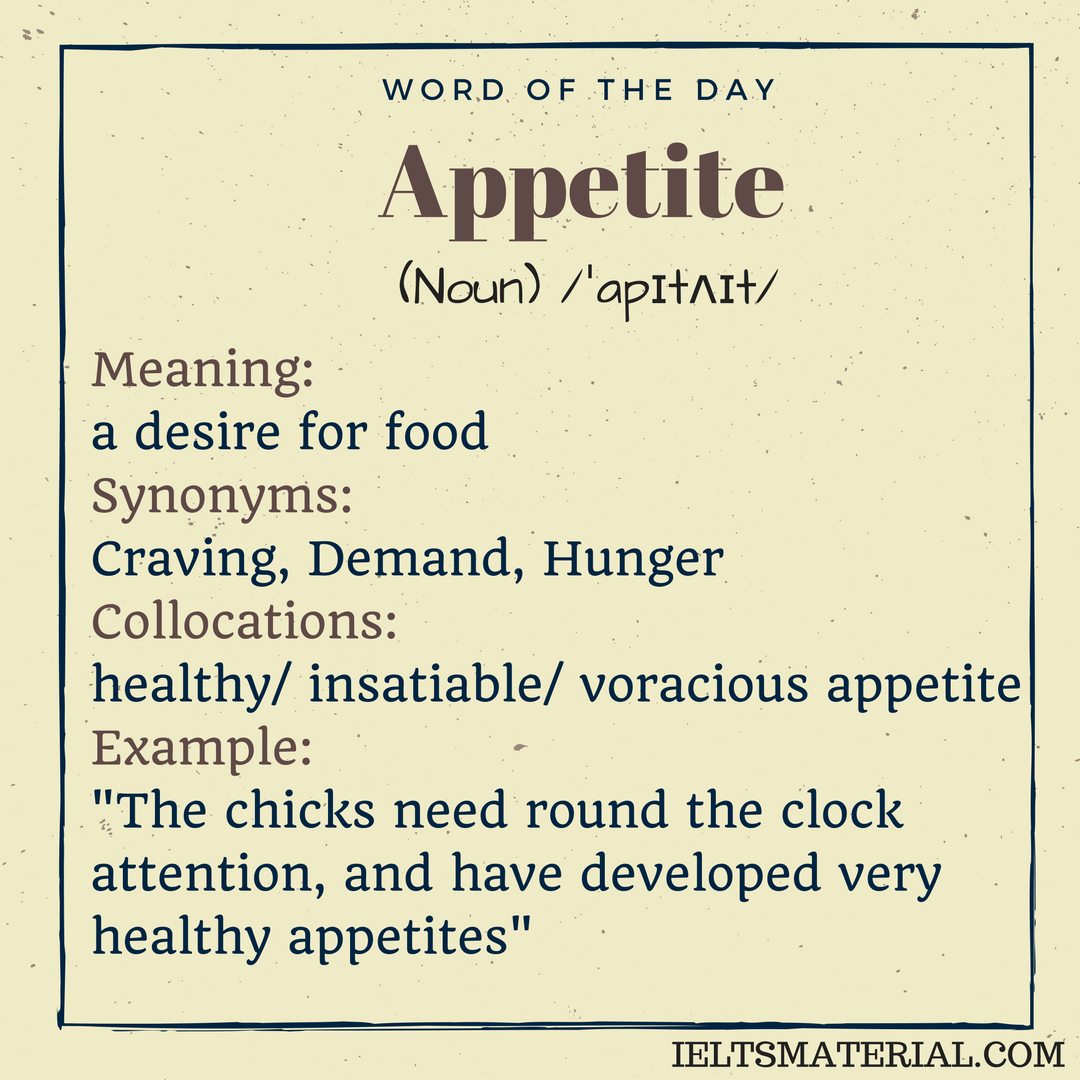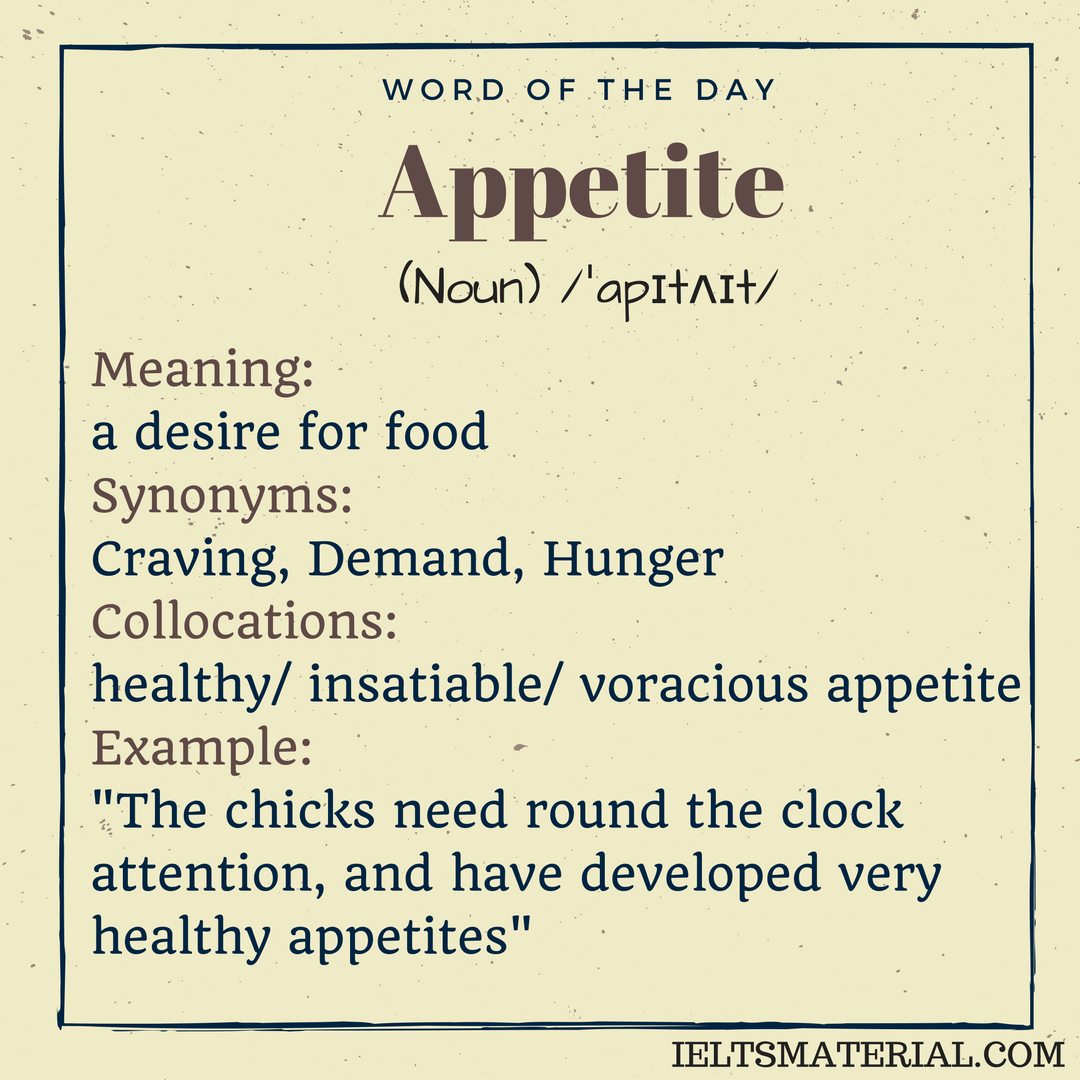 Main IELTS Pages:
This website is to develop your IELTS skills with tips, model answers, lessons, free books, and more. Each section (Listening, Speaking, Writing, Reading) has a complete collection of lessons to help you improve your IELTS skills.
Get all the latest updates/lessons via email:
Subscribe for free IELTS lessons/Books/Tips/Sample Answers/Advice from our IELTS experts. We help millions of IELTS learners maximize their IELTS scores!
Subscribe to IELTS Material to receive the latest lessons